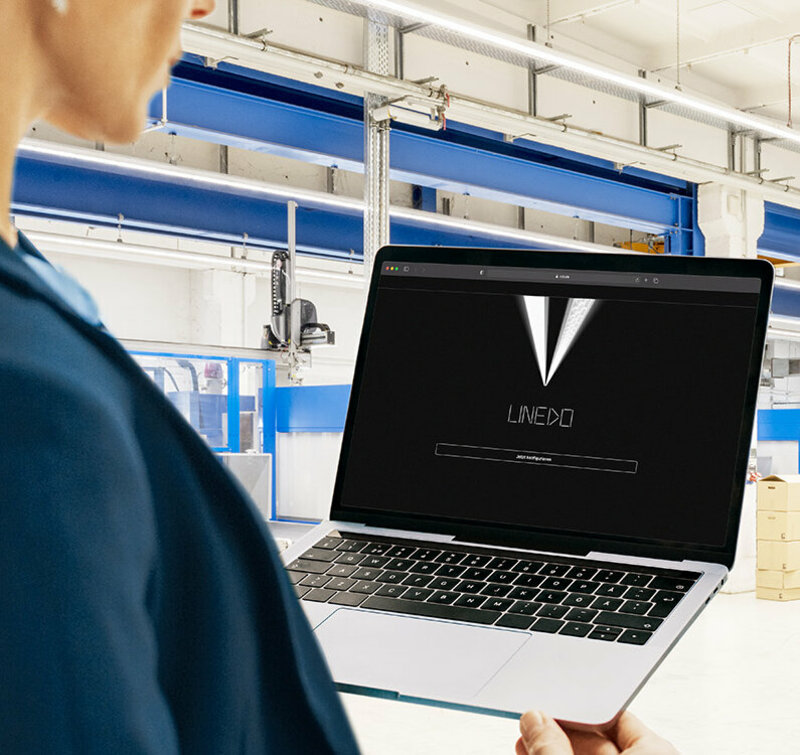 Do you prefer working on your PC in the office or in your home office? RZB now also offers you a web version of the convenient LINEDO design app. In addition to room-based planning you can now also create line-based configurations.
The added value for you: You use the new configuration mode "line-based", if all technical parameters are already known, e.g. for the renovation of an old system or for the preparation of a comparative offer. For this purpose you select the desired length and number of continuous lines, enter the lighting parameters and receive the result displayed as a parts list. You may then send your request for a quotation automatically by e-mail to the contact person of your RZB distributor or directly to us.
Configure now! Quick and easy!
LINEDO
Thought through and made new: RZB's LINEDO represents a true revolution in linear LED lighting. In LINEDO, the mounting channel and continuous line luminaire form a single unit – and consequently a system that requires a lot less time and effort to install.
LED boards specially developed for the minimalistic aluminium extrusion profile; covers and optics precisely matched; through-wiring with up to 14-pole and IP 54 protection rating as standard: all these features make LINEDO outstandingly efficient, future-proof and flexible to use.