Planning has never been so easy!
LOUI - Configurator for LESS IS MORE ®
With the RZB configurator for LESS IS MORE ® you can plan your luminaire systems quickly, safely and creatively.
Your advantages:
✔ Free configuration of your luminaire system
✔ Direct price information and material composition
✔ Including assembly drawing of your luminaire system in DXF format
✔ Including ROLFZ file of your configured system for your planning in RELUX!
The LED system in minimalist design
Continuous light line up to 50 m
External control gear with connecting cable
Luminaire luminous flux up to 3000 lm/m
LED service life 60,000 h (L80, B10)
Version with micro-louvre excellently suitable for office areas (UGR ≤19) and visual display workstations (BAP) according to DIN EN 12464-1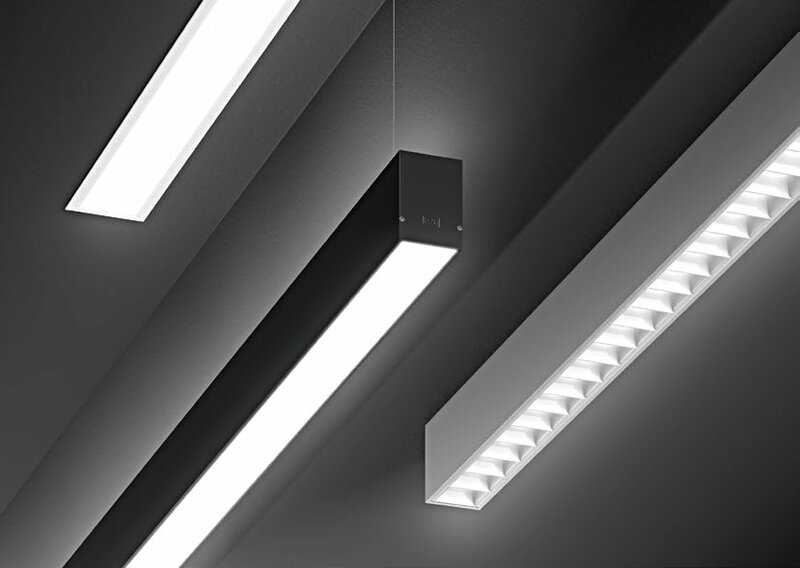 The LED system reduced to the essentials
Continuous light line up to 50 m
Integrated control gear
Replaceable and removable LED unit
Integrated through-wiring
Luminous flux up to 4700 lm/m
LED service life 50,000 h (L80, B10)
Alea optic system: excellently suitable for office areas (UGR ≤ 19) and visual display workstations (BAP) according to DIN EN 12464-1
Details »
The LED system reduced to the essentials
Perfect integration of light into the architectural environment
MRS technology: mini-reflector system made of metallised thermoplastic with prismatic anti-glare frame for pleasant glare-free light (UGR < 10)
3 different light distributions (narrow, medium and wide beam) for optimum flexibility of use
Darklight effect
Colour rendering Ra ≥ 90
Replaceable and removable LED unit
Easy installation thanks to plug & play connector system