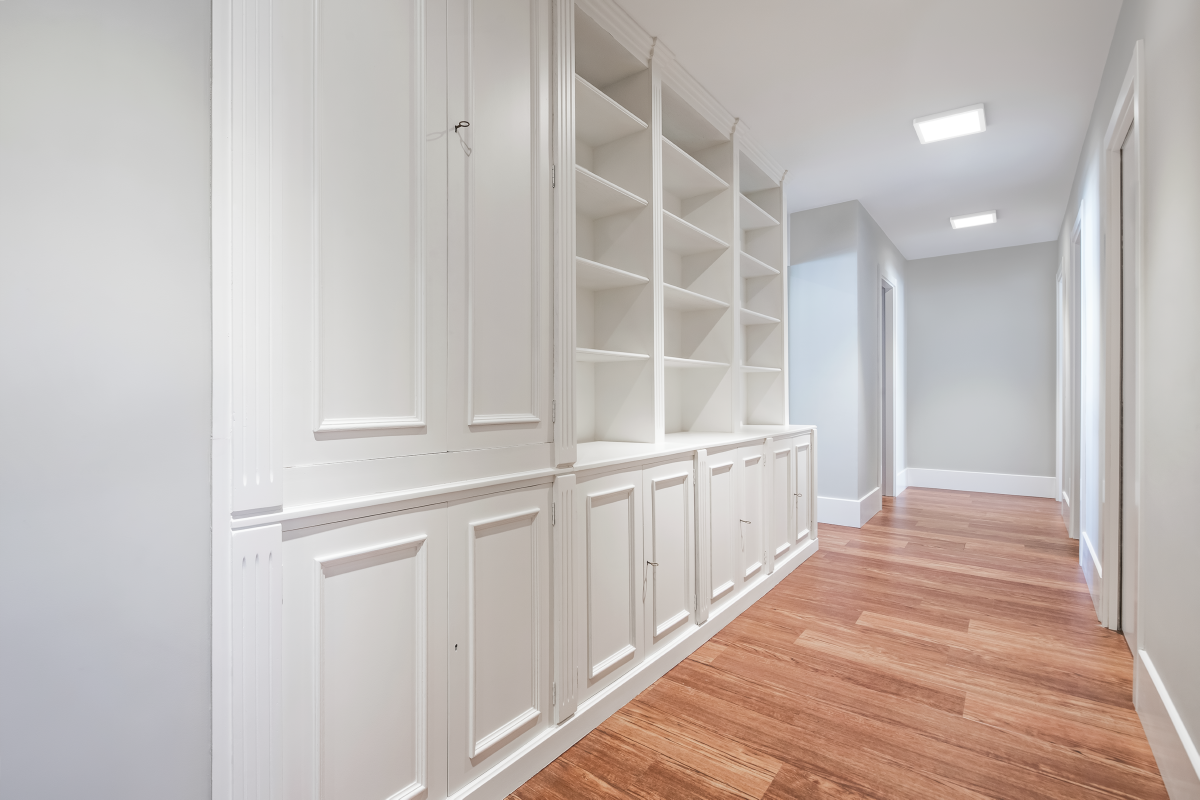 © shutterstock
TRIXY
Welcome to our fabulous downlight hat trick TRIXY!
If we had not developed it, we would not believe it: TRIXY is the unique downlight with triple multi-functionality - and thus, a hat trick among its equals.
MultiColour and MultiLumen function allow the user to switch between two colour temperatures and three luminous fluxes in no time at all, simply using the toggle switch on the back. Thanks to the adjustable spring clamps, the MultiCutOut equipment ensures that TRIXY can be fitted effortlessly and without tools into a wide variety of ceiling cut-outs. The resulting versatility of the luminaire is immense; their utility value is as amazingly high as the price is low (TRIXY is anything but tricksy). Even the most tricky requirements in the context of "unpredictable" renovation projects can be easily solved with this exceptionally flexible surface mounted and recessed downlight. The lateral LED light emission ensures powerful, soft and uniform light at all times.
Highlights of TRIXY
Architecture
Versatile: Flat downlight for recessed or surface installation in 2 sizes and in 2 shapes.
Clever: 3-fold multi-function: MultiColour, MultiLumen, MultiCutOut.
Perfect: The MultiCutOut function makes it particularly suitable for renovations with existing ceiling cut-outs.
Reduced: Very low installation height.
Combinable: Also available as an emergency luminaire in accordance with EN IEC 60598-2-22.
Applicable: Renovations, corridors, side rooms, hotels, restaurants, conference rooms, private rooms.
Lighting planning
Uniform: RZB SIDELITE® technology: Lateral light injection for extremely homogeneous light distribution.
Efficient: Luminous efficacy up to 125 lm/W.
MultiColour: With rear switching element, variable colour temperature 3000 K or 4000 K.
MultiLumen: Luminous flux adjustable in 3 steps.
Advantageous: Colour rendering index Ra > 80.
Colour tolerance within 4-steps MacAdam (4 SDCM).
LED rated life 40000 h (L70/B50).
Installation
MultiCutOut: With adjustable spring clamps, different round and square ceiling cut-outs can be individually adhered to.
Advantageous: Suitable for ceiling and wall mounting.
Easy installation: With integrated converter.
Optimum: Suitable for through-wiring.