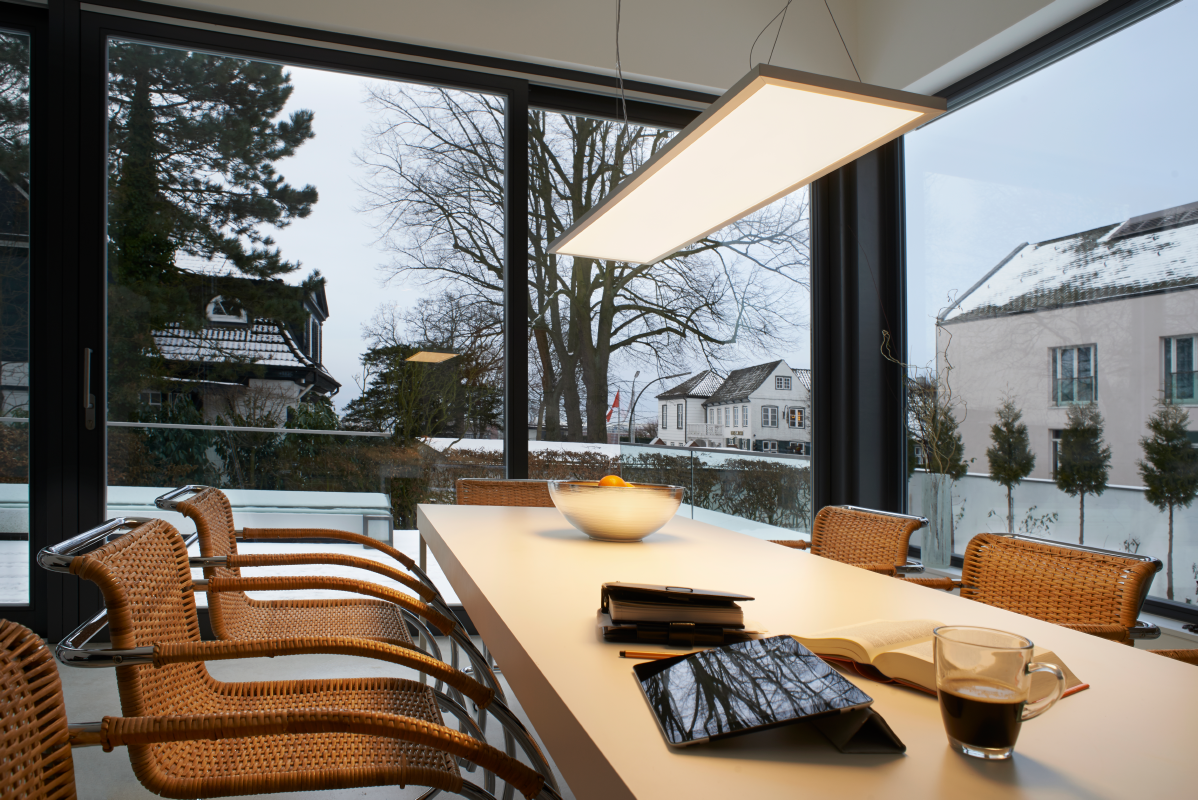 © Jung2, Michelau
SIDELITE
State of the light
It's often been said that design is the visualization of product quality – an adage that is clearly borne out by a merely cursory glance at our SIDELITE luminaire. And although we currently haven't got a clue concerning this luminaire's advanced lateral LED light injection or its exceptional anti-glare properties, we are already witness to path-breaking technology and craftsmanship.
This luminaire family owes its extraordinarily powerful and homogeneous light to RZB SIDELITE technology: the luminaire bodies are fed by means of lateral LED light injection and thus achieve an above-average luminance distribution. A profile of anodised aluminium encases the emphatically simple diffusers and lends the luminaires their unobtrusive grace that transcends all trends.
Highlights of SIDELITE
Architecture
Design-oriented: Minimalist design. Extremely low installed height.
Extensive: Pendant luminaires, ceiling and wall luminaires.
Long service life: Lightguide and plastic diffuser made of non-yellowing PMMA.
Individual: Option of hand-finished FerroMurano glass.
Lighting planning
Anti-glare: Versions suitable for office areas and computer workstations.
Uniform: Lateral light emission (RZB SIDELITE® technology) for homogeneous light distribution.
Dynamic: Tunable White versions are predestined for use in the context of Human Centric Lighting (HCL) in combination with RZB light management systems.
Installation
Easy installation: Very easy installation thanks to plug & play connection.
Connected: Versions with Casambi smart+free Bluetooth® control system for wireless network.