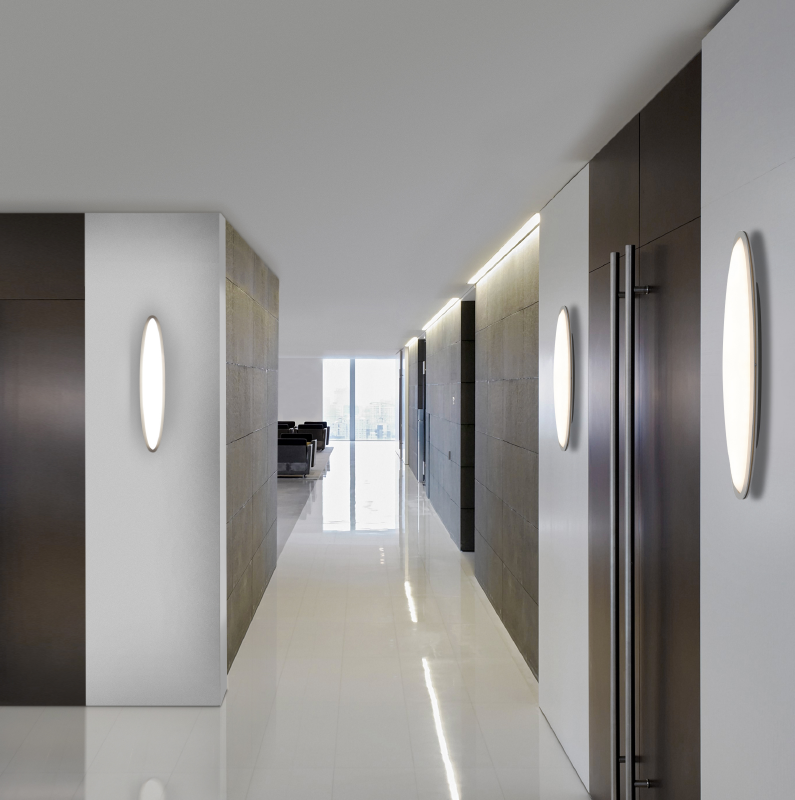 © Fotostudio Lippmann, Fürth
SCAPHA
The lightboat
The name SCAPHA comes from the Latin for "boat" – an homage to the perfect, clear shape of this exceptional luminaire. With the SCAPHA, designer Helmut Heinrich has created a light object with impressive design quality. The glass fixture is hand-made using the countersinking process; it is a testament to perfect craftsmanship and, thanks to its timeless design, fits in effortlessly with the architecture. The extremely homogeneous and glare free light is generated by specially adapted surface mount LED boards. The state-of-the-art centrepiece of the luminaire therefore becomes a congenial addition to the design and also ensures the luminaire is efficient and sustainable.
The luminaire comes in silver and other RAL colours can also be selected for the visible colour of the mechanic components and support plate and canopy. SCAPHA is available as a ceiling, wall and suspended luminaire, each in two different sizes. Sophistication guaranteed: with the suspended version, the ceiling canopy reflects the unusual contours of the luminaire.
Highlights of SCAPHA
A range of luminaires for indoor lighting, consisting of: Pendant luminaires, Ceiling and wall luminaires.
The luminaire is timelessly elegant and fully integrates in architectural surroundings.
The luminaire is available in two different sizes.
Handmade glass using the countersinking process, matt on the outside, painted white on the inside.
Uniform and glare-free illumination of the small boat shaped corpus by specially adapted LED panel boards.
LED rated life 50000 h (L80/B10).
Versions with Casambi smart+free Bluetooth® control for wireless network and operation using Android / iOS devices, free app available for download.