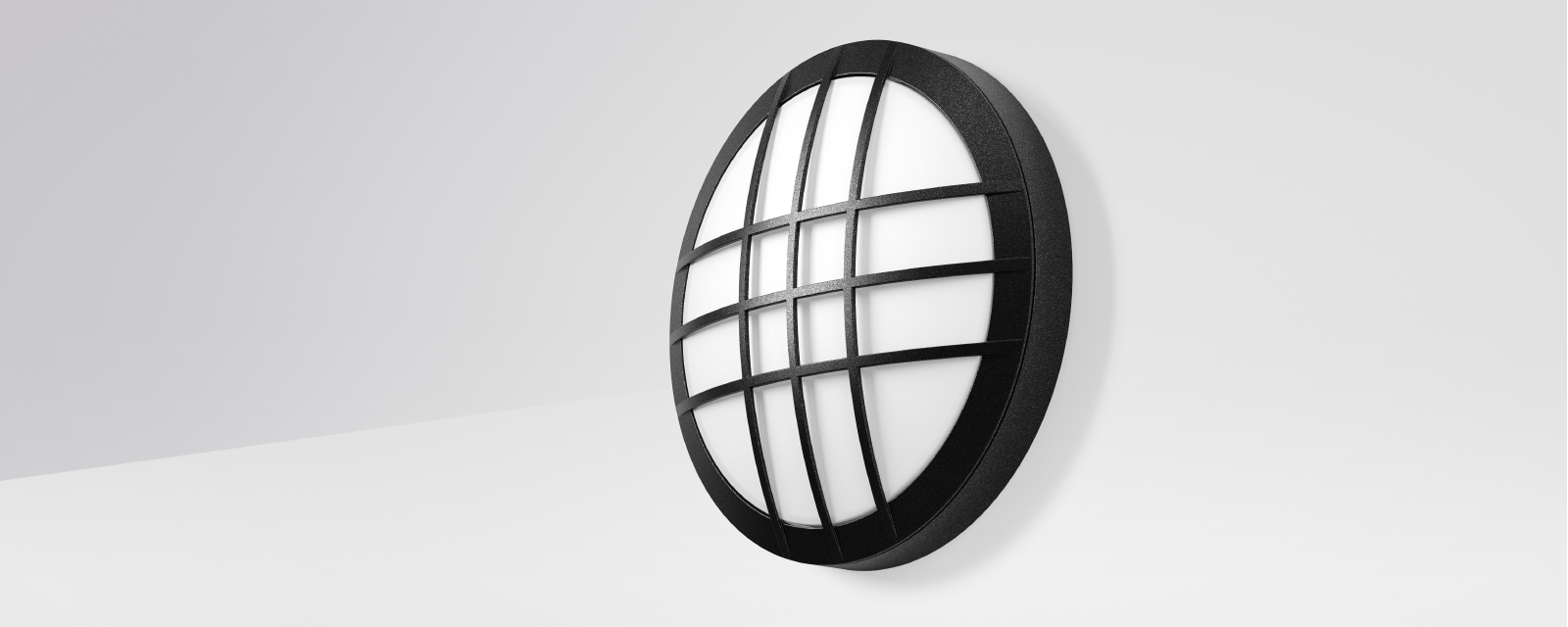 © RZB Lighting

MultiColour: Colour temperature adjustable in different steps

MultiLumen: Luminous flux adjustable in different steps

DALI is the classic light bus and is ideal for the simple and central light management

Light management system for wireless control of lighting by Bluetooth®.

Stand-alone sensors are used to control a single luminaire. Since no external control unit is needed, the luminaire functions autonomously and requires a power supply only.
The luminaire with sensor (master) controls several other luminaires without sensor (slave). Depending on the system, several master luminaires can also be operated together.
A daylight sensor measures the incidence of light on a luminaire in order to switch it on and off depending on the brightness.

Luminaires made of impact resistant polycarbonate

Seawater resistant coating.

Fast and easy installation

Environmentally friendly and resource-saving due to replaceable components.

Dust-tight
Full protection against contact
Protected against powerful jets of water

IK07: Impact resistance 2 Joule
An all-rounder which is easy to install
The outdoor luminaire series ROUNDED is suitable both for wall and ceiling mounting. It will convince you thanks to its timeless, elegant design concealing skilfully the screws. Background information: a luminaire of the series ROUNDED only consists of the housing and the diffuser being the basis for a very simple and quick installation.
ROUNDED in application
Architecture
Reduced: Elegant appearance without visible screws featuring bayonet lock.
Long service life: Seawater resistant coating.
Functional: Integral membrane valve for pressure compensation and avoidance of condensation.
Sustainable: Environmentally friendly and resource-saving due to replaceable components.
Lighting planning
Efficient: Versions with daylight sensor, HF motion detector or Casambi smart+free Bluetooth® control.
Protected: The high type of protection IP 66 enables maintenance-free, plain LED operation.
MultiLumen: 4-step adjustable luminous flux.
MultiColour: Colour temperature individually adjustable either 3000 K or 4000 K.
Installation
Standard: Second cable inlet for loop through.
Optimum: Drill hole deviations can be compensated to achieve precise positioning.
Easy installation: Generous space for displacing cables allows the wall outlet even in the luminaire centre.
Straightforward: Electrical connection via piano key terminal.
Advantageous: Diffuser retained in cover.
Find product
All prices are recommended retail prices and are subject to VAT. Trade sales only.
We are there for you and your project!
Do you have any questions about our products and services?