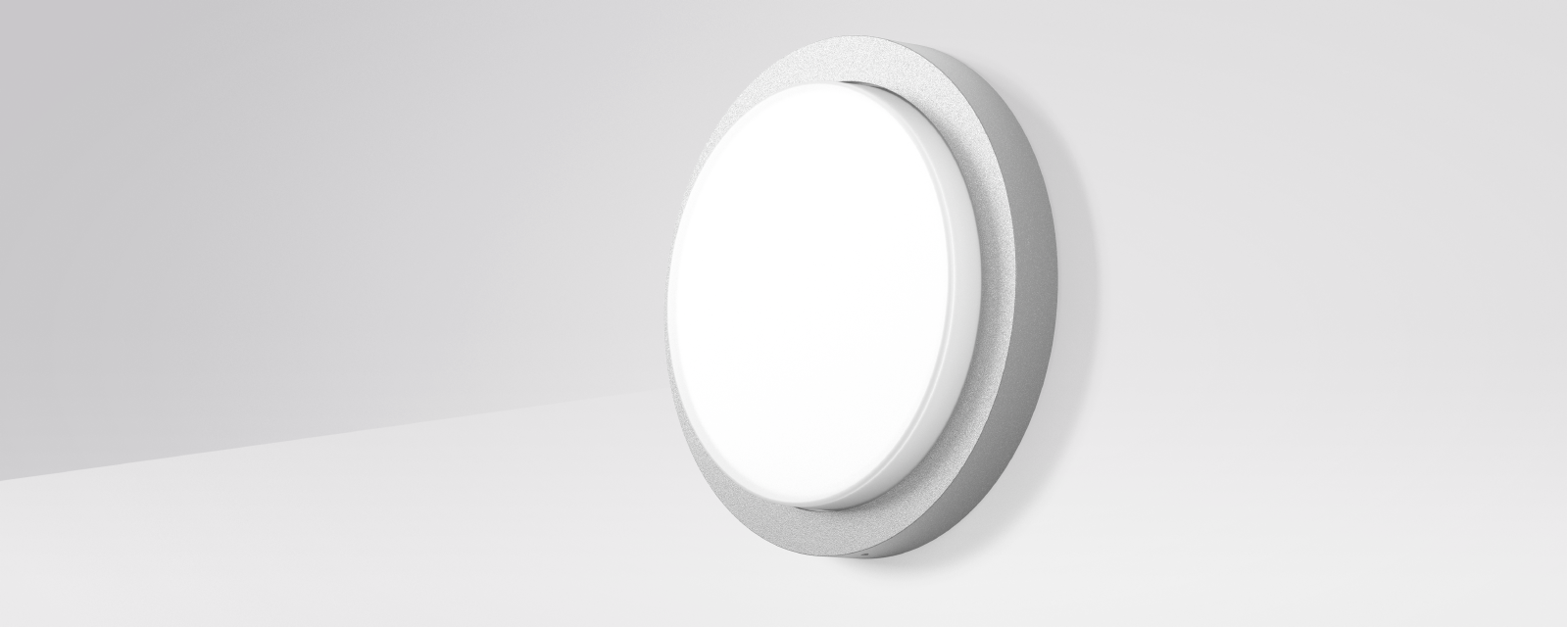 © RZB Lighting

MultiColour: Colour temperature adjustable in different steps

MultiLumen: Luminous flux adjustable in different steps

DALI is the classic light bus and is ideal for the simple and central light management

Light management system for wireless control of lighting by Bluetooth®.

Stand-alone sensors are used to control a single luminaire. Since no external control unit is needed, the luminaire functions autonomously and requires a power supply only.
The luminaire with sensor (master) controls several other luminaires without sensor (slave). Depending on the system, several master luminaires can also be operated together.

Fast and easy installation

Seawater resistant coating.

Environmentally friendly and resource-saving due to replaceable components.

This symbol indicates that individual luminaires of a series are available as emergency luminaires and have been tested respectively

Dust-tight
Full protection against contact
Protected against powerful jets of water

IK08: Impact resistance 5 Joule
Brilliant outdoor service
If you really want to shine, you need to score points with genuine selling points as well as making a perfect external impression. The CADERO range of wall and ceiling luminaires from RZB really shine and not just because of their high-quality, robust materials. The square CADERO QUADRA and the round DISCA also have impressively strong inner values, such as smart LED modules with high luminous efficiency, impressive ease of installation and low-maintenance operation. Assembly takes place in just three steps: first, the durable base is attached to the wall or ceiling. Subsequent connection is possible without the use of screws. Lastly, the top made of corrosion-resistant, powder-coated aluminium including the glass cover is simply attached – so an extra pair of hands is not required for assembly. Various light colours, the high protection class and additional versions with movement sensors, light-sensitive switches or as emergency luminaires with central battery units make the CADERO product families genuine all-rounders.
CADERO in application
Architecture
Reduced: The flat design provides universal applicability with circular or square glass cover option.
Long service life: Seawater resistant coating.
Sustainable: Environmentally friendly and resource-saving due to replaceable components.
Protected: The high type of protection IP 66 enables maintenance-free, plain LED operation.
Lighting planning
Plannable: Second cable inlet for loop through.
Flexible: MultiLumen variants - 4 steps adjustable luminous flux.
Functional: MultiColour variants - Colour temperature individually adjustable either 3000 K or 4000 K.
Safe: Emergency versions for escape route lighting and central battery system available.
Installation
Optimum: Drill hole deviations can be compensated to achieve precise positioning.
Easy installation: Generous space for displacing cables allows the wall outlet even in the luminaire centre.
Straightforward: Electrical connection via piano key terminal.
Advantageous: Diffuser retained in cover.
Find product
All prices are recommended retail prices and are subject to VAT. Trade sales only.
We are there for you and your project!
Do you have any questions about our products and services?