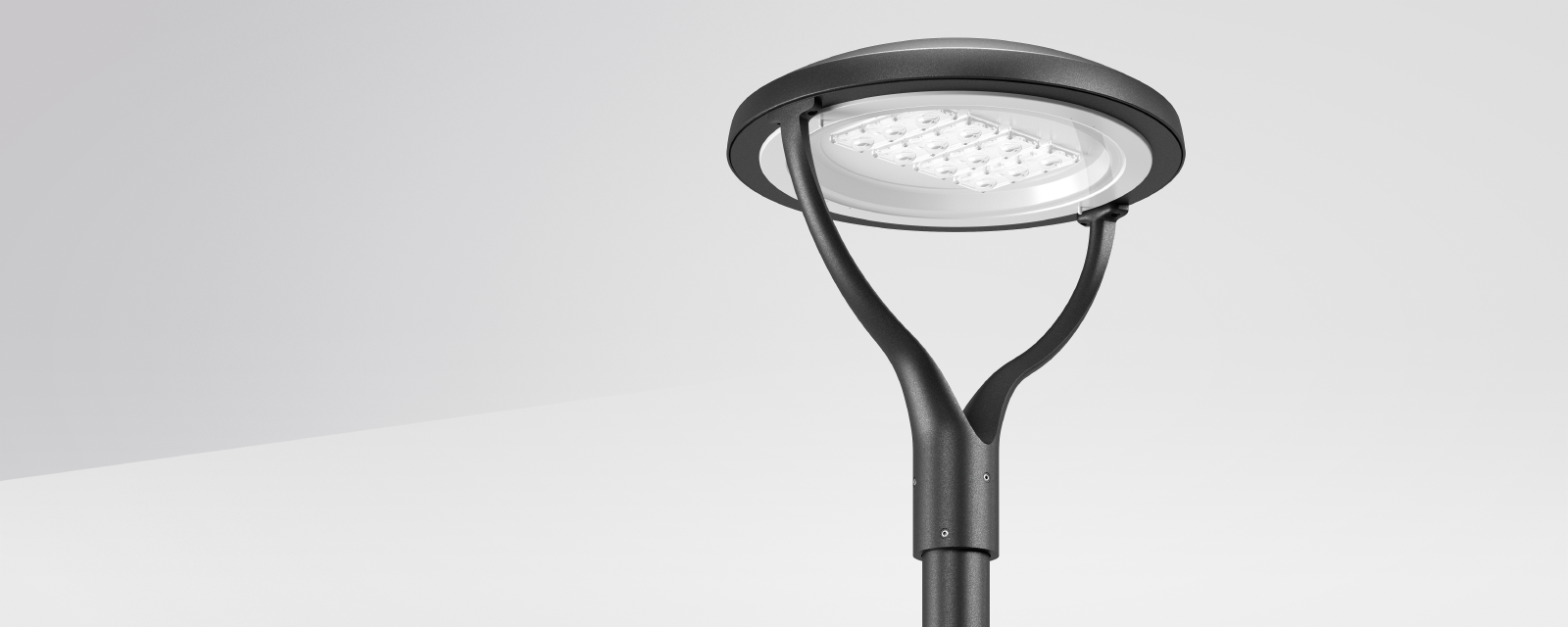 © RZB Lighting

Dark Sky: Protects insects and the environment thanks to needs-based light distribution without light emitted in the upper hemisphere, thus avoiding light pollution.

DALI is the classic light bus and is ideal for the simple and central light management

Top modern drivers regulate the LEDs in the luminaires throughout their entire lifetime and therefore avoid the usual reduction in luminous flux. This process known as CLO (Constant Lumen Output) allows the optimised control of efficiency right from the start.

The StepDIM mode (bi-power mode) enables to switch between two performance levels – "normal" operation and "half night" operation – via an additional switched phase. The light levels can be flexibly pre-programmed.

AstroDIM offers a multi-stage night reduction regulated by an internal timer that responds to the switch-on and switch-off times. No external control is required.

Equipping a luminaire with a socket according to Zhaga or NEMA standards allows the connection of sensors and light management systems (e.g. third-party systems such as Signify Interact City, Philips City Touch or eSave) without affecting the IP protection factor of the luminaire. The corresponding modules are attached without tools via bayonet lock (also retrofitted) and can be replaced at any time without opening the luminaire.

Seawater resistant coating.

Fast and easy installation

Environmentally friendly and resource-saving due to replaceable components.

Dust-tight
Full protection against contact
Protection against jets of water (nozzle) from any angle

IK07: Impact resistance 2 Joule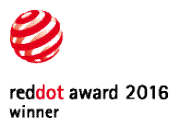 GONIA in application
Architecture
Classical: The classically linear design supports applications in small scale surroundings.
Long service life: Use of high quality materials such as powder-coated, corrosion-resistant aluminium, toughened glass and stainless steel.
Protected: Seawater resistant coating.
Lighting planning
Versatile: Comprehensive selection of light distributions and luminous flux enables universal application range starting with private pathways to main roads with public lighting.
Dark Sky: Protects insects and the environment. Avoiding light pollution.
Standard: Control gear with integrated surge protection up to 10 kV.
Installation
Easy installation: Plug & play design with pre-assembled connecting cable for easy installation and small transport volume.
Easy to maintain: Quick maintenance due to plug & play standard lighting inserts.
Smart Lighting: Versions with Zhaga Book 18 sockets available for the integration of components for light management systems or sensors.
Configurable: Different dim options are possible on request.