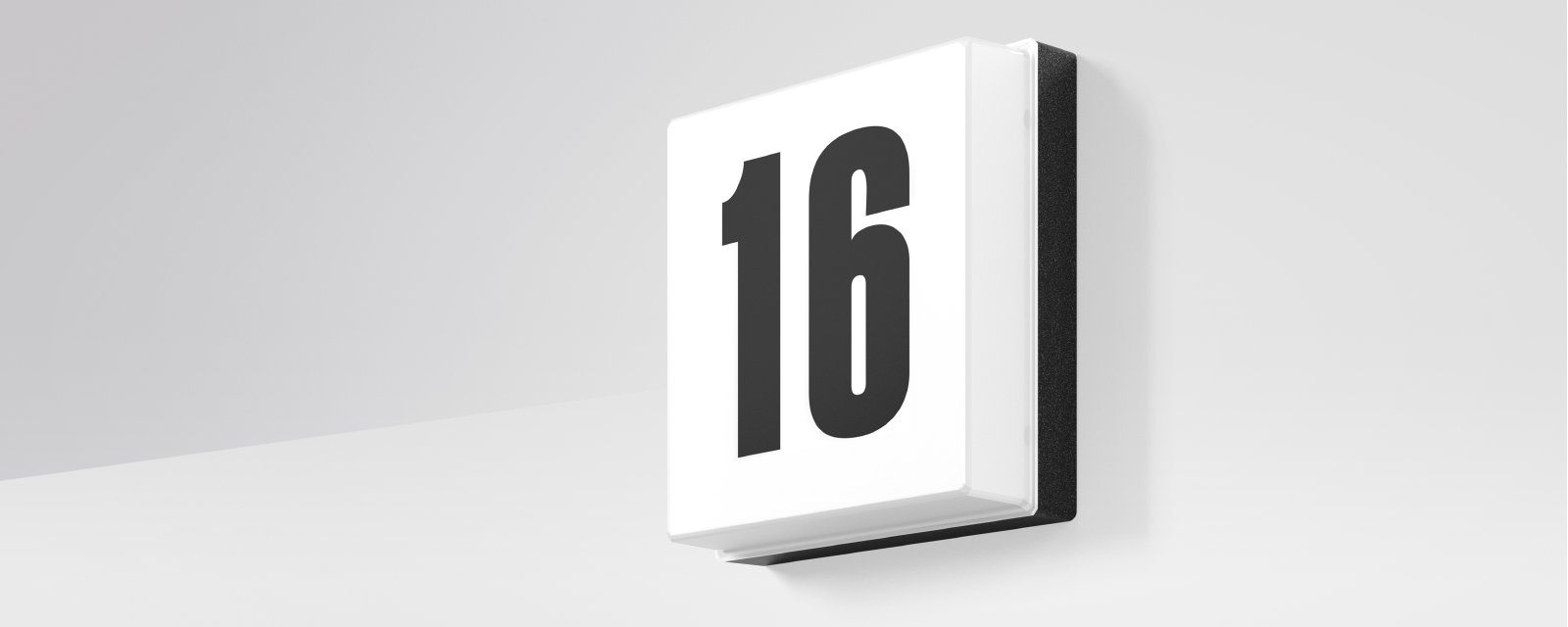 © RZB Lighting
A daylight sensor measures the incidence of light on a luminaire in order to switch it on and off depending on the brightness.

Protected against solid particles with a diameter ≥ 1.0 mm
Protected against access with a wire
Protection against water spray from any direction
The Ultimate Ultra-flat House Number Luminaire
The Ultimate Ultra-flat House Number Luminaire in application
Smart, cost-effective LED modules for mains voltage with high LED luminous efficiency for energy-saving operation.
Model without daylight sensor is also suitable, e.g. for illuminating passages.
Housing and equipment made of sturdy and durable materials to ensure years of trouble free operation.
Find product
All prices are recommended retail prices and are subject to VAT. Trade sales only.
We are there for you and your project!
Do you have any questions about our products and services?