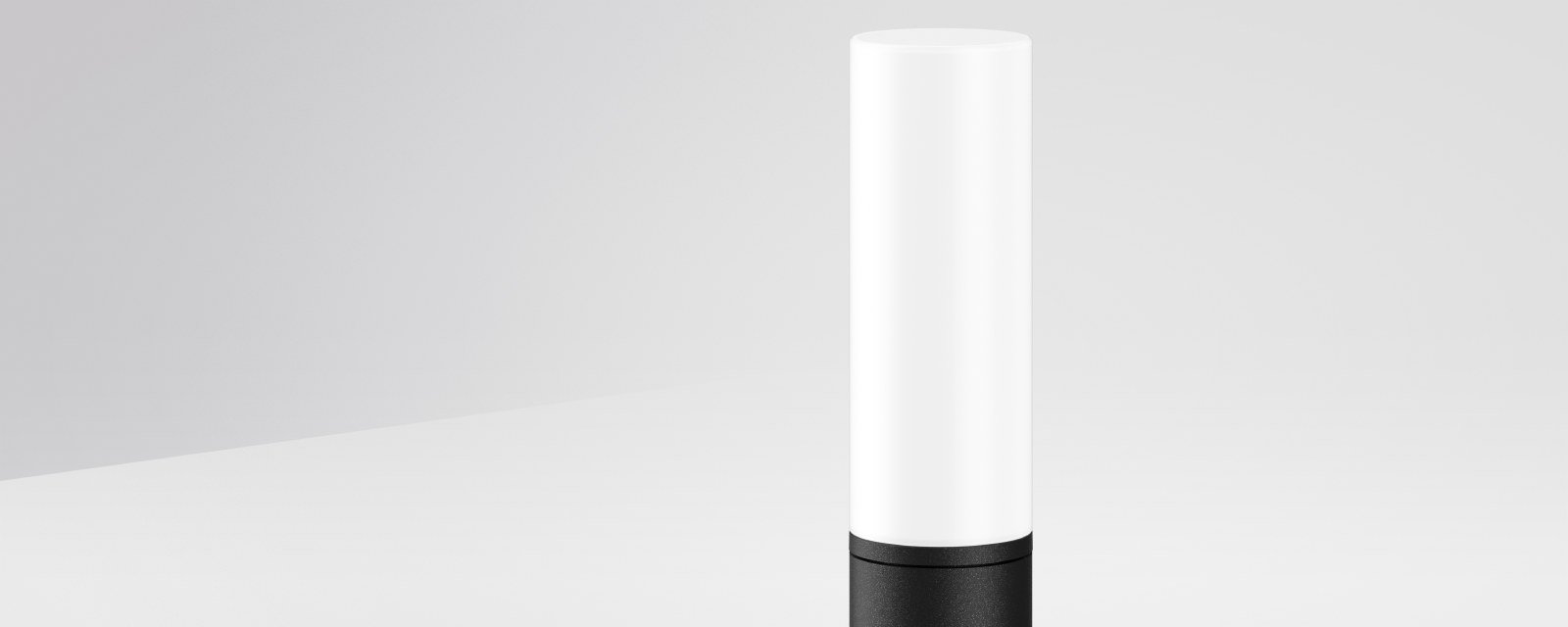 © RZB Lighting

Simple control of brightness via leading edge or trailing edge dimmers

DALI is the classic light bus and is ideal for the simple and central light management

Light management system for wireless control of lighting by Bluetooth®.

Individual, handcrafted production of the diffuser, which is made of mouth-blown three-layer glass. This means that the first layer consists of clear glass, the second of opal glass and the third again of clear glass.

Seawater resistant coating.

Environmentally friendly and resource-saving due to replaceable components.

This symbol indicates that individual luminaires of a series are available as emergency luminaires and have been tested respectively

Dust-tight
Full protection against contact
Protection against jets of water (nozzle) from any angle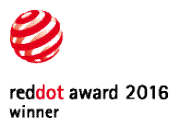 Attractive design with inner values.
The outdoor luminaire series MEGA is proof that having an attractive external appearance doesn't necessarily mean that you have to forego inner values and steadfast reliability!
These wall luminaires and bollards create accurate yet graceful light statements with their slim, well-proportioned design. The MEGA bollards are available in various heights with a wide range of luminaire heads and light distributions for each type to suit different applications and design concepts. The diffusers as required on type and use are either made of glass or impact-resistant plastic.
The inner values of the wall luminaires and bollards of the series MEGA have a lot to offer, too. The LED array effectively saves energy over a long period of time and the highly efficient fibre optics provide for balanced, homogeneous brightness. The clever integral fixing and assembly concept performs more than one function at the same time while an ingenious ventilation system avoids corrosion caused by condensation. The innovative IP65-rated housing concepts of this series do not only reliably protect light source and converter against all weather conditions and theft but they also ensure a long, maintenance-free service life and ultra-rapid installation. Luminaires of the series MEGA are "Made in Germany. Made in Bamberg" and will constantly delight you with bright moments.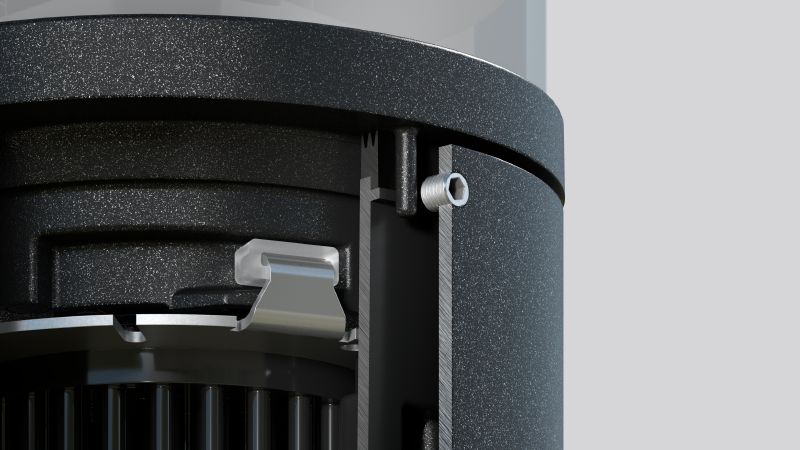 Lockable bayonet connection for quick and easy maintenance / replacement. With locking screw as theft protection.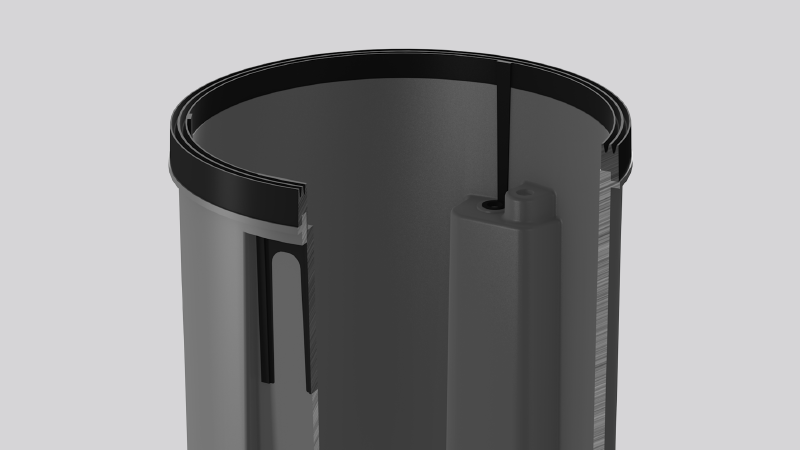 Non-corrosive gear compartment made of mould-cast dual compound thermoplastic with integral TP gasket.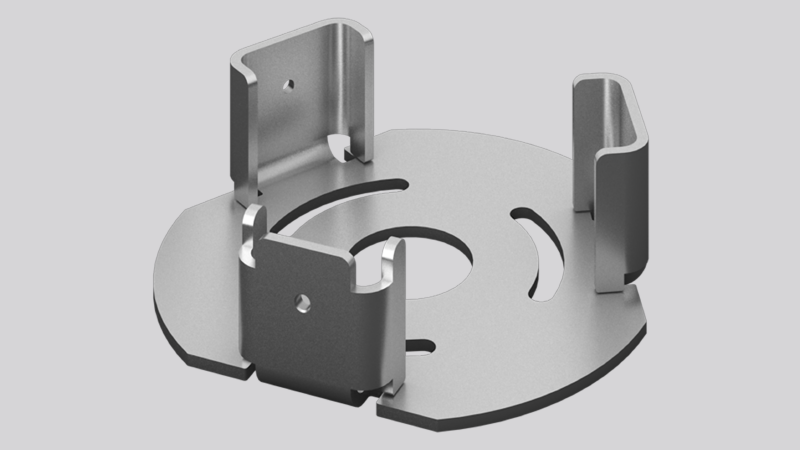 Elongated holes in the base for subsequent and simple alignment of the luminaire, especially with asymmetrically wide distribution along a pathway.
MEGA in application
Architecture
Applicable: Bollard for public areas such as paths, squares, parks or car parking areas.
Extensive: Wall luminaires and bollards.
Sustainable: Environmentally friendly and resource-saving due to replaceable components. Not a disposable luminaire.
Robust: The use of low-corrosion aluminium alloys in combination with a two-layer, seawater-resistant coating and stainless steel fastening and connecting elements ensures durability.
Lighting planning
Efficient: The high quality LED optics provide balanced brightness while minimising energy consumption.
Versatile: 9 luminaire heads, 2 versions.
Expressive: Luminaire head in glass or plastic for different lighting effects and design options.
Long service life: High type of protection : IP 65.
Installation
Straightforward: Suitable for through-wiring.
Standard: Membrane valve to prevent condensation.
Connected: Versions with Casambi smart+free Bluetooth® control for wireless network and operation using Android / iOS devices, free app available for download.