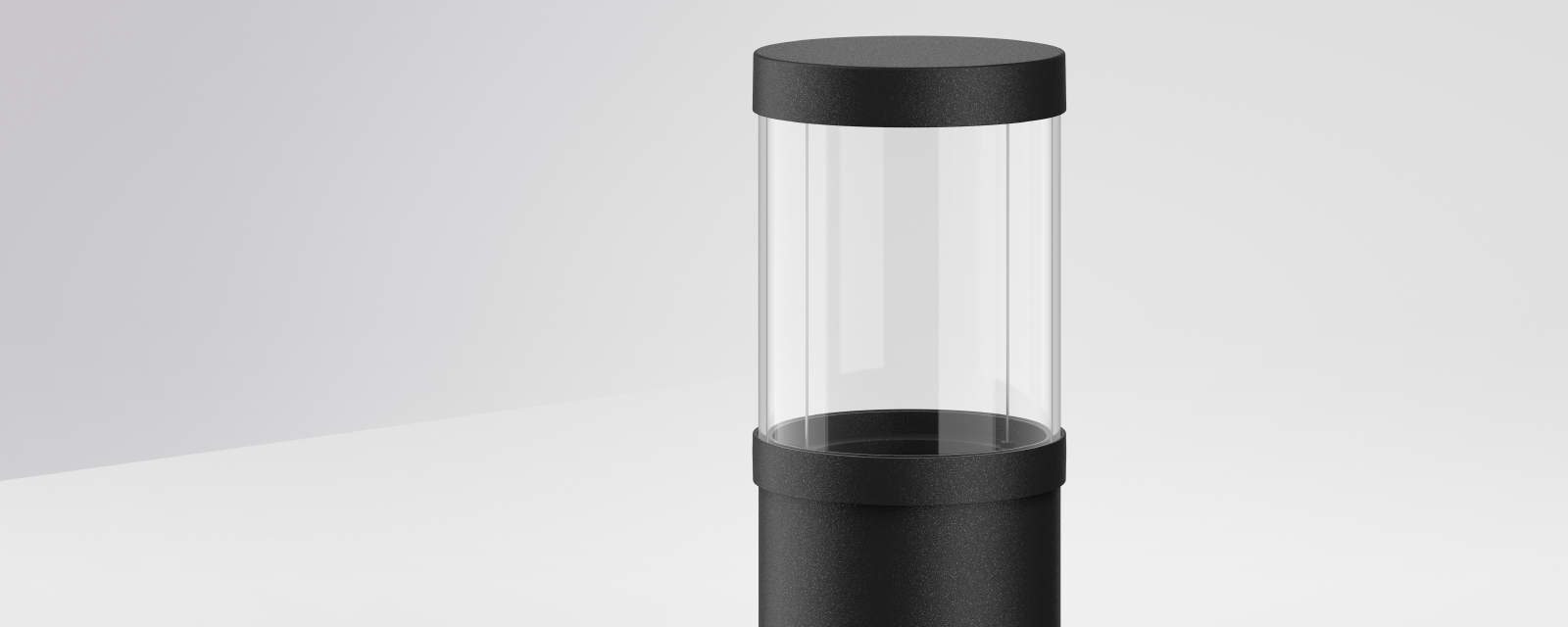 © RZB Lighting

Dark Sky: Protects insects and the environment thanks to needs-based light distribution without light emitted in the upper hemisphere, thus avoiding light pollution.

DALI is the classic light bus and is ideal for the simple and central light management

Top modern drivers regulate the LEDs in the luminaires throughout their entire lifetime and therefore avoid the usual reduction in luminous flux. This process known as CLO (Constant Lumen Output) allows the optimised control of efficiency right from the start.

The StepDIM mode (bi-power mode) enables to switch between two performance levels – "normal" operation and "half night" operation – via an additional switched phase. The light levels can be flexibly pre-programmed.

AstroDIM offers a multi-stage night reduction regulated by an internal timer that responds to the switch-on and switch-off times. No external control is required.

The hybrid solution for light and charging station. Robust products that have withstood wind and weather for decades as pure outdoor luminaires have been supplemented with the latest in charging technology.

Seawater resistant coating.

Environmentally friendly and resource-saving due to replaceable components.

Dust-tight
Full protection against contact
Protection against jets of water (nozzle) from any angle
Cylindrical. Simple. Symbolic.
Understated and yet remarkably beautiful, LUPALO is a prime example of the immense power of puristic design. Without unnecessary frills; nothing distracts from the focus on the key essentials: powerful, homogeneous light in a perfectly flawless cylindrical form.
The elegant sobriety of the luminaire, combined with state-of-the-art lighting technology, ensures its over-average versatility. It can easily be integrated in just about any architectural environment and fulfils every requirement – lighting paths in compliance with safety standards, used in a row as a light signet, as design-oriented decorative lighting or as a standard guidance system. Various light distributions, lumen packages, sizes and configurations make these highly adaptable LED outdoor luminaires even more flexible. Depending on personal taste and the area of installation, LUPALO can be used as a bollard, stack or pole-top luminaire. When the optional luminaire canopy is added to the latter, it produces a symbolic, almost archetypal effect ... without losing its characteristically modern simplicity.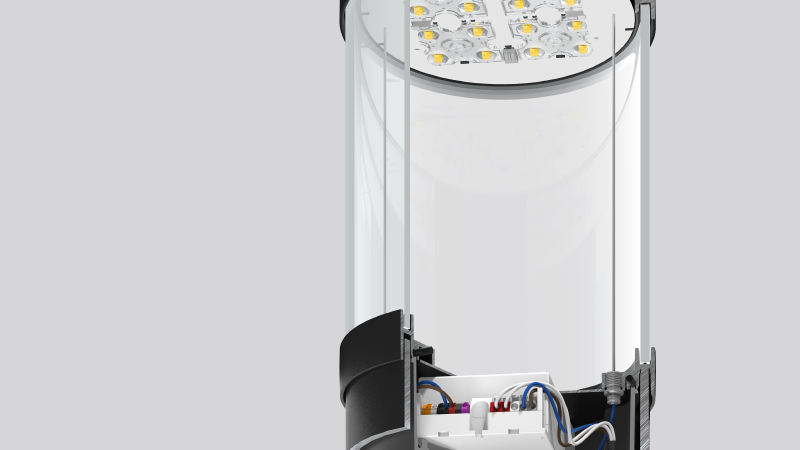 Optically elegant power supply via delicate steel cable between control gear and LED, thus reducing shadows.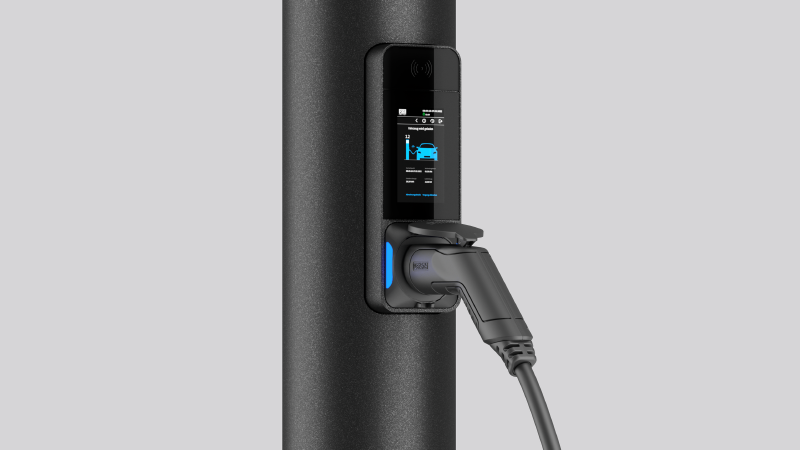 Me is also available with an integrated charging module for electric cars.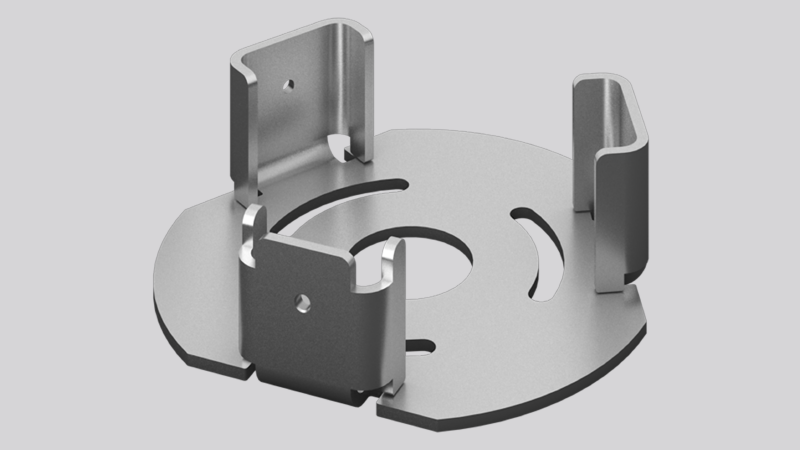 Elongated holes in the base for subsequent and simple alignment of the luminaire, especially with asymmetrically wide distribution along a pathway.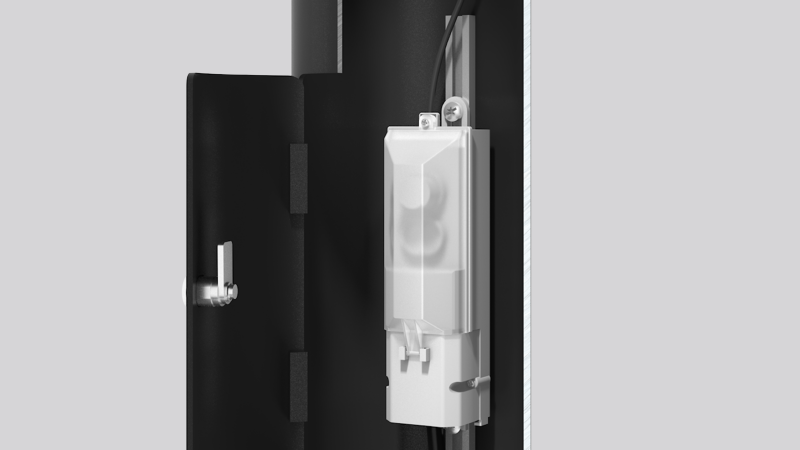 Optional cable junction box can be installed for use in public areas.
Experience LUPALO in action...
%s in application
Architecture
Applicable: Bollard for public areas such as paths, squares, parks or car parking areas.
Dark Sky: Protects insects and the environment. Avoiding light pollution.
Guaranteed: Non-yellowing glass cylinder for consistently high light transmission.
Robust: The use of low-corrosion aluminium alloys in combination with a two-layer, seawater-resistant coating and stainless steel fastening and connecting elements ensures durability.
Lighting planning
Efficient: Multi-chip LED with high-performance refractor optics.
Long service life: LED rated life 100000 h (LCLO) at 25°C ambient temperature.
Standard: Control gear with integrated surge protection up to 10 kV.
Configurable: Different dim options are possible on request.
Clever: E-charging module
Installation
Easy installation: Delivered with pre-installed connecting cable.
Safe: Membrane valve to prevent condensation.
Find product
All prices are recommended retail prices and are subject to VAT. Trade sales only.
We are there for you and your project!
Do you have any questions about our products and services?