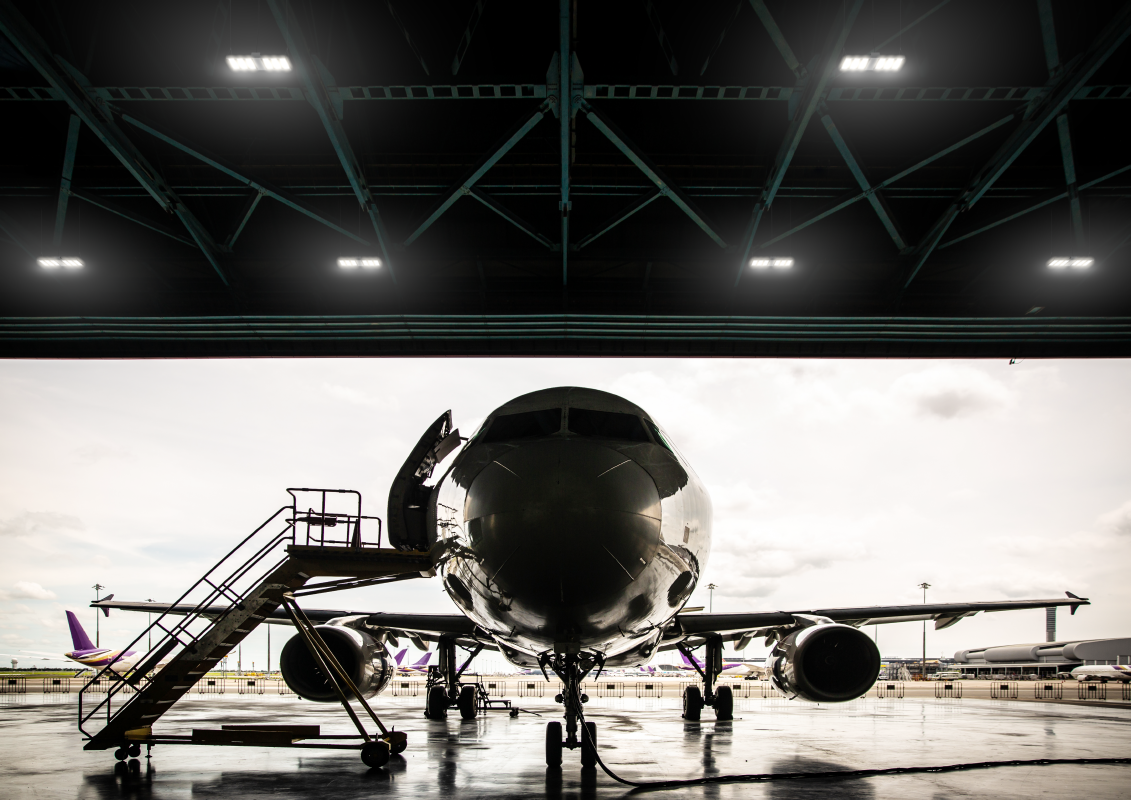 © shutterstock
LIGHT CASE
Hercules with LEDs
Overawed by the tough industrial design and literally great presence, you might miss something even bigger when you first look at LIGHT CASE. So let's say it right now: Here we see one of the most advanced indoor spotlights of its kind.
This is primarily due to the individual LED modules of this lighting technology Hercules that can be adjusted in 30 degree steps Two, three, four or six of the modules that can be swivelled by up to 180 degrees can be contained in the compact die-cast aluminium housing. The output can thus be flexibly configured and combined, depending on the lighting application. The polycarbonate lens optics allow different beam angles and thus additionally increase flexibility.Whether high-bay warehouse, production hall, airport lobby or sales halls: The enormous luminous intensity is designed for high ceilings - we are talking about up to 32 metres here. "Self-cleaning" cooling fins and the clear separation of LED unit and driver ensure optimum thermal management at all times.We take outstanding energy efficiency for granted with LIGHT CASE. The same goes for the attributes that make it an "industrial all-rounder", such as uncompromising robustness, thermal resilience and insensitivity to moisture. But also the virtually tool-free installation and maintenance-free operation thanks to the long LED service life.LIGHT CASE is manufactured from A to Z in the Bamberg plant, which allows customer-specific adaptations down to the last detail.
Highlights of LIGHT CASE
Architecture
Versatile: 4 sizes, 3 installation types, 3 beam angles, 2 colours.
Robust: Version with toughened safety glass for demanding environmental conditions.
Standard: Ball impact proof in accordance with DIN 18032-03.
Sustainable: Environmentally friendly and resource-saving due to replaceable components.
Lighting planning
Powerful: High luminous flux up to 53000 lm.
Efficient: Very good luminous efficiency of up to 159 lm/W.
Dynamic: Version with integrated movement sensor and light sensor for daylight detection.
Reliable planning: CLO control for constant light output over the entire service life.
Installation
Flexible: Surface and pendant mounting.
Individual: LED module can be swivelled ± 30° and can be rotated through 180° for indirect light.
Advantageous: Accessories for direct ceiling installation, cable and chain pendant mounting available.