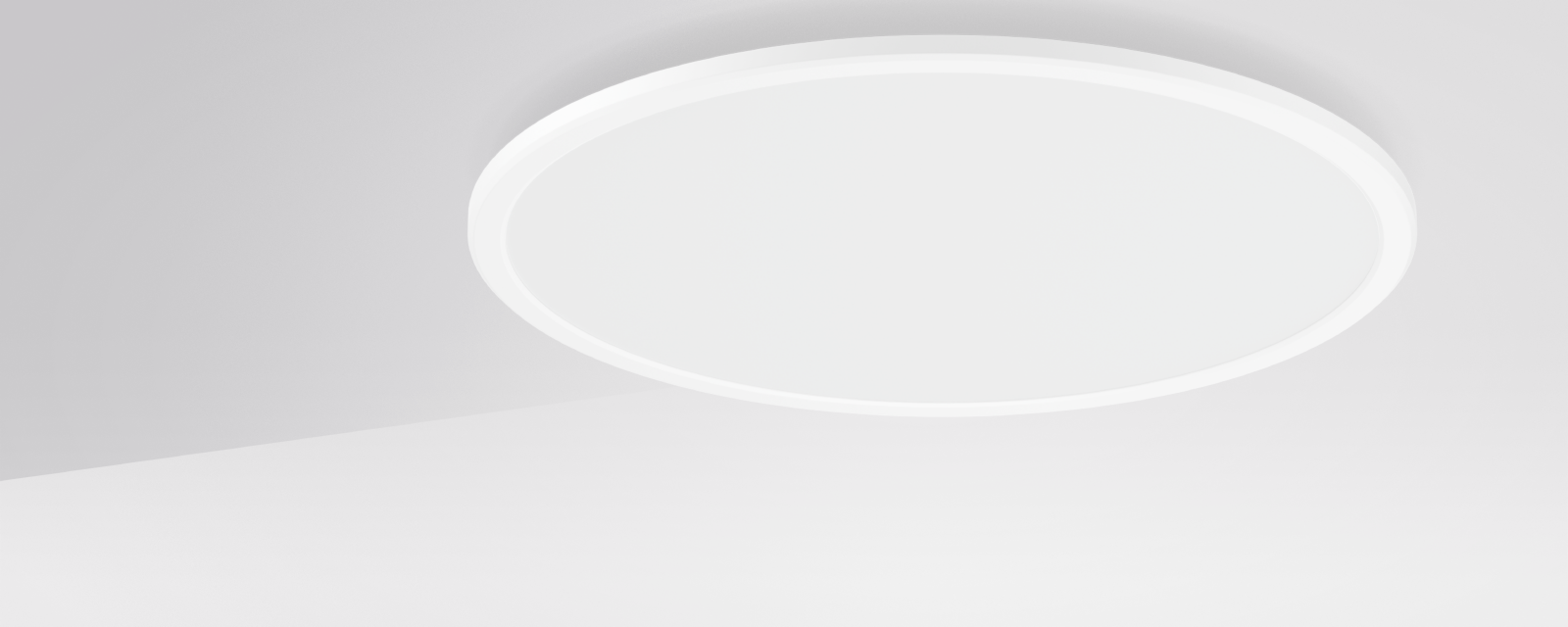 © RZB Lighting
Cost efficient light
Round or square, in the ceiling grid or suspended: with a design and function offering such a wide range of applications, as well as energy savings of up to 90 percent, this kind of performance deserves a brand new name: from "light" to "cost efficient light".
The SIDELITE ECO range makes it possible to create a world of light - primarily but certainly not exclusively in offices and conference rooms - that is unrivalled in terms of cost efficiency, advanced technology and user-friendliness. The "cost efficient light" owes its extraordinarily powerful and homogenous light to RZB SIDELITE
®
technology, which supplies the luminaire body by lateral light inection, generating high-quality light with up to 130 lumens per watt. Compared to conventional fittings, energy savings of up to 60 percent are possible with the models in this range; even up to 90 percent when used as part of the RZB light control +3 light management system. The round and transparent, round models of the SIDELITE ECO are available as ceiling surface-mounted or pendant luminaires with an impressive diameter of 580 millimetres. The square design is suitable for installation in sawn ceiling openings or as a highly efficient alternative to replace conventional recessed luminaire fittings in the ceiling grid of classic modular ceilings. The various different models make it easy to select the right luminaire for a specific building or application, providing plenty of planning and budget security.
SIDELITE ECO in application
Architecture
Extensive: Extremely cost efficient luminaires with advanced LED technology, available as recessed, ceiling, wall, pendant and free-standing luminaires.
Long service life: Lightguide and diffuser made of non-yellowing plastic (PMMA).
Lighting planning
Uniform: RZB SIDELITE® technology: Lateral light injection for extremely homogeneous light distribution.
Optimum: Colour tolerance within 3-steps MacAdam (3 SDCM).
Advantageous: LED rated life 50,000 h (L80/B50).
Installation
Easy installation: External driver with simple plug-in locking system.
Find product
All prices are recommended retail prices and are subject to VAT. Trade sales only.
We are there for you and your project!
Do you have any questions about our products and services?