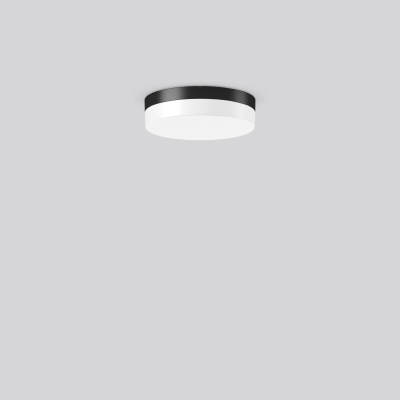 FLAT SLIM round
312135.0031.191
Ceiling and wall luminaires, anthracite metallic (DB703)

Decorative round LED surface-mounted luminaire for indoor and outdoor use. Base: pressure die-cast aluminium, powder-coated. Standard Gore™ Protective Vents diaphragm valve to avoid condensation. Diffuser made of non-yellowing plastic (PMMA), opal. Diffuser fastening: bayonet system. Uniform lighting achieved by the use of LED panel boards. Suitable for ceiling mounting, wall (surface). Very easy installation thanks to plug & play connection. The large connection compartment on the back for convenient connections is also ideal for through wiring. Slave luminaire. Can only be operated in combination with corresponding master luminaire.
Technical Specifications
Diameter D
230 mm
Height H
63 mm
Weight
1.13 kg
Light source
LED
Colour temperature
3000 K
Rated luminous flux
1150 lm
System power
13 W
System efficiency
88 lm/W
Glare evaluation UGR (4H 8H)
22,6
Beam angle
down 119°
up 180°
Rated life
50000 h (L70/B10)
Colour rendering index (CRI)
83
Colour tolerance
3 SDCM
Photobiological safety according to EN 62471
Risk group 1
Driver
Not necessary
Control
on/off
Voltage
220 - 230 V / 50 - 60 Hz
Luminaires on B10A fuse
114
Luminaires on B16A fuse
182
Luminaires on C10A fuse
114
Luminaires on C16A fuse
182
Inrush current / Inrush current duration
0.15 A / 10000 µs
CIE Flux Code / CEN Flux Code
43 74 92 91 100
Type of protection
IP 65
Protection class
I
Impact resistance
Ambient temperature
-20 °C ... + 30 °C
Safety marks
F-mark
Conformity mark
CE , EAC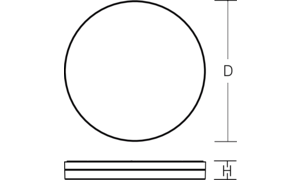 Light Calculator
The Online Light Calculator's purpose is a quick calculation and the results may not be perfectly accurate.
Spareparts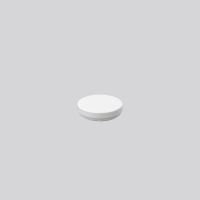 08-2118.002
Replacement diffuser