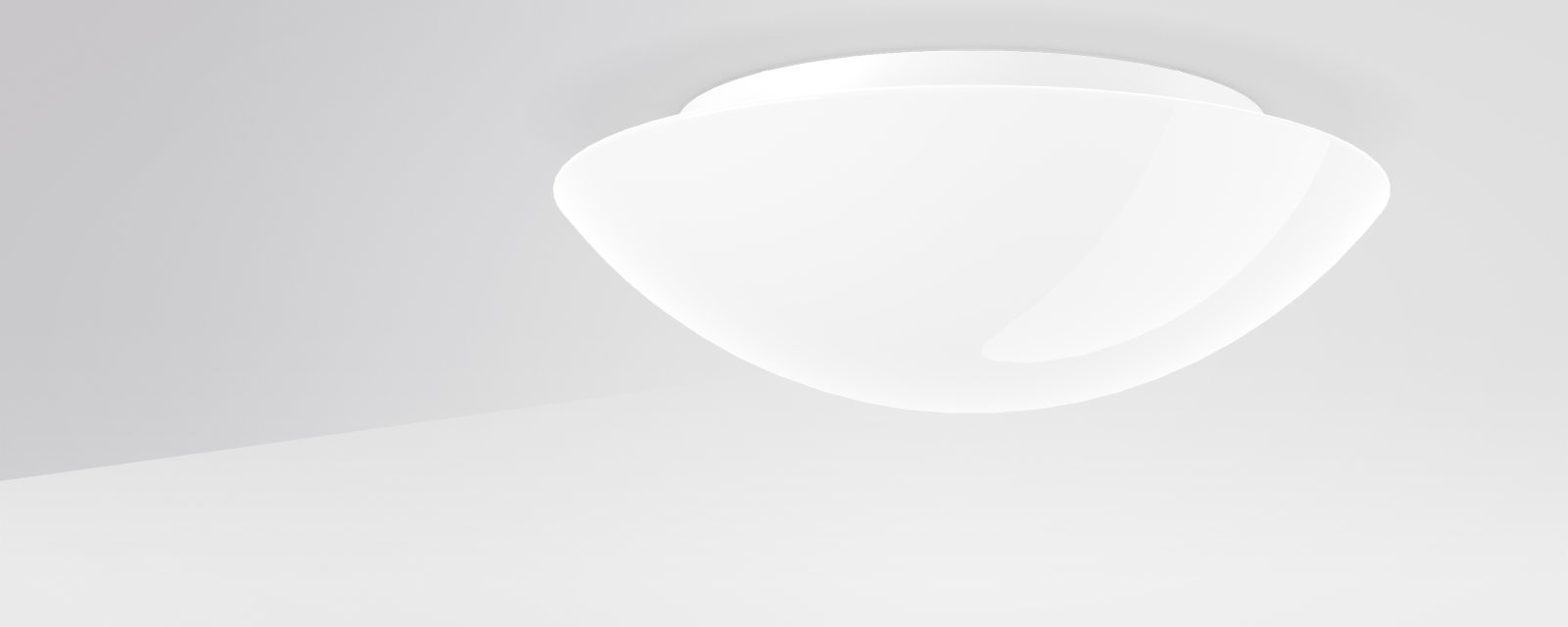 © RZB Lighting

Simple control of brightness via leading edge or trailing edge dimmers

DALI is the classic light bus and is ideal for the simple and central light management

TouchDim offers simple, cost-effective and efficient light control without any additional control device. TouchDim means the device can be operated via standard buttons, whilst control is taken over by the DALI board / converter. Light and/or presence sensors can be integrated.

Stand-alone sensors are used to control a single luminaire. Since no external control unit is needed, the luminaire functions autonomously and requires a power supply only.
The luminaire with sensor (master) controls several other luminaires without sensor (slave). Depending on the system, several master luminaires can also be operated together.

The Corridor function allows the luminaires to be configured to have a residual brightness of 10%. If no further movement is detected. This is recommended for applications without any ambient light, especially in corridors or stairwells without any daylight.

Individual, handcrafted production of the diffuser, which is made of mouth-blown three-layer glass. This means that the first layer consists of clear glass, the second of opal glass and the third again of clear glass.

Environmentally friendly and resource-saving due to replaceable components.

Protected against solid particles with a diameter ≥ 1.0 mm
Protected against access with a wire
Protection against water spray from any direction
Decorative round surface-mounted luminaire.
The FLAT BASIC is characterized by its ease of use, completely independent of the spirit of the times, and its wonderfully homogeneous, soft, glare-free light. The latter attribute is attributable to, among other things, the triplex glass that is used. This hand-blown three-layer glass is composed of an opal glass layer that is enveloped by two layers of crystal. This special glass diffracts the light a number of times, and then distributes it evenly across the entire glass diffuser.
FLAT BASIC in application
Architecture
Design-oriented: Classic, timeless and with minimalist design.
Long service life: Mouth-blown 3-layer opal glass (Triplex glass) with satin finish.
Lighting planning
Anti-glare: Particularly homogeneous, soft and glare-free light.
Efficient: Versions with motion detector.
Sustainable: Environmentally friendly and resource-saving due to replaceable components.
Installation
Easy installation: Tool-free assembly.
Standard: Suitable for through-wiring.
Protected: High protection type allow for outdoor applications; since it is proof against dust and insects - this luminaire is ideal for hard-to-access installations.
Find product
All prices are recommended retail prices and are subject to VAT. Trade sales only.
We are there for you and your project!
Do you have any questions about our products and services?