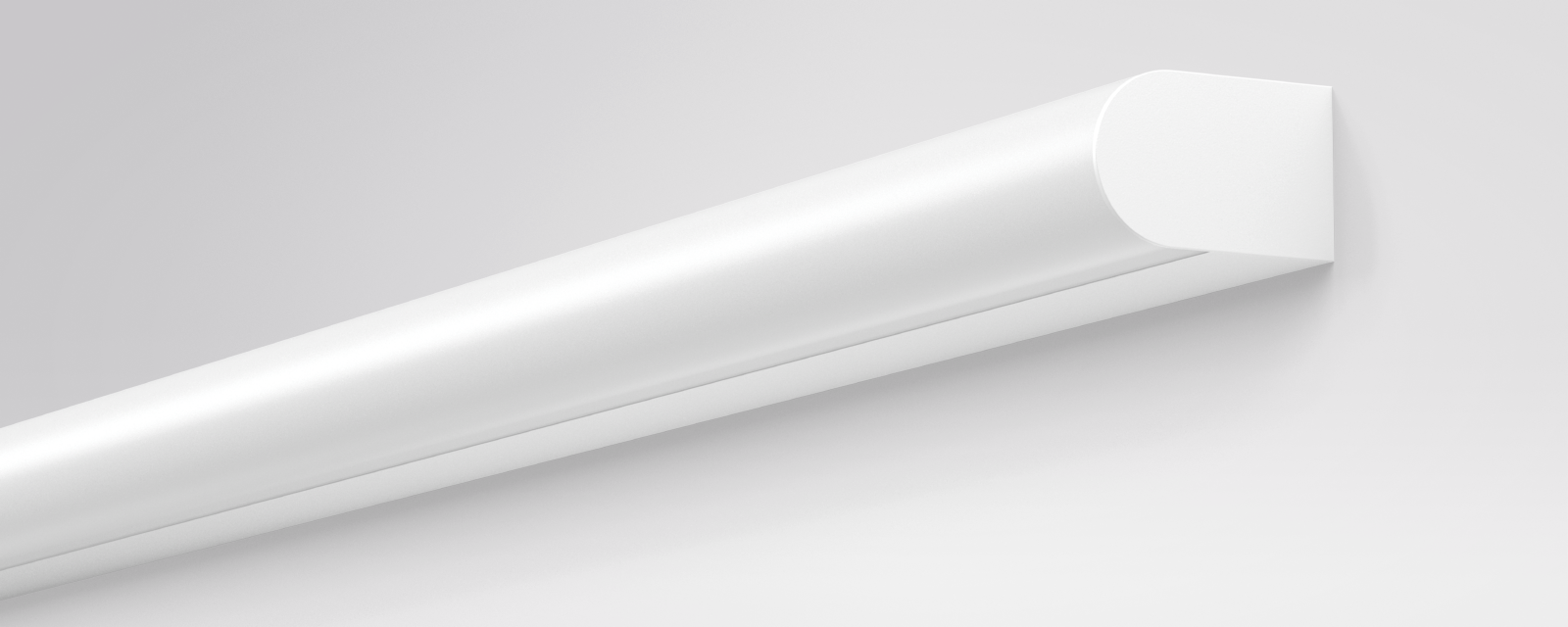 © RZB Lighting

MultiColour: Colour temperature adjustable in different steps

MultiLumen: Luminous flux adjustable in different steps

Particularly suitable for the requirements of treatment rooms in healthcare facilities, in accordance with EN 12464 (UGR ≤19, CRI >90).

DALI is the classic light bus and is ideal for the simple and central light management

Fast and easy installation

Environmentally friendly and resource-saving due to replaceable components.

Protected against solid particles with a diameter ≥ 1.0 mm
Protected against access with a wire
No protection
Experience light in its best form
Discover the ideal lighting solution for various applications with our versatile AVIATO linear luminaire! Longitudinal or transverse, wall or ceiling - AVIATO is wonderfully flexible and mounted in no time at all. It is not only ideal as a mirror luminaire for sanitary areas, but also provides particularly homogeneous, soft and glare-free light in corridors, waiting areas or patient rooms. A perfect combination of design, functionality and energy efficiency.
A little up, down, right or left - it doesn't matter
AVIATO in application
Architecture
Extensive: 3 lengths, 2 designs, 3 colours.
Long service life: Diffuser made of non-yellowing plastic (PMMA), opal.
Sustainable: Environmentally friendly and resource-saving due to replaceable components.
Lighting planning
Optimum: Particularly homogeneous, soft and glare-free light.
MultiLumen: 2-step adjustable luminous flux.
MultiColour: Colour temperature individually adjustable either 3000 K or 4000 K.
Advantageous: CRI >90 for the most realistic possible perception of colours of surroundings, obects and people.
Installation
Easy installation: Very easy installation thanks to plug & play connection.
Straightforward: Diffuser can be assembled without the use of tools.
Standard: Suitable for through-wiring.
Find product
All prices are recommended retail prices and are subject to VAT. Trade sales only.
We are there for you and your project!
Do you have any questions about our products and services?