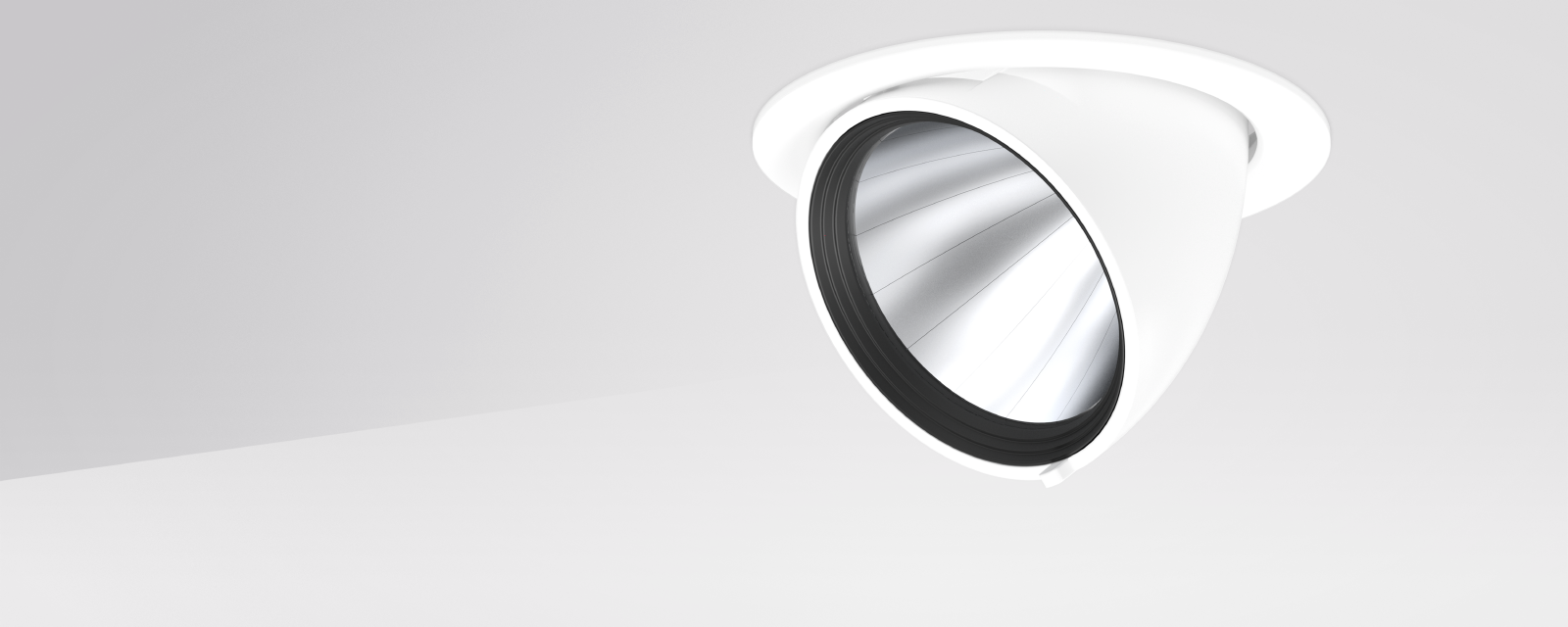 © RZB Lighting

Particularly suitable for the requirements of treatment rooms in healthcare facilities, in accordance with EN 12464 (UGR ≤19, CRI >90).

Food LED light colours show food in its best light.

DALI is the classic light bus and is ideal for the simple and central light management

Fast and easy installation

Environmentally friendly and resource-saving due to replaceable components.
GOLAS in application
Architecture
Variable: MIRO-SILVER® reflectors for outstanding efficiency or polycarbonate lenses for the best uniformity of the light cone.
Long service life: High quality die-cast aluminium housing in two sizes.
Interchangeable: 8 interchangeable lenses with different beam angles.
Individual: Additional Superspot versions.
Sustainable: Environmentally friendly and resource-saving due to replaceable components.
Lighting planning
Standard: Excellent light quality thanks to flicker-free light, homogeneous light distribution, glare limitation and light colour quality.
Anti-glare: Black plastic ring and recessed LED to prevent glare from the side.
Versatile: 7 different light colors with CRI >90 and special Food-LEDs available as standard.
True colours: CRI >90 for the most realistic possible perception of colours of surroundings, obects and people.
Advantageous: LED rated life 50000 h (L90/B10).
Optimum: Colour tolerance within 2-steps MacAdam (2 SDCM).
Installation
Easy installation: Converter in separate box. Very simple installation with plug-in locking system.
Flexible: Swivels by 90° and turns by 356° - resulting in maximum flexibility in adjustment.
Straightforward: Suitable for through-wiring with separately available accessories.
Extensive: The following accessories can be mounted without use of tools: interchangeable lenses, decorative glasses, honeycomb louvre, clear and frosted diffusers, white interchangeable plastic ring.