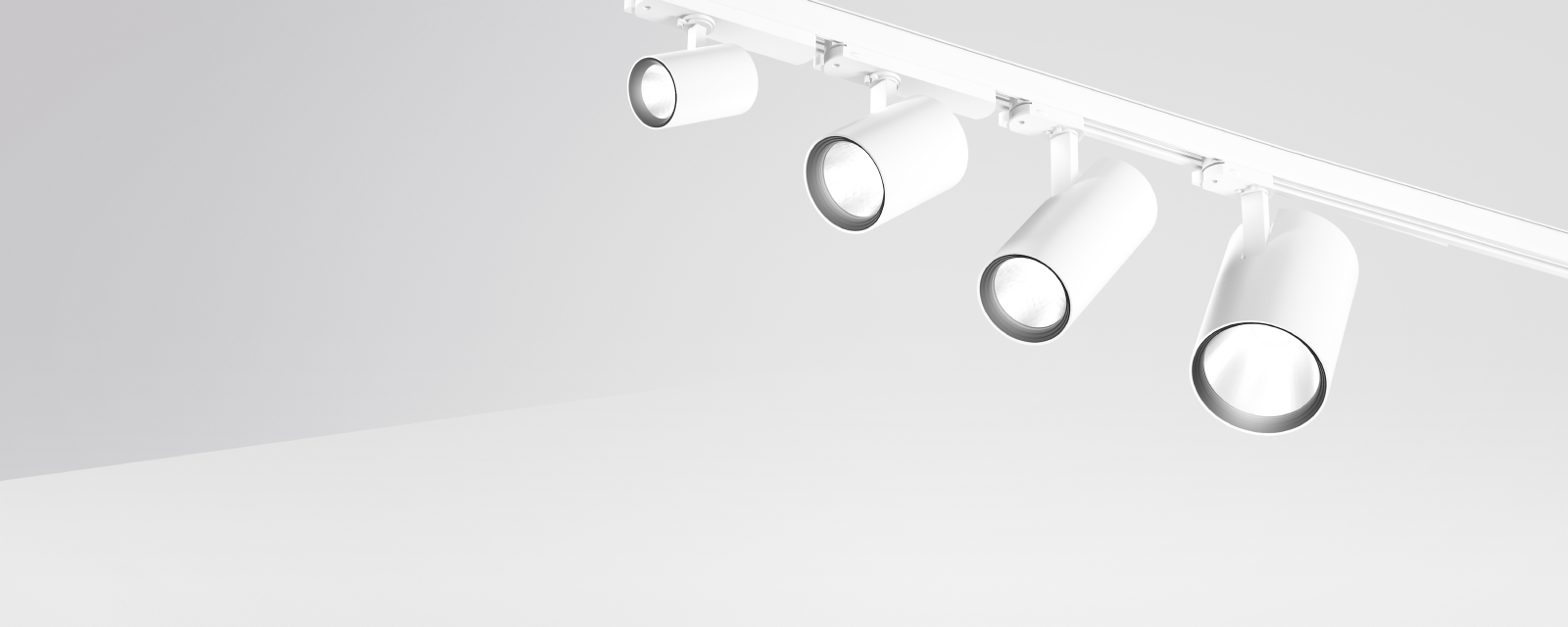 © RZB Lighting

Particularly suitable for the requirements of treatment rooms in healthcare facilities, in accordance with EN 12464 (UGR ≤19, CRI >90).

Food LED light colours show food in its best light.

DALI is the classic light bus and is ideal for the simple and central light management

Light management system for wireless control of lighting by Bluetooth®.

Environmentally friendly and resource-saving due to replaceable components.
Versatile and multi-talented
An attractive lighting design is essential for shops, museums and galleries to be successful in sales. With its latest generation of the series DEECOS – consisting of a wide range of track spotlights, various recessed spotlights, pendant luminaires and downlights – RZB offers a professional lighting solution setting new standards in terms of flexibility, performance and lighting design at the point of sale. Thanks to a modular system RZB is able to keep its quality promise. It allows for a customised lighting solution to be configured for just about any type of presentation drawing as much attention as possible to the product or exhibit.
For all products of the range, there is the identical choice between two optical accessories. Whilst the MIRO-SILVER® reflector achieves an outstanding light output ratio, the polycarbonate lens guarantees an impressing uniformity of the light. Both optical systems can be exchanged without any tools. With up to four beam angles (narrow, medium, wide or very wide), additional superspot versions or with oval light cone the DEECOS range offers to lighting designers a tremendous freedom in design.
The luminaires of the DEECOS range are available in two different diameters. Powerful converters ensure excellent, flicker-free light quality standing out thanks to an unique spectrum of available light colours (2700 K, 3000 K, 3500 K, 4000 K, champagne, meat and meat fresh) with various colour rendering indexes (Ra82, Ra92 or Ra97 food LEDs) and a good colour consistency.
The variety of DEECOS accessories offers plenty of options for further fine-tuning. The user-friendly bayonet fixing ensures that accessories can be mounted rapidly without any tools. Changing interchangeable lenses or heat-resistant plastic rings for lateral glare control is becoming child's play. Electrical installers will be delighted with the easy to install plug and play functions of these multi-talented luminaires.
Thanks to the latest LED lighting technology the DEECOS range does not have any visible cooling ribs. The clear, modern and timeless design is turning the high-quality die-cast aluminium housing into an unobtrusive yet attractive accessory discreetly remaining in the background and reliably doing its job with a service life of at least 50,000 hours.
...And 3D from every angle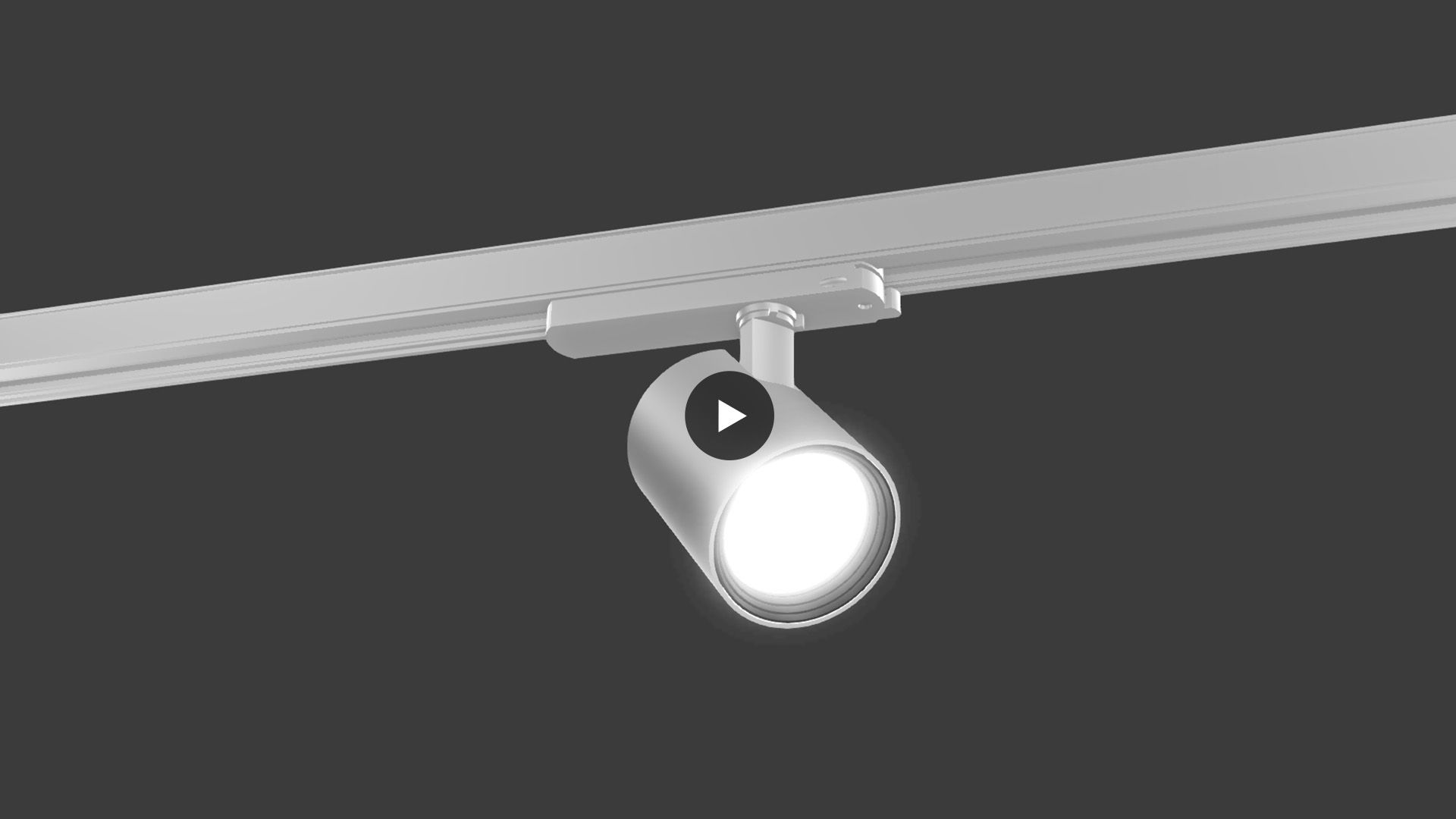 DEECOS in application
Architecture
Design-oriented: Cylindrical shape with no visible cooling fins.
Variable: MIRO-SILVER® reflectors for outstanding efficiency or polycarbonate lenses for the best uniformity of the light cone.
Long service life: High quality die-cast aluminium housing in three sizes.
Interchangeable: 8 interchangeable lenses with different beam angles.
Individual: Additional Superspot versions.
Lighting planning
Standard: Excellent light quality thanks to flicker-free light, homogeneous light distribution, glare limitation and light colour quality.
Anti-glare: Black plastic ring and recessed LED to prevent glare from the side.
Versatile: 7 different light colors with CRI >90 and special Food-LEDs available as standard.
True colours: CRI >90 for the most realistic possible perception of colours of surroundings, obects and people.
Advantageous: LED rated life 50000 h (L90/B10).
Optimum: Colour tolerance within 2-steps MacAdam (2 SDCM).
Installation
Flexible: Also suitable for wall mounting with circuit tracks.
Connected: Versions with Casambi smart+free Bluetooth® control system for wireless network.
Extensive: The following accessories can be mounted without use of tools: interchangeable lenses, decorative glasses, honeycomb louvre, clear and frosted diffusers, white interchangeable plastic ring.
Sustainable: Environmentally friendly and resource-saving due to replaceable components.