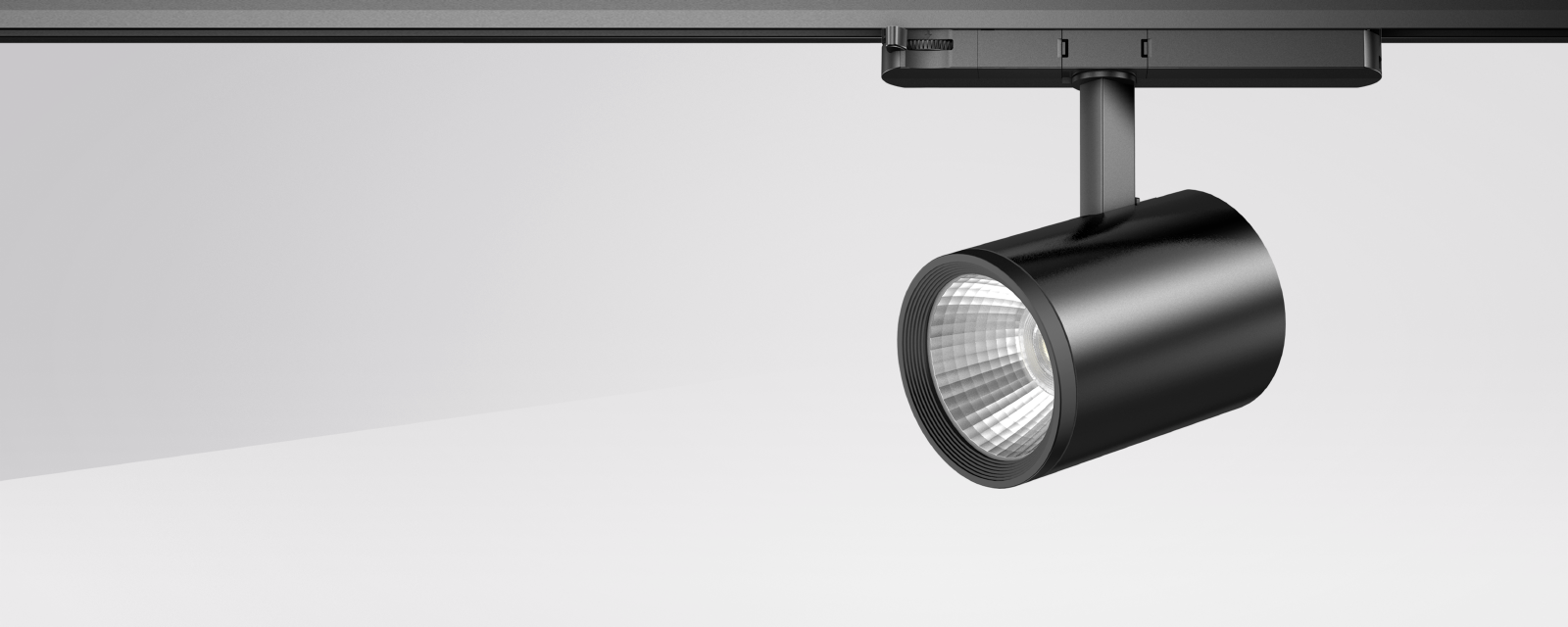 © RZB Lighting

Adjustable lens position by means of push mechanism to adjust the beam angle.
Flexible multi-talent
Modern, cylindrical, with no visible cooling fins – the CALIDO CLICKBEAM makes a good impression even at first sight.
Then, when you take a closer look at the surface-mounted LED projector, a unique feature immediately catches your eye: the special Click Beam lens. Offering different beam angles, its position can be adjusted in an instant with a push mechanism to obtain the best angle for the application, giving you enormous flexibility.
CALIDO CLICKBEAM can be rotated horizontally by 356° and swivelled vertically by 90° – and a multi-adapter means it is suitable for 3-circuit tracks. This makes the projector, with its housing made of powder-coated extruded aluminium profile, the perfect luminaire for shops, car dealerships, museums and galleries.
CALIDO in application
Architecture
Design-oriented: Cylindrical shape with no visible cooling fins.
Filigree: Mini version features particularly compact dimensions.
Anti-glare: Black front ring to prevent glare from the side.
Lighting planning
Homogenous: Hybrid optical system with lens and reflector for homogeneous light distribution.
Advantageous: Special polycarbonate lens suitable for different beam angles (medium, wide).
Optimum: Colour tolerance within 3-steps MacAdam (3 SDCM).
Installation
Flexible: Flexibility by Clickbeam.
Variable: Adjustable lens position by means of push mechanism to adjust the beam angle.
Straightforward: The following accessories can be mounted without use of tools: honeycomb louvre.
Find product
All prices are recommended retail prices and are subject to VAT. Trade sales only.
We are there for you and your project!
Do you have any questions about our products and services?