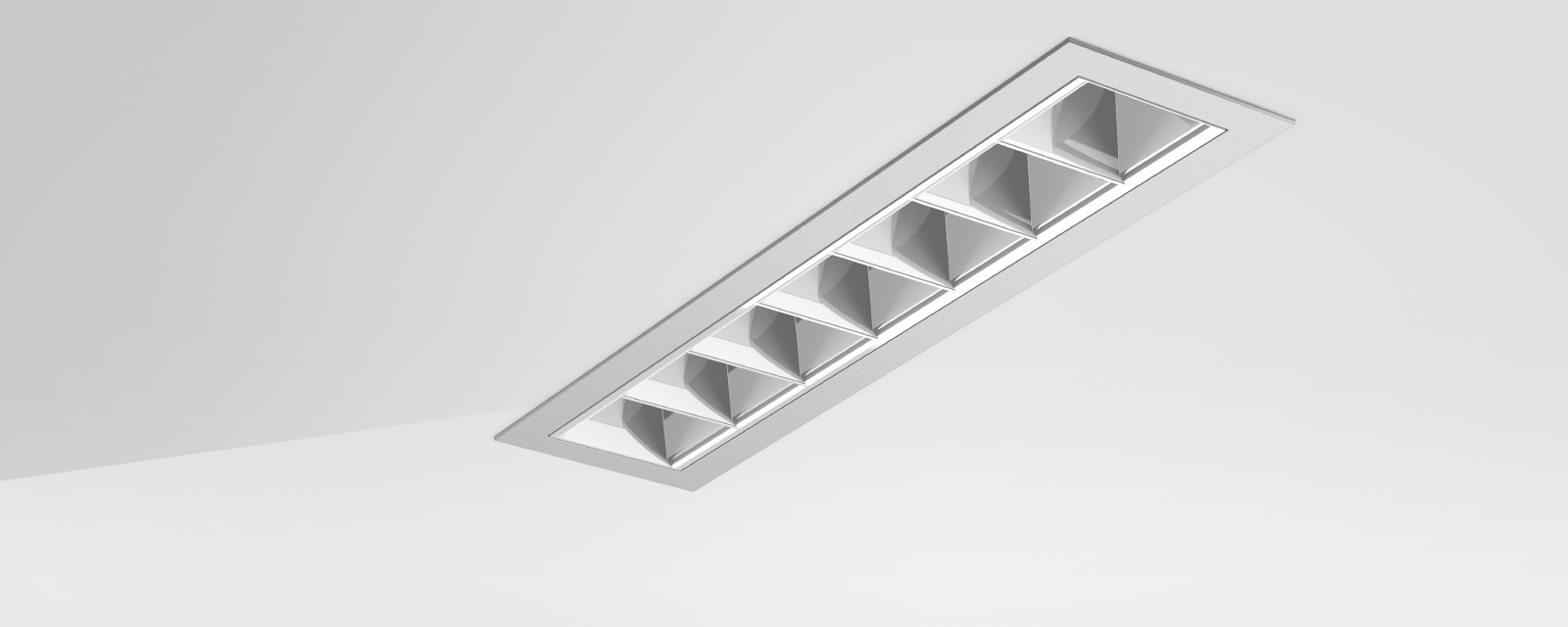 © RZB Lighting

Perfect for office areas (UGR ≤ 19) and environments with computer screens in accordance with EN 12464-1.

DALI is the classic light bus and is ideal for the simple and central light management

Light management system for wireless control of lighting by Bluetooth®.
Narrow-beamed recessed ceiling luminaire with Alea optical system.
Versatile, long-life, glare-free: the ALEA SPOT recessed ceiling luminaire is perfect for offices and computer workstations. And it can be installed in an instant without much effort thanks to the practical spring system.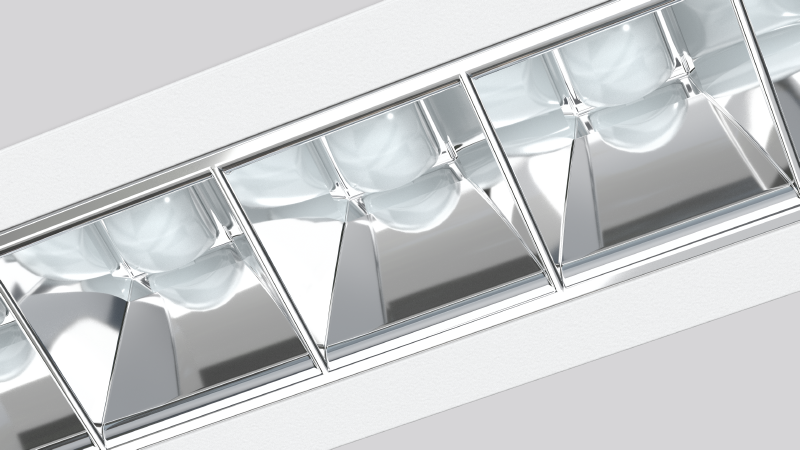 Alea optical system
A brilliant example of the power of innovation:
The Alea optical system in the Alea Spot combines square reflector elements with a linear structure.The integrated opal diffuser reduces direct glare, ensures excellent light quality and protects the highly efficient LEDs.
Advantages
Architecture
Versatile: 3 lengths, 3 colours.
Long service life: Diffuser made of non-yellowing plastic (PMMA).
Lighting planning
Anti-glare: Suitable for office areas and computer workstations.
Standard: Alea optical system with deep beam light characteristic.
Installation
Straightforward: Spring fastening system.
Connected: Versions with Casambi smart+free Bluetooth® control system for wireless network.