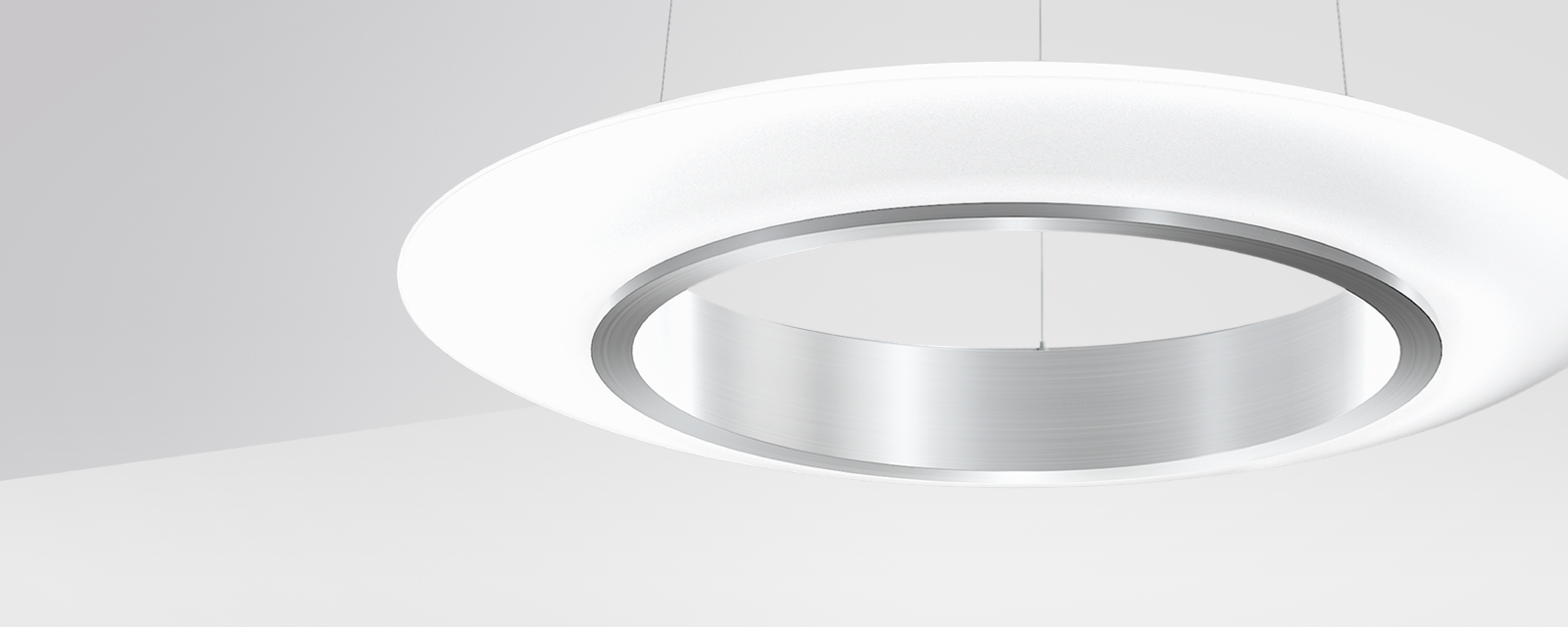 © RZB Lighting

The colour temperature can be adjusted infinitely from 2700K to 6500K.

Ideal for use as part of the Human Centric Lighting concept in connection with RZB light management systems.

DALI is the classic light bus and is ideal for the simple and central light management

Light management system for wireless control of lighting by Bluetooth®.

TouchDim offers simple, cost-effective and efficient light control without any additional control device. TouchDim means the device can be operated via standard buttons, whilst control is taken over by the DALI board / converter. Light and/or presence sensors can be integrated.

Individual, handcrafted production of the diffuser, which is made of mouth-blown three-layer glass. This means that the first layer consists of clear glass, the second of opal glass and the third again of clear glass.

Ring of Fire, ring of pleasure
The "ring of fire" is a volcano belt that surrounds the Pacific Ocean; it is an image of the incomparable forces of nature. A parallel? Definitely. Although this luminaire was exclusively created for the benefit of its users and is fed by the latest LED technology instead of lava – in terms of dimension, shape and power this RING OF FIRE seems amazingly similar to its natural counterpart.
The diffuser is made of superbly hand-blown, satin finished opal glass, while the supporting ring is made of anodized aluminium – thus maximizing the effect of the luminaire's glass and light. Its naturally soft, practically sensual and homogeneous light meets exacting architectural standards and is ideal for nursing homes and other healthcare facilities. Their DALI dimming function allows for the desired lighting for just about any space to be achieved. RING OF FIRE is an aesthetically pleasing and durable interior design element, which can be used in many different settings, as it is available in a wide range of variants and sizes. However, the most eye-catching model is undoubtedly the ring of fire with inserted Murano glass disk, which makes this fixture a real one of a kind element. Our RING OF FIRE is also available as a surface mount ceiling luminaire and as a wall luminaire, which, although it uses only half a ring, is by no means less attractive.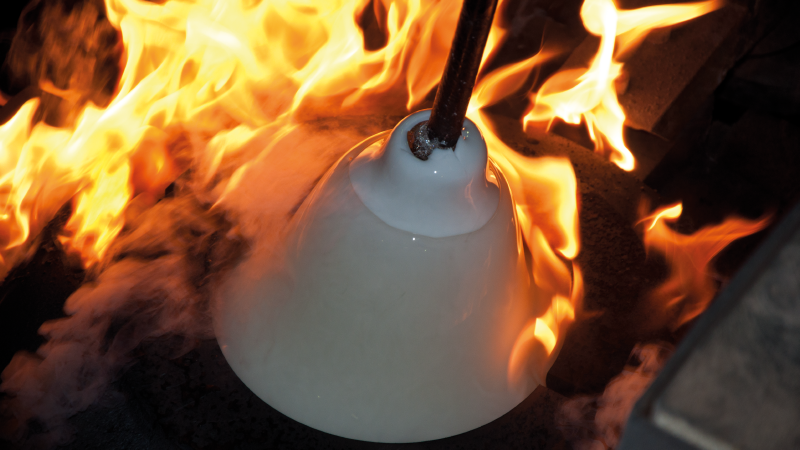 The ring is made of mouth-blown three-layer glass comprising a layer of opal glass sandwiched between layers of transparent glass. This structure protects the fragile opal glass from breakage.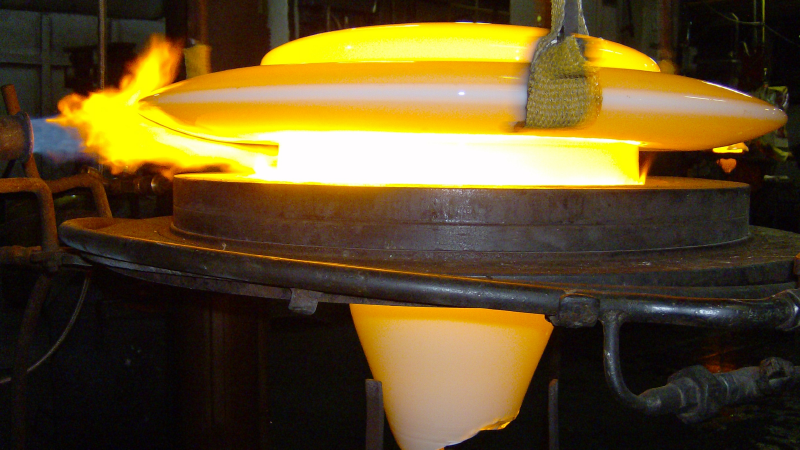 The glassblower then forms the gob (the 16 kg heavy molten glass) by blowing into the blowpipe and rotating it. This element is then blown further in a special ring mould.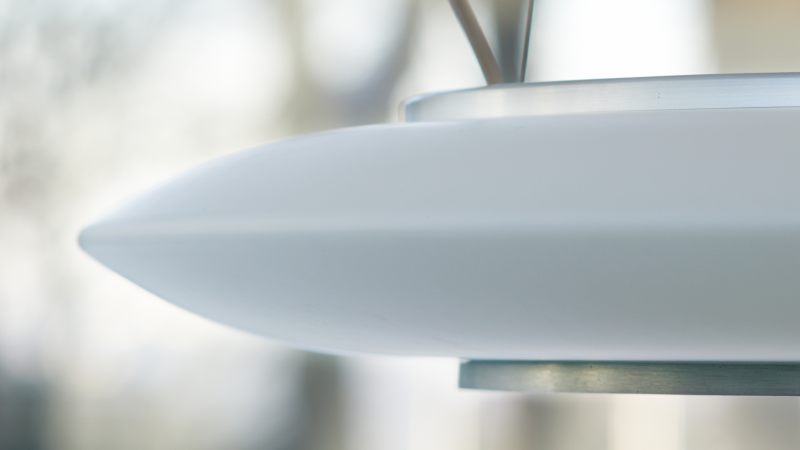 The ring is then finished in an etching bath, which deposits a matt surface on the outer transparent-glass layer. This underscores additionally the perceived value of the luminaire with regard to haptics and appearance.
Making of...
...And 3D from every angle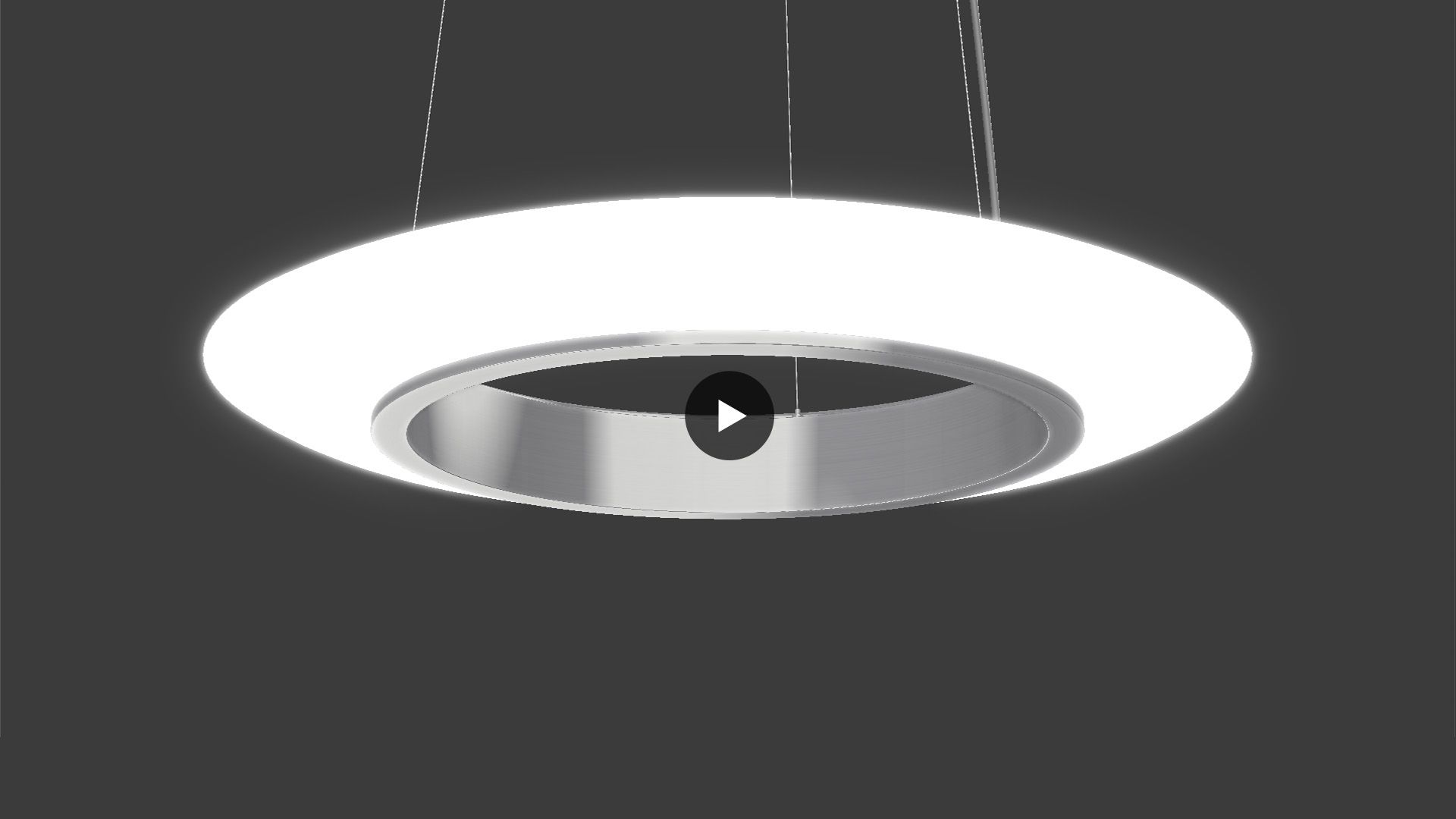 RING OF FIRE in application
Architecture
Expressive: An interior luminaire that is in a class of its own.
Sustainable: Mouth-blown 3-layer opal glass (Triplex glass) with satin finish.
Individual: Option of hand-finished FerroMurano glass.
Lighting planning
Standard: Provides a large amount of indirect light.
Dynamic: Tunable White versions are predestined for use in the context of Human Centric Lighting (HCL) in combination with RZB light management systems.
Uniform: Particularly homogeneous, soft and glare-free light.
Installation
Reduced: Versions with power supply through suspension cable.
Versatile: Pendant luminaires with optional disc.
Connected: Versions with Casambi smart+free Bluetooth® control system for wireless network.
Find product
All prices are recommended retail prices and are subject to VAT. Trade sales only.
We are there for you and your project!
Do you have any questions about our products and services?