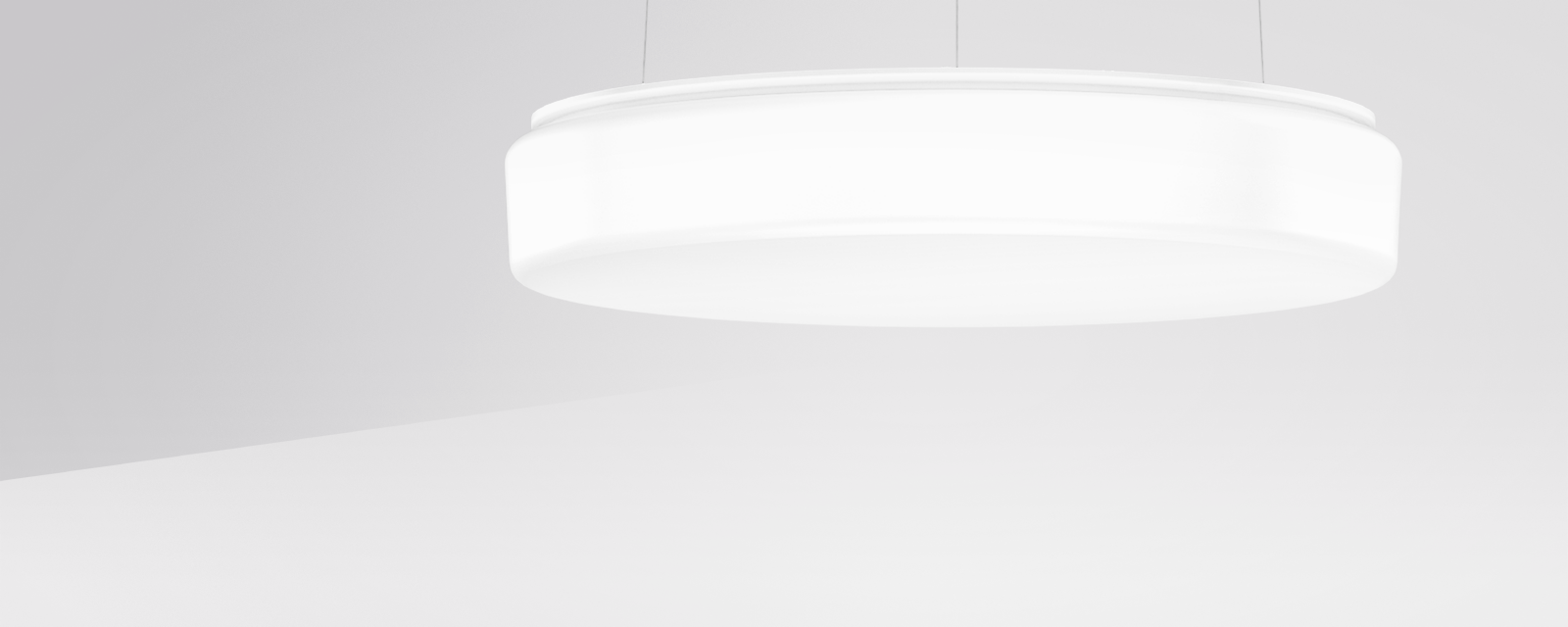 © RZB Lighting

DALI is the classic light bus and is ideal for the simple and central light management

TouchDim offers simple, cost-effective and efficient light control without any additional control device. TouchDim means the device can be operated via standard buttons, whilst control is taken over by the DALI board / converter. Light and/or presence sensors can be integrated.

Luminaires made of impact resistant polycarbonate

Protected against solid particles with a diameter ≥ 1.0 mm
Protected against access with a wire
No protection

IK10: Impact resistance 20 Joule
An emissary luminaire
Although the belief that the Earth is flat was disproved centuries ago, these magnificently luminous diffusers could make you doubt the Earth's roundness for a moment – but in any case open up a new world of ideas and enable us to see messages in the right light.
Illuminate, communicate and impress: the FLAT POLYMERO KREIS not only impresses with its uniform illumination and absence of glare, but its flat and plane surface also makes it ideal for personalization. Logo, image, color area and text can be applied by means of foil and turn the elegant surface luminaire into an expressive ambassador.
FLAT POLYMERO KREIS in application
Architecture
Versatile: 5 sizes, 3 types of installation, 2 diffusers.
Long service life: Diffuser made of non-yellowing PMMA or impact resistant PC.
Safe: Also available as an emergency luminaire in accordance with EN IEC 60598-2-22.
Individual: Individual design possible with foil print.
Lighting planning
Uniform: Homogeneous and smooth light distribution.
Dynamic: Versions with integrated movement sensor. Master/slave circuit possible.
Sustainable: Environmentally friendly and resource-saving due to replaceable components.
Installation
Easy installation: Quick and easy to install.
Straightforward: Patented fastening system for opening the luminaire(s) without tools.
Variable: Surface-mounted and suspended luminaires.
Standard: Suitable for through-wiring.