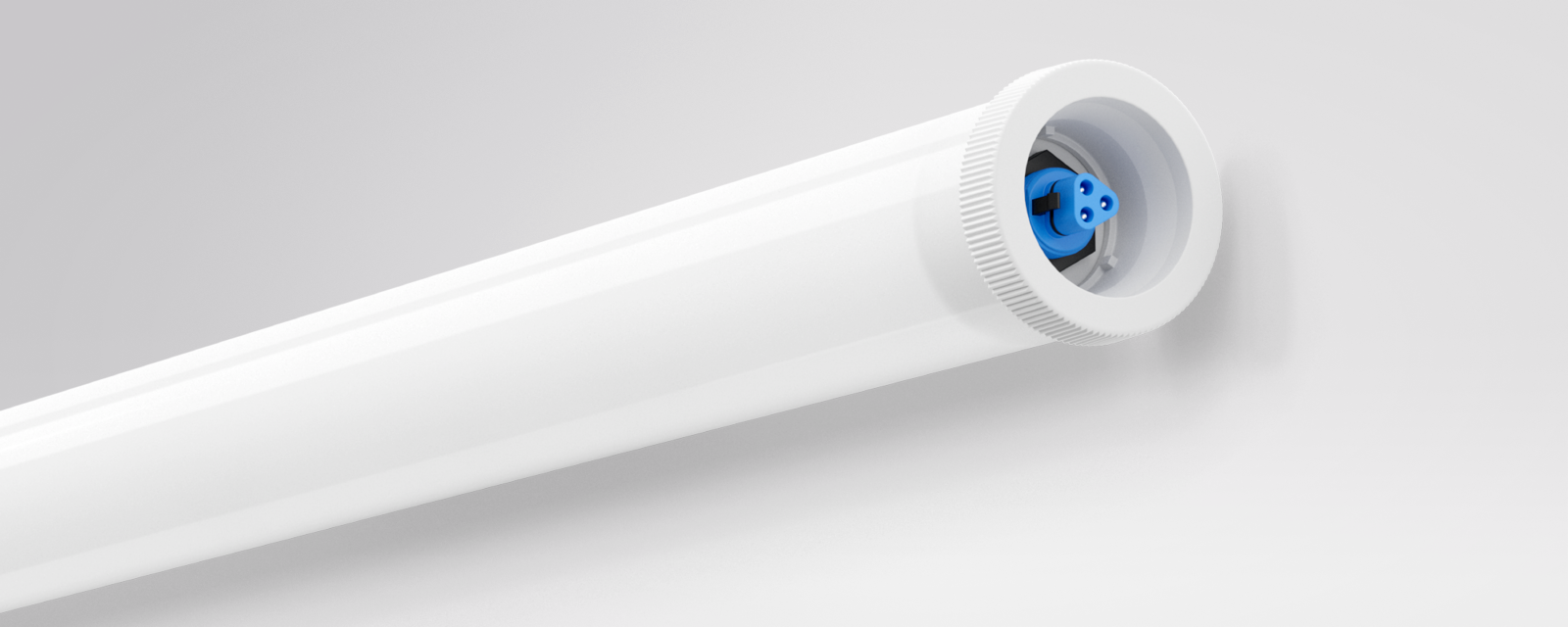 © RZB Lighting

DALI is the classic light bus and is ideal for the simple and central light management

Light management system for wireless control of lighting by Bluetooth®.

Luminaires made of impact resistant polycarbonate
Luminaire with limited surface temperature in accordance with EN 60598-2-24.

HACCP | Luminaires with this symbol are suitable for use in the food and beverage industry. For precise instructions on the use of our products in this context, please see the declaration of conformity, which you can find in the download area for the corresponding product under rzb-lighting.com.

Fast and easy installation

This symbol indicates that individual luminaires of a series are available as emergency luminaires and have been tested respectively

Dust-tight
Full protection against contact
Protection against temporary immersion

IK08: Impact resistance 5 Joule
A rounded affair
PLANOX TUBE stands for high-quality replaceable components, quick and easy installation as well as adjustable beam angle. The attractive weatherproof LED luminaire with a round housing for wall, ceiling and pendant mounting is ideally suited to both industrial and architectural environments.
With a twinkle in its eye the PLANOX TUBE FARM could be described as the "Wild West version" of our well-known weatherproof luminaire. Its ammonia and dust resistant PMMA housing makes it almost indestructible and thus an unreserved and DLG-tested recommendation for permanent use in stables.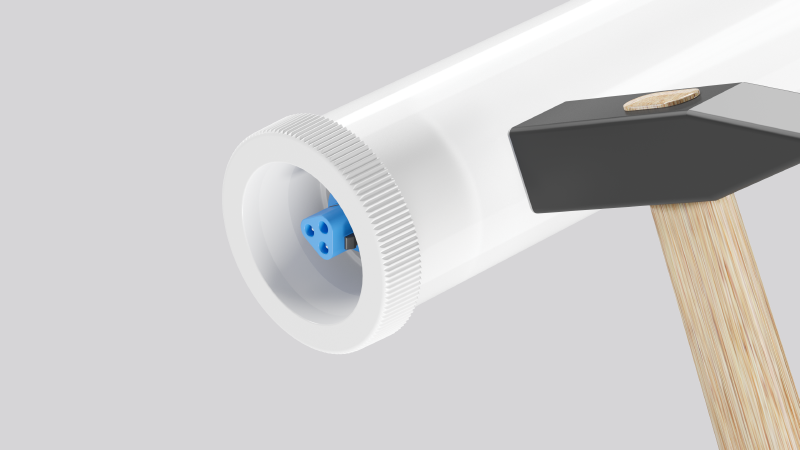 I can withstand quite a lot
The diffuser and end caps made of impact-resistant plastic make the luminaire a genuine all-rounder in tough environments. With protective class IP67 and impact resistance IK08 it is perfectly equipped to cope with extreme conditions.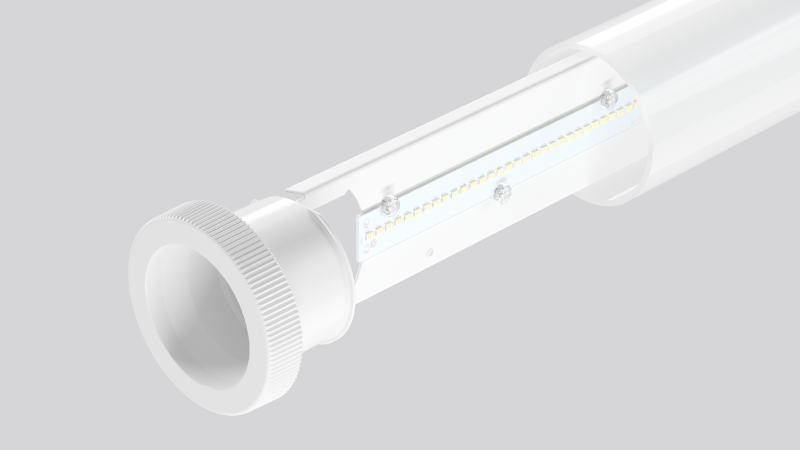 Disposable? Not with me!
Thanks to the removable and replaceable rack with LED board and driver, every component of the luminaire can be changed or replaced individually. It is not only easy on the budget, but also on our environment and resources.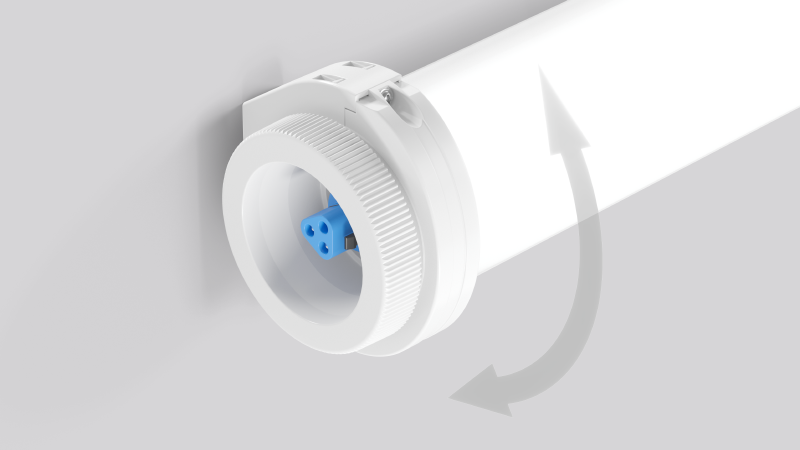 I shine light wherever you want
The beam angle can easily be changed and adusted at any time by simply turning the luminaire within the retaining clips.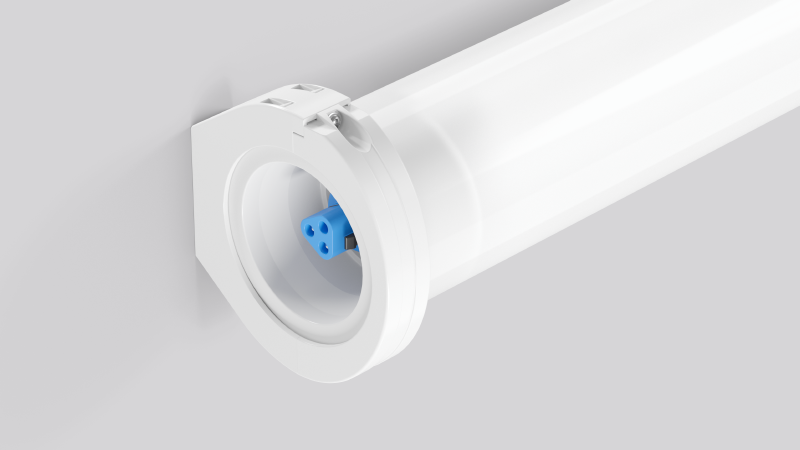 I stay where I am
The specially developed retaining brackets can also be used at any time for anti-theft protection. So the luminaire will remain securely in its place.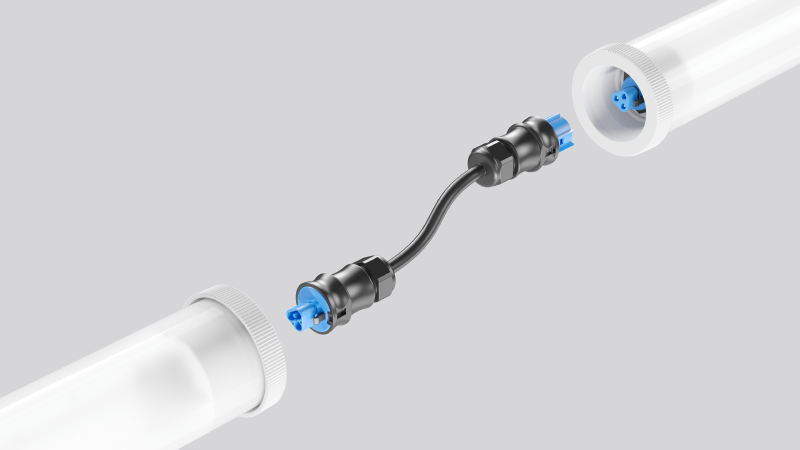 One after another
With the variants with pre-installed RST® CLASSIC plug/socket through-wiring, more than one luminaire can be combined and connected quickly and easily. Simply plug in and done!
Experience PLANOX TUBE in action...
PLANOX TUBE in application
Architecture
Robust: IP67 / IK08 - High types of protection for tough requirements.
Combinable: Also available as an emergency luminaire in accordance with EN IEC 60598-2-22.
Sustainable: Environmentally friendly and resource-saving due to replaceable components. Not a disposable luminaire.
Tested: Qualified for use in the food and drink industry.
Safe: Luminaire with limited surface temperature in accordance with EN 60598-2-24.
Versatile: Ammonia-resistant version DLG approved.
Lighting planning
Powerful: High luminous flux up to 10000 lm.
Efficient: Good luminous efficacy of up to 162 lm/W.
Long service life: Extended rated LED rated 72000 h (L80).
Flexible: Selectable direction of light output by turning the luminaire in the retaining clips.
Dynamic: Versions with motion detector.
Reliable planning: Suitable for lighting in public car parks and public off-street parking spaces according to DIN 67528.
Installation
Easy installation: No need to open the luminaire for electrical connection thanks to Plug & Play connection system Wieland RST® CLASSIC.
Standard: Versions with through wiring.
Versatile: Surface and pendant mounting.
Flexible: Variable installation thanks to customisable positioning of retaining clips along the length of the luminaire.
Connected: Versions with Casambi smart+free Bluetooth® control system for wireless network.
Find product
All prices are recommended retail prices and are subject to VAT. Trade sales only.
We are there for you and your project!
Do you have any questions about our products and services?