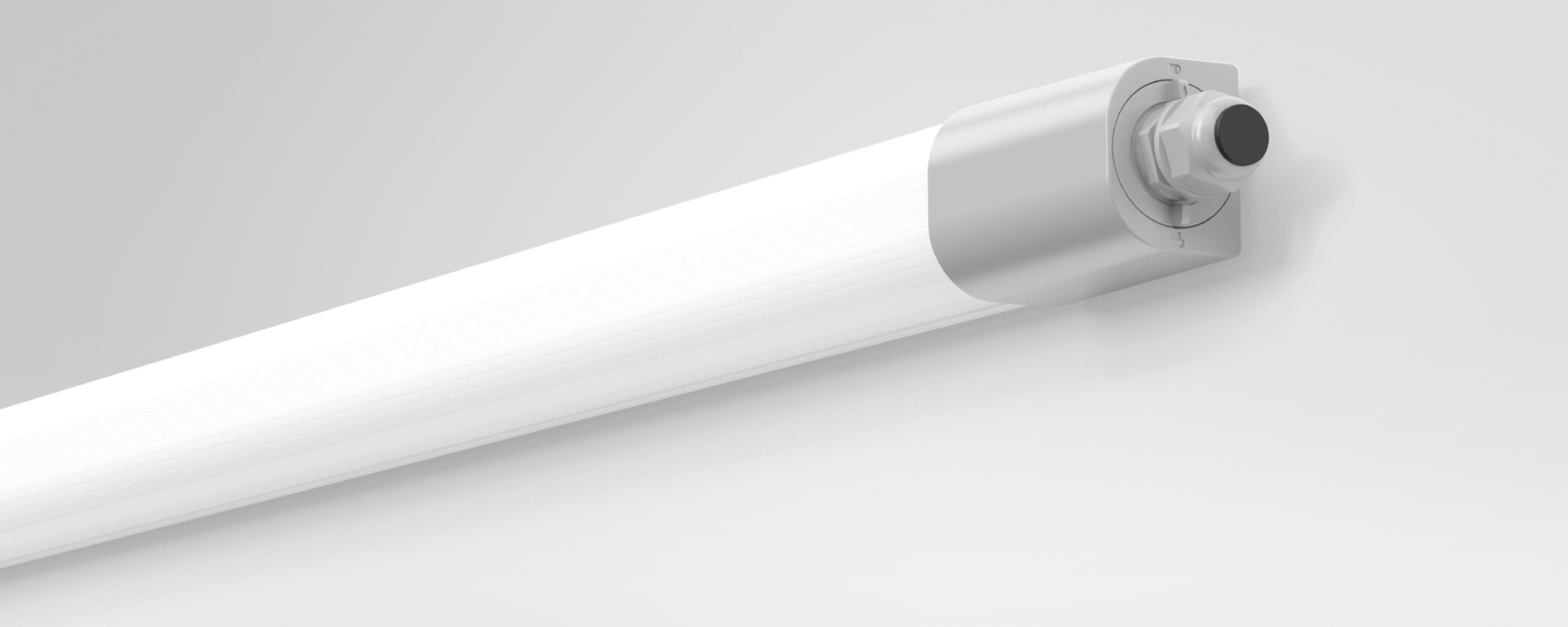 © RZB Lighting

MultiLumen: Luminous flux adjustable in different steps
Luminaire with limited surface temperature in accordance with EN 60598-2-24.

Certified by DLG. This luminaire is resistant to ammonia and is suitable for high pressure cleaning with a min. distance of 5 cm.

HACCP | Luminaires with this symbol are suitable for use in the food and beverage industry. For precise instructions on the use of our products in this context, please see the declaration of conformity, which you can find in the download area for the corresponding product under rzb-lighting.com.

Dust-tight
Full protection against contact
Protected against powerful jets of water

IK07: Impact resistance 2 Joule
Yes. Different from the rest...
Even more energy efficient, even more durable and even smarter: After the latest technical relaunch, PLANOX ECO is once again justifiably being referred to as the "most innovative moisture-proof luminaire of its kind". The best of all the clever improvements now is undoubtedly the MultiLumen function – the combination of several wattage levels in one single luminaire body: there could hardly be a more appropriate and more efficient solution.
The "Farm" version of the PLANOX Eco has also been designed down to the smallest detail for installation-friendly, low-maintenance and high-performance use in harsh environments. At the same time, it is suitable as a highly economical lighting solution for production facilities with high levels of dust and ammonia – complete with German Agricultural Society (DLG) approval.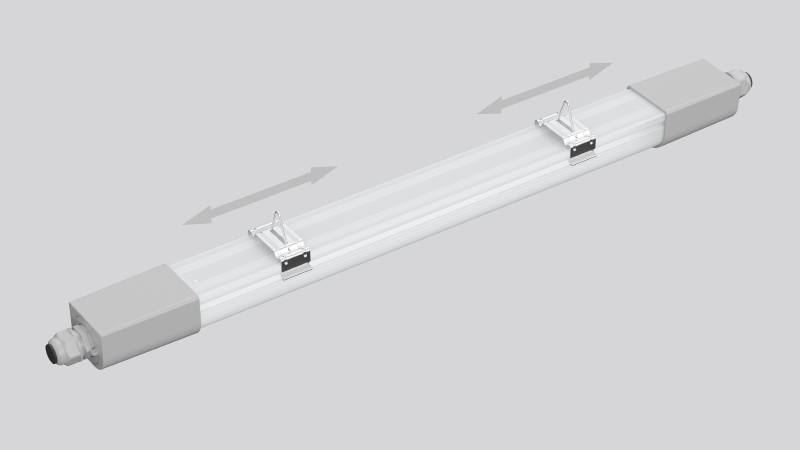 Quick and easy
Cable entry via a cable gland at both ends allows for an extremely easy handling of the luminaire, as do the sliding stainless steel brackets, which allow to again use existing drill holes. As a result, it really does not take much time at all to install these luminaires, may it be in a new build or change from "old to new".
Thanks to the standard through-wiring, several luminaires can be quickly and conveniently interconnected.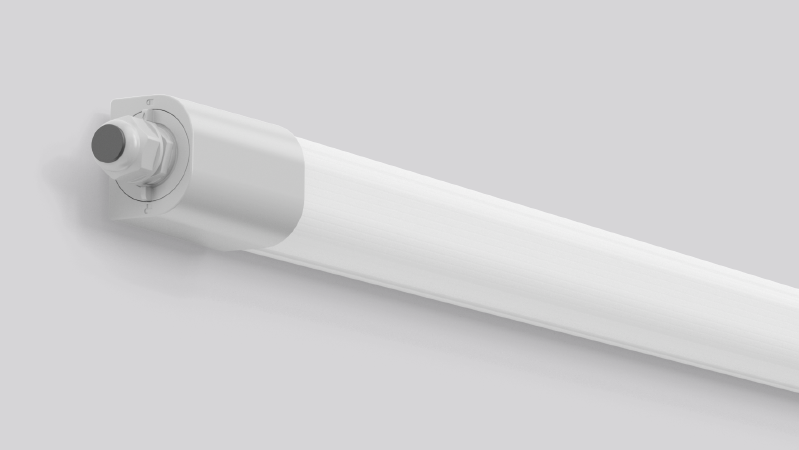 Durable most certainly
Whether humidity, extreme temperatures, dust, salts, acids or vapours, these exceptionally high strains are no problem for the ammonia-resistant "FARM" version. These version was specially developed for exceptionally high requirements. Confirmed by the DLG test mark, this makes it a reliable recommendation for permanent use in barns with livestock and in agricultural side areas.
Experience PLANOX ECO in action...
PLANOX ECO in application
Architecture
Protected: IP66 - High type of protection for tough requirements.
Robust: IK08 - Versions with diffuser made of shockproof polycarbonate.
Versatile: Ammonia-resistant version DLG approved.
Tested: Qualified for use in the food and drink industry.
Safe: Luminaire with limited surface temperature in accordance with EN 60598-2-24.
Combinable: Also available as an emergency luminaire in accordance with EN IEC 60598-2-22.
Lighting planning
Powerful: High luminous flux up to 9000 lm.
Efficient: Luminous efficacy up to 157 lm/W.
Variable: MultiLumen - several steps adjustable luminous flux.
Uniform: The diffuser with inner prisms guarantees homogenous light distribution.
Dynamic: Versions with infrared movement sensor.
Reliable planning: Suitable for lighting in public car parks and public off-street parking spaces according to DIN 67528.
Installation
Easy installation: Tool-free opening and closing with twist lock.
Standard: Through-wiring for additional luminaires.
Versatile: Surface and pendant mounting.
Flexible: Sliding mounting brackets. Ideal for luminaire replacement.
Integrated: Cable entries at both ends.
Find product
All prices are recommended retail prices and are subject to VAT. Trade sales only.
We are there for you and your project!
Do you have any questions about our products and services?