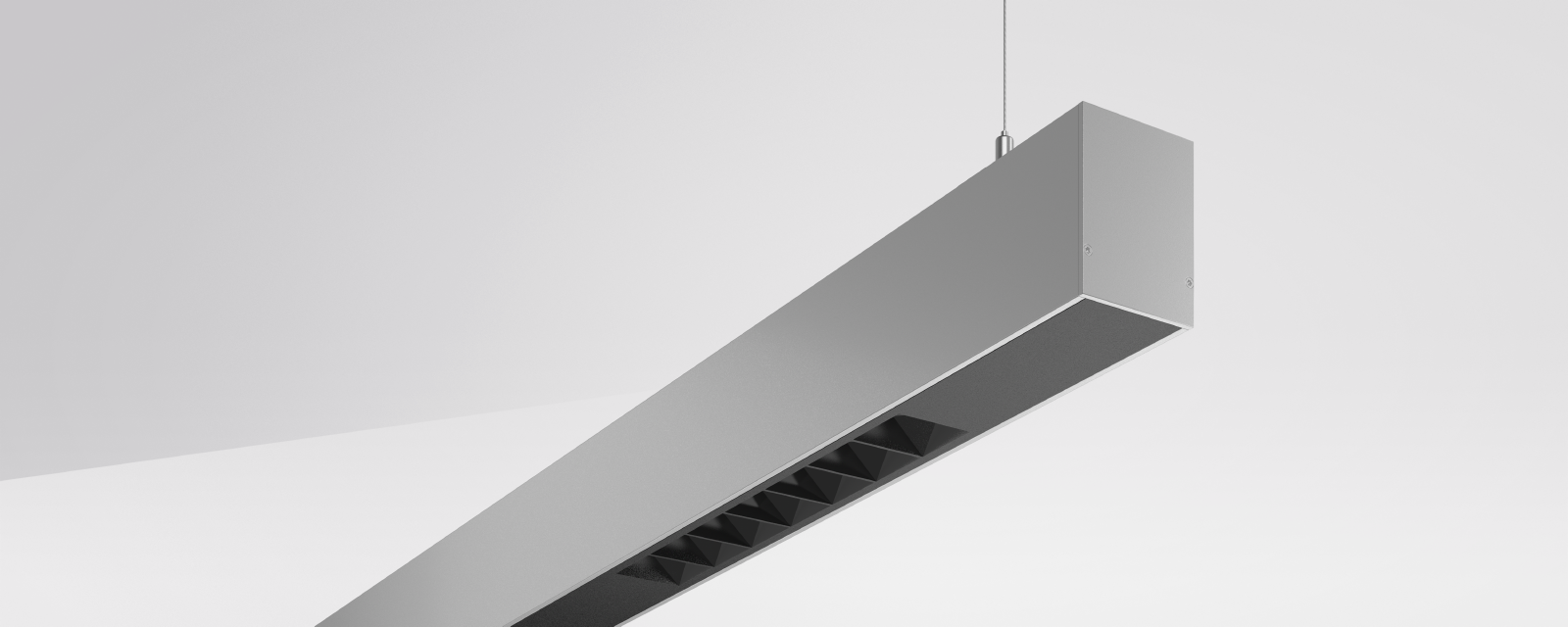 © RZB Lighting

Particularly suitable for the requirements of treatment rooms in healthcare facilities, in accordance with EN 12464 (UGR ≤19, CRI >90).

DALI is the classic light bus and is ideal for the simple and central light management

Fast and easy installation

Environmentally friendly and resource-saving due to replaceable components.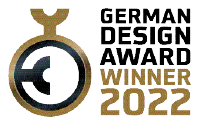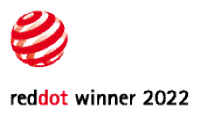 New guiding principle in aesthetics and quality of light
Powerful and mellow light that is amazingly glare-free and almost "invisible"..? What sounds like magic is actually pure expertise for this ultra-elegant linear system seizes the trend towards concealed light units with its sophisticated liaison between technology and design.
At the technical heart of the luminaires is the LED light unit with MRS technology, MiniReflector System with prismatic glare-suppressing frames, which was developed in house. Thanks to a choice of light distribution, lumen packages and light colours, LESS IS MORE BEAMLINE becomes a configurable lighting tool with a great deal of flexibility while its markedly unpretentious and slim aluminium body makes it a valuable style element. This creates an exemplary combination of charm and usefulness, which can have an impact on the atmosphere of the whole space. An eye-catcher with a lasting effect in terms of aesthetics and quality of light - whether as a homogeneous, endless line, a suspended solitaire or even in the extremely slender BEAMLINE SLIM recessed and track variants.
Speaking of eye-catching: the purist design of the conspicuously inconspicuous might seem familiar… LESS IS MORE BEAMLINE was developed on the basis of our bestseller LESS IS MORE 50 and its name pays homage to this. Incidentally, the configuration and planning of the luminaires can proceed with refreshing simplicity: with LOUI, our exceptionally user-friendly configurator.
Experience LESS IS MORE BEAMLINE in action...
...And 3D from every angle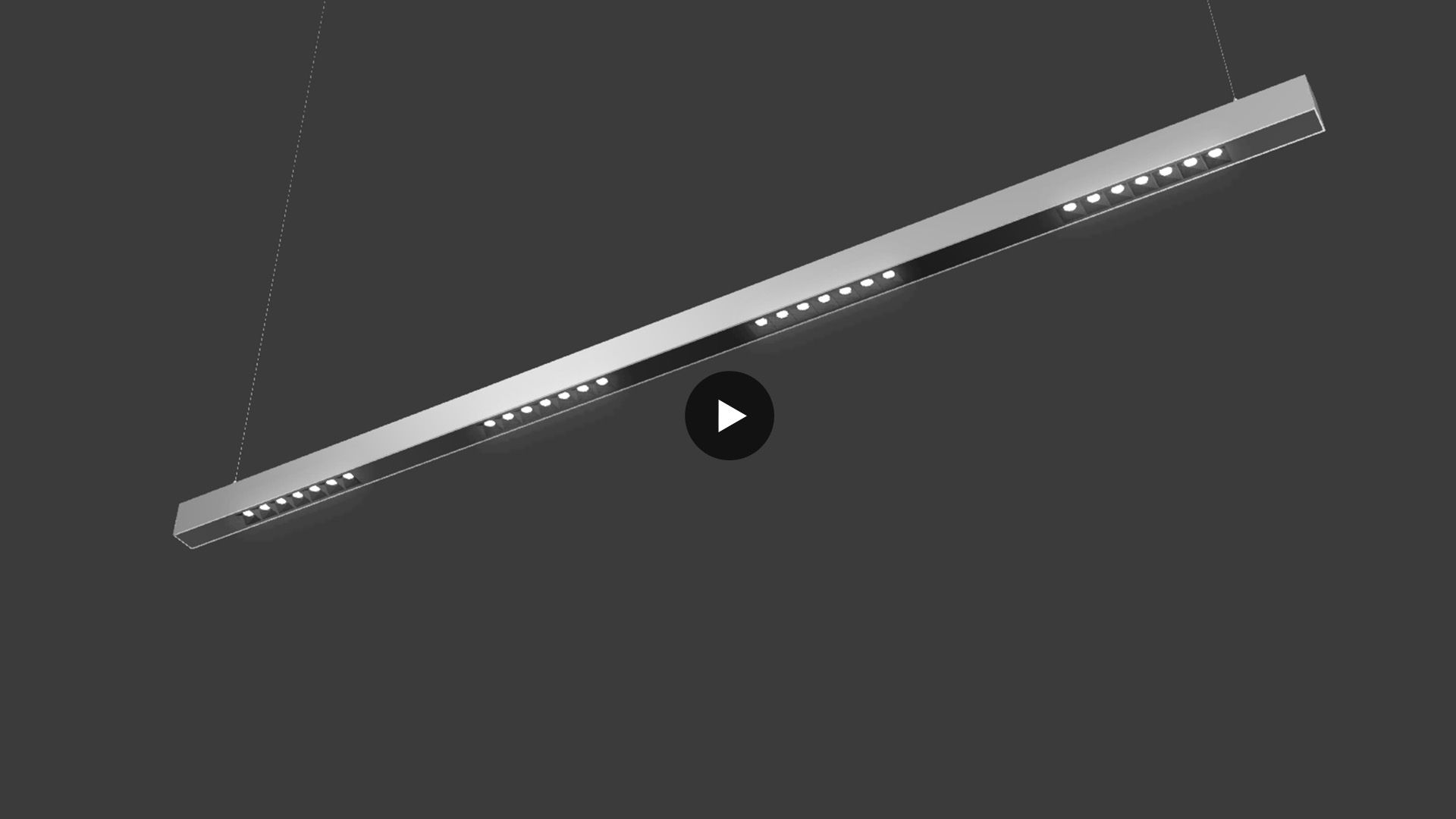 LESS IS MORE BEAMLINE in application
Architecture
Design-oriented: Light perfectly integrated into the architectural environment.
Versatile: Three light distribution options (narrow, medium-wide and wide beam) for maximum flexibility in use.
Straightforward: MRS technology for pleasant, glare-free lighting (UGR <10).
Lighting planning
Anti-glare: MRS technology for pleasant, glare-free lighting (UGR <10).
True colours: CRI >90 for the most realistic possible perception of colours of surroundings, obects and people.
Reliable planning: Straightforward system planning with the LOUI Configurator.
Installation
Easy installation: Very easy installation thanks to plug & play connection.
Flexible: Built-in, surface-mounted and suspended luminaires.
Sustainable: Replaceable components.