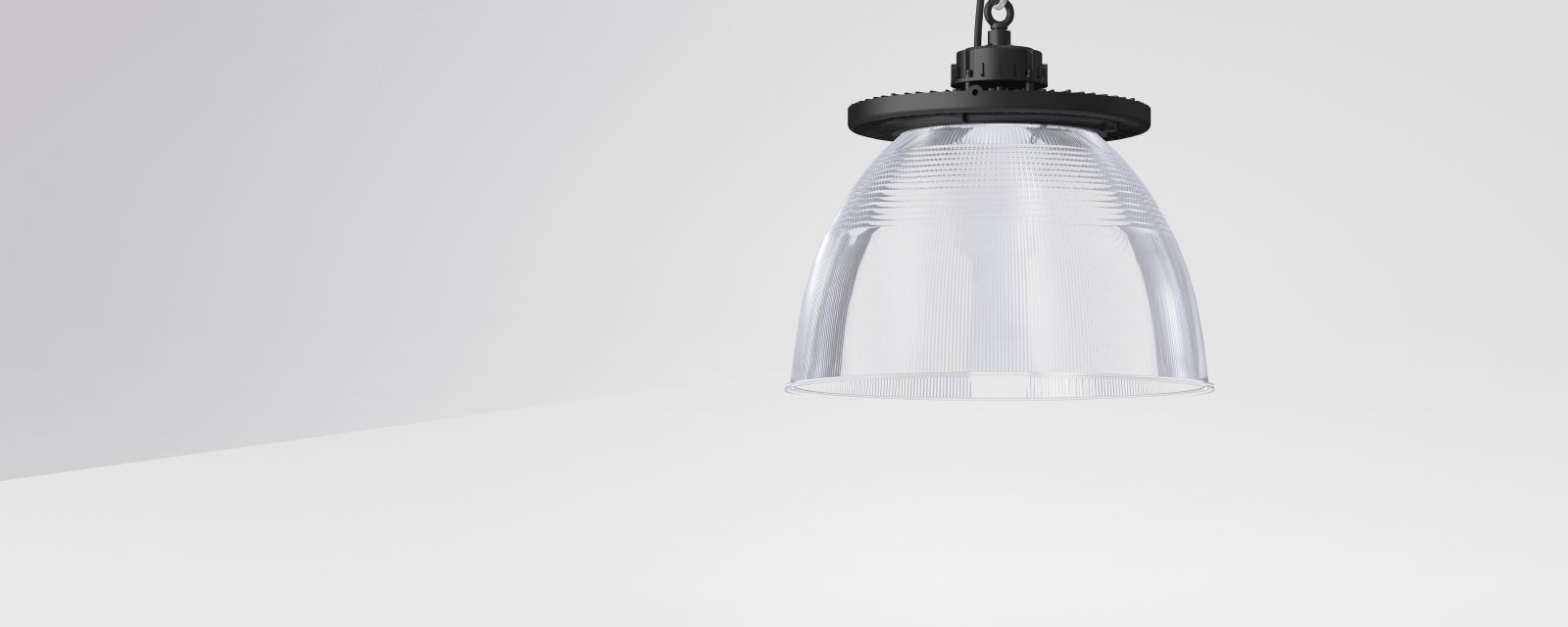 © RZB Lighting

DALI is the classic light bus and is ideal for the simple and central light management
Luminaire with limited surface temperature in accordance with EN 60598-2-24.

HACCP | Luminaires with this symbol are suitable for use in the food and beverage industry. For precise instructions on the use of our products in this context, please see the declaration of conformity, which you can find in the download area for the corresponding product under rzb-lighting.com.

Dust-tight
Full protection against contact
Protection against jets of water (nozzle) from any angle
Revolutionary.
Considering resource efficiency and versatility are now among our key objectives, the RZB INDUSTRIAL HALL downlight must surely be seen as a revolutionary. The LED hall luminaire comes at an attractive price and in a fashionable industrial design, as well as scoring points with its high IP 65 protection class, robust housing made of die-cast aluminium and single-pane toughened glass cover. Its limited surface temperature makes INDUSTRIAL HALL particularly suitable for workshops where dust or fibres can create a fire risk.
Good news for fitters - simple installation thanks to 1-point suspension and keyhole mounting makes the assembly process quicker and easier.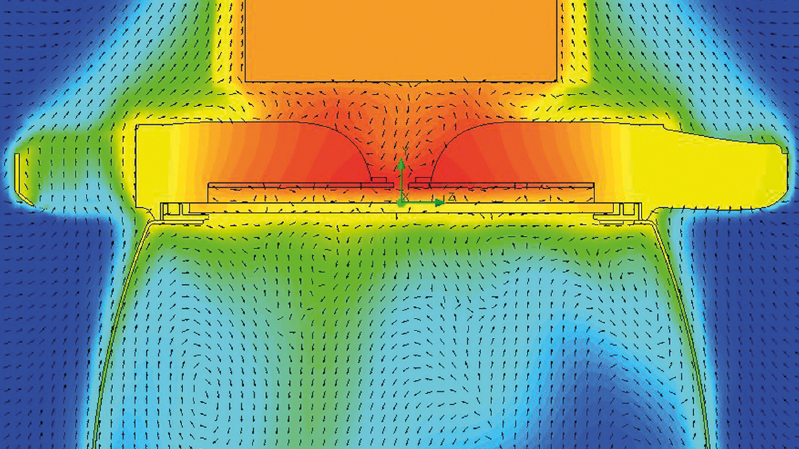 Airflows prevent dust deposits and ensure optimum thermomanagement.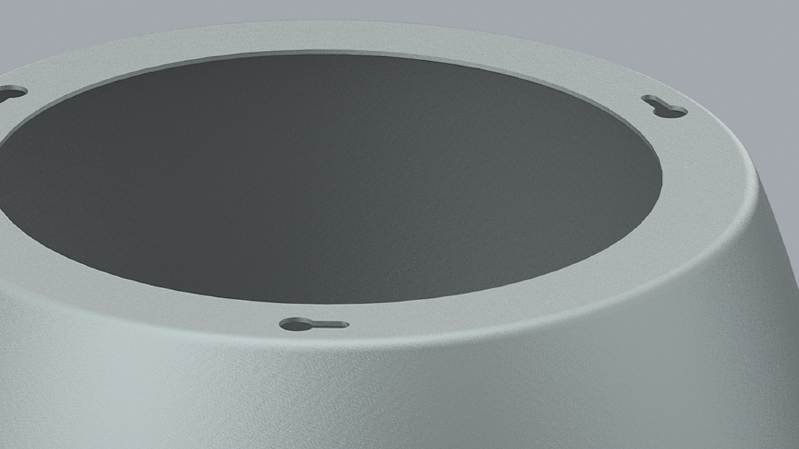 Luminaire prepared as standard for holding mounting bracket, reflector and refractor. Fast and easy installation through keyhole mounting.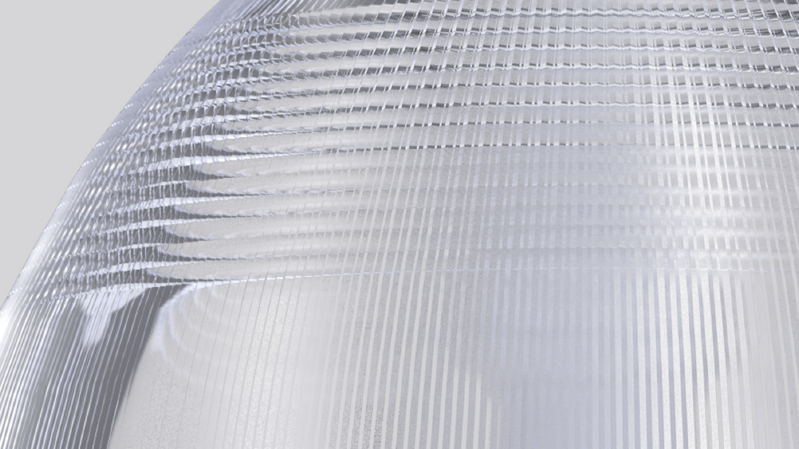 Refractor: transparent plastic (PMMA), prismatic on the outside for additional ceiling illumination (approx. 6 % indirect light) and harmonious distribution of brightness in the room. Brilliant and elegant light distribution. Excellent luminaire operating efficiency level.
INDUSTRIAL HALL in application
Architecture
Robust: Compact and flat Highbay.
Protected: Non-reflecting, toughened safety glass.
Safe: Luminaire with limited surface temperature in accordance with EN 60598-2-24.
Lighting planning
Reliable planning: Optionally free-radiating, with aluminum reflector or with plastic refractor.
Tested: Qualified for use in the food and drink industry.
Versatile: High Temperature version for high ambient temperatures.
Installation
Easy installation: Easy to install thanks to 1-point suspension.
Variable: Surface and pendant mounting.
Flexible: Glare limitation through accessories with reflectors (UGR ≤ 22) and refractors (UGR ≤ 19 up to 25).
Find product
All prices are recommended retail prices and are subject to VAT. Trade sales only.
We are there for you and your project!
Do you have any questions about our products and services?