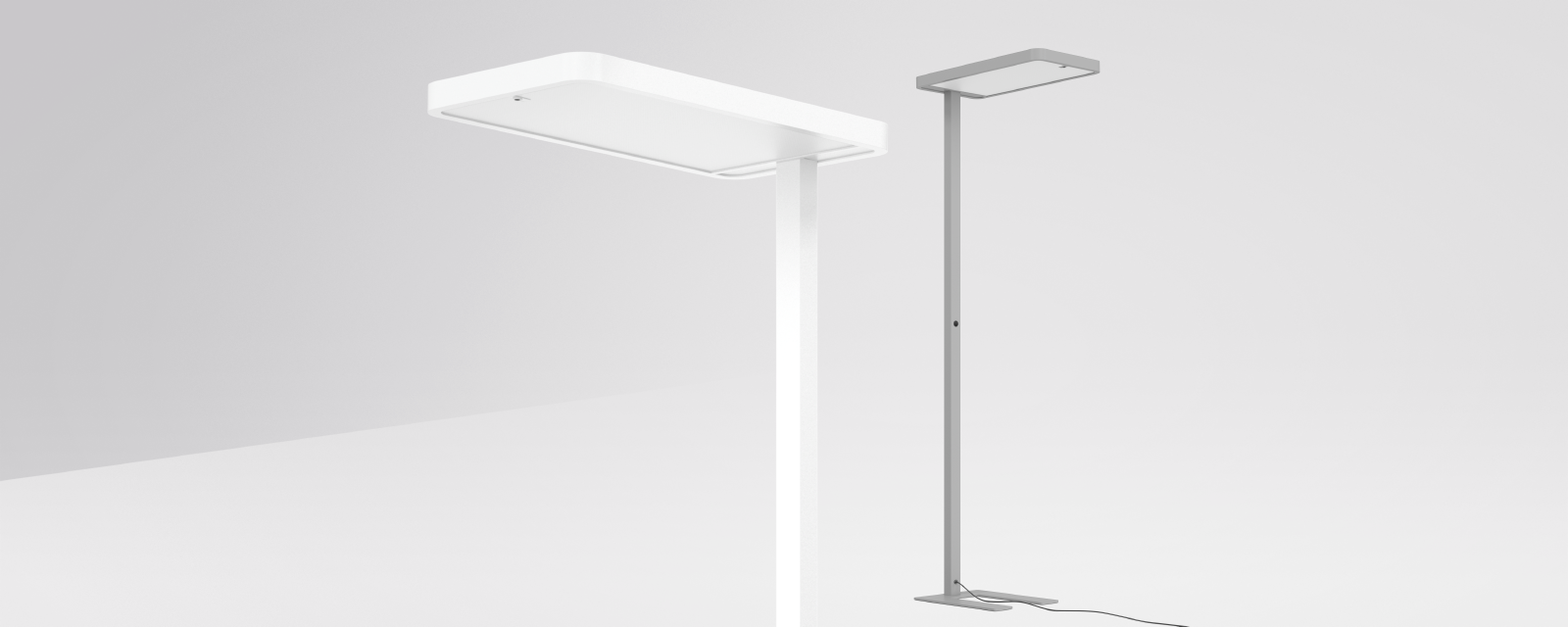 © RZB Lighting

Perfect for office areas (UGR ≤ 19) and environments with computer screens in accordance with EN 12464-1.

TouchDim offers simple, cost-effective and efficient light control without any additional control device. TouchDim means the device can be operated via standard buttons, whilst control is taken over by the DALI board / converter. Light and/or presence sensors can be integrated.

Luminaires with presence and daylight sensor
Flexible office lighting without the bells and whistles
Its minimalistic design, outstanding lumen package and a literally budget-optimised price makes the NAVONA LED free-standing luminaire a real overachiever. These nonchalant, mobile office luminaires are just fine without all the gimmicks, while still meeting all standards regarding office lighting compatibility with computer screens.
NAVONA is suitable for both single and double workplaces thanks to its design. The glare-free light control is made possible by non-yellowing plastic diffusers and at a full 80 percent indirectly over the ceiling. The rocker switch integrated into the slim aluminium column is used for switching on/off, dimming and saving brightness levels.
As a compact powerhouse with intelligent presence control and brightness sensors, NAVONA meets all requirements for an energy-efficient, flexible and modern office lighting solution.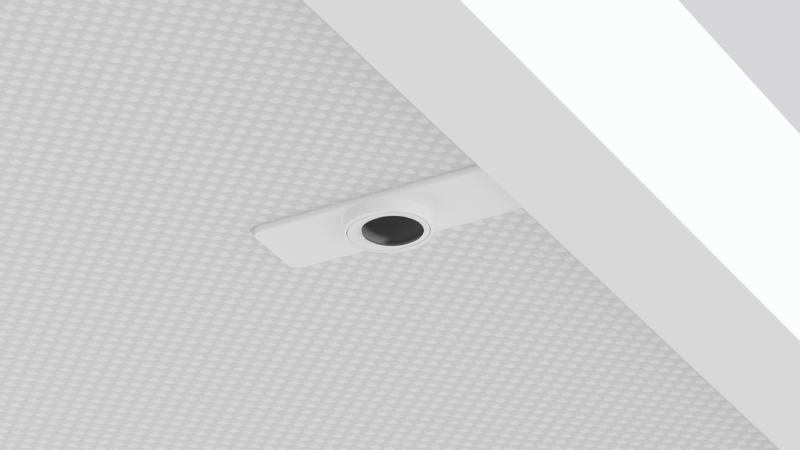 I will never leave you sitting in the dark
Intelligent presence control and daylight sensor.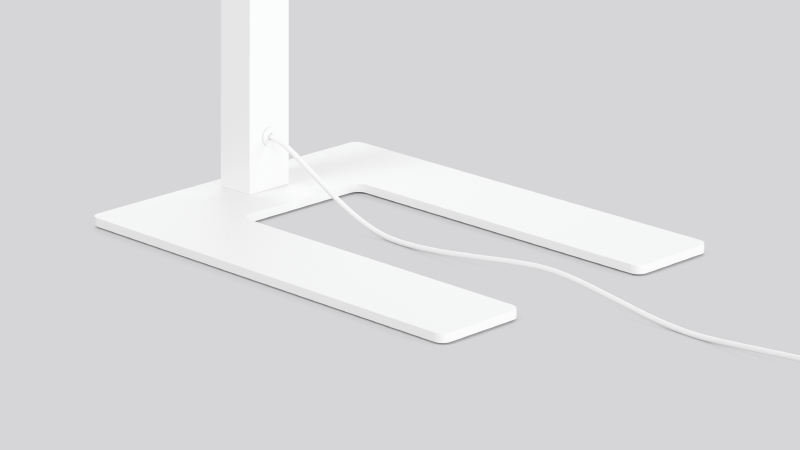 Down to earth
Flat steel base plate for high stability and space-saving positioning with office furniture. With wide opening in the base plate especially for double workplaces. Cable route in front to facilitate the connection and to avoid trip hazard.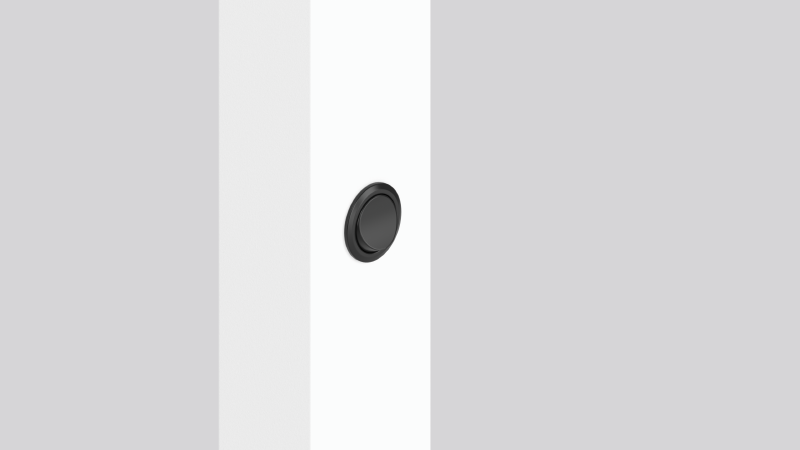 Easy to operate
Touch-Dim handling with ergonomic push button.
NAVONA in application
Architecture
Functional: Highly efficient LED free-standing luminaire for single and double workplaces.
Long service life: Lightguide and diffuser made of non-yellowing PMMA with fine microprismatic.
Lighting planning
Anti-glare: Suitable for office areas and computer workstations.
Homogenous: Provides a large amount of indirect light.
Efficient: With intelligent presence control and brightness sensors.
Installation
Straightforward: Quick commissioning. Plug in and ready.
Easy installation: Pre-assembled components. Luminaire head, luminaire tube, base plate quickly assembled in a few steps.
Advantageous: With wide opening in the base plate especially for double workplaces.
Find product
All prices are recommended retail prices and are subject to VAT. Trade sales only.
We are there for you and your project!
Do you have any questions about our products and services?