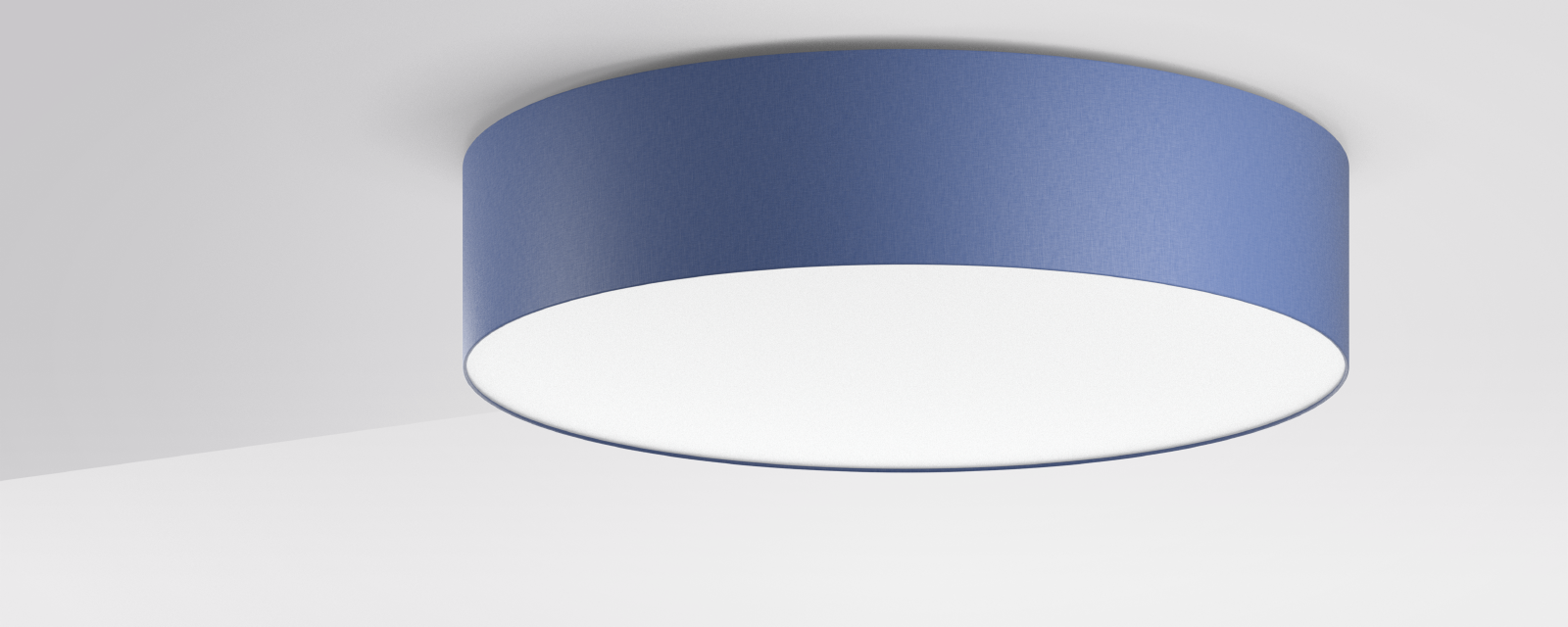 © RZB Lighting

DALI is the classic light bus and is ideal for the simple and central light management
Wanted: Lady of the Lampshade!
Warm light, soft shadows, rich colours and unparalleled presence - FLATLINER is a decorative luminaire with enormous design potential, making a statement for and in every room. Its versatility is just as exceptional as the chintz-covered gem itself, is based on a clever modular design and allows future ladies of the lamp to play with limitless colour and light, contrast and harmonies.
FLATLINER in application
Architecture
Decorative fabric lampshade luminaire for room design.
More than 50 different standard colours to choose for the fabric lampshade.
Lighting planning
Material of fabric lampshade chintz or optionally also flame retardant fabric in compliance with B1.
Homogeneous and smooth light distribution.
Installation
Ceiling or pendant mounting.
Fabric lampshades can be fitted to the basic luminaire without tools.
Find product
All prices are recommended retail prices and are subject to VAT. Trade sales only.
We are there for you and your project!
Do you have any questions about our products and services?