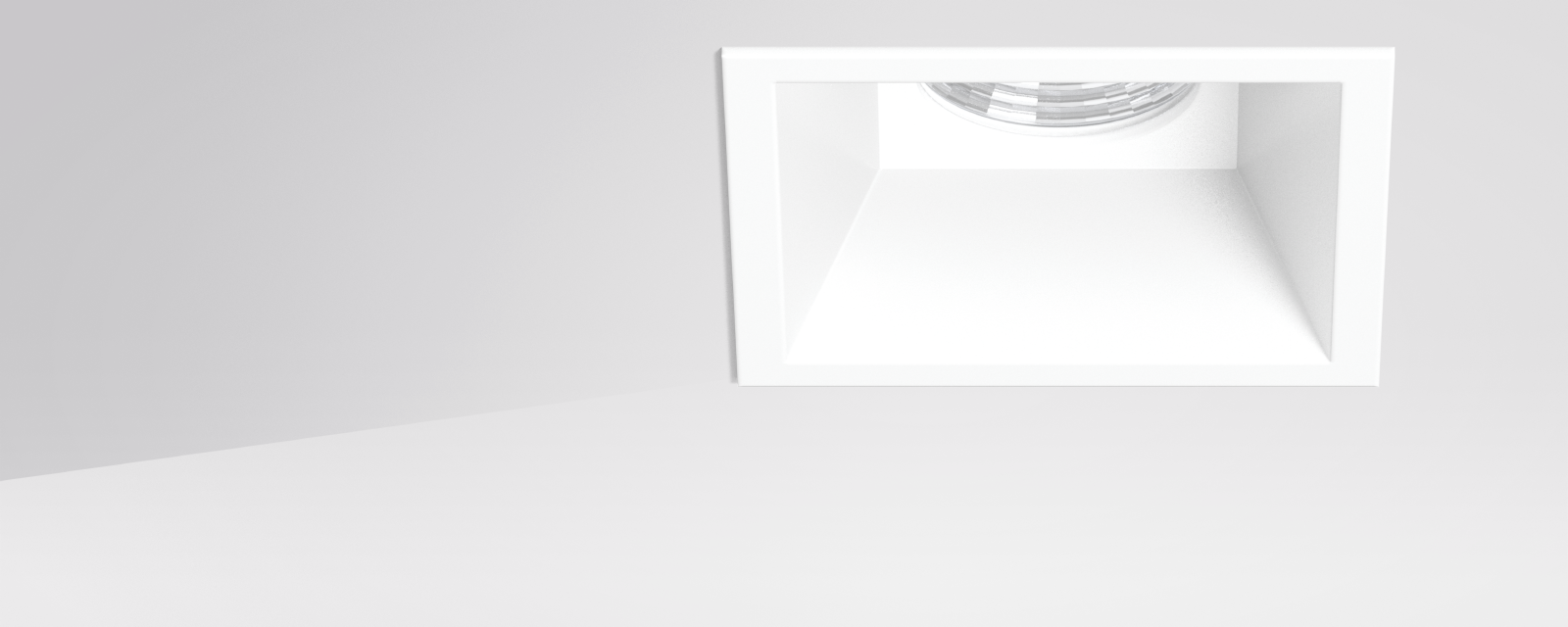 © RZB Lighting

MultiLumen: Luminous flux adjustable in different steps

DALI is the classic light bus and is ideal for the simple and central light management

Simple control of brightness via leading edge or trailing edge dimmers

Fast and easy installation

Protected against solid particles with a diameter ≥ 1.0 mm
Protected against access with a wire
Protection against water spray from any direction

IK06: Impact resistance 1 Joule
Small ist beautiful
Our Levido lighting fixtures are a textbook example of how real size has nothing whatsoever to do with actual measurements. At 91 mm and 98 mm in diameter respectively, our incredibly beautiful LEVIDO ROUND and LEVIDO SQUARE downlights are an ideal replacement for low-voltage fixtures, and use up to 79 percent less energy. What's more, they are extremely low-glare lights with minimal colour tolerance.
LEVIDO's "hardware" is in no way inferior to its technological greatness: The high-quality cooling element is made of die-cast aluminum, the housing of powder-coated die-cast aluminum. The reflector made of high-gloss aluminum has a cover made of safety glass, it reliably protects the LEDs from dust, dirt and breakage.
The optional opal plastic pane, which can be mounted without tools, reduces direct glare and produces a uniform, homogeneous light output.
The LEVIDO portfolio offers rigid and swivel designs.
LEVIDO in application
Architecture
Design-oriented: Decorative LED downlight with daintily small dimensions.
Versatile: 2 designs, 2 beam angles, 2 colours.
Protected: Safety glass cover to protect the LED.
Lighting planning
Efficient: Alternative for low-voltage 35 W and 50 W.
Standard: MultiLumen - 2-step adjustable luminous flux.
Anti-glare: Excellent glare limitation due to back-mounted LED.
Advantageous: LED rated life 50000 h (L90/B50).
Homogenous: Opal diffuser (PMMA) for uniform, homogenous light distribution available as an accessory.
Installation
Easy installation: Converter in separate box. Very simple installation with plug-in locking system.
Straightforward: DALI versions suitable for through wiring as standard.
Expandable: Through-wiring for phase-cut versions available as accessory.
Find product
All prices are recommended retail prices and are subject to VAT. Trade sales only.
We are there for you and your project!
Do you have any questions about our products and services?