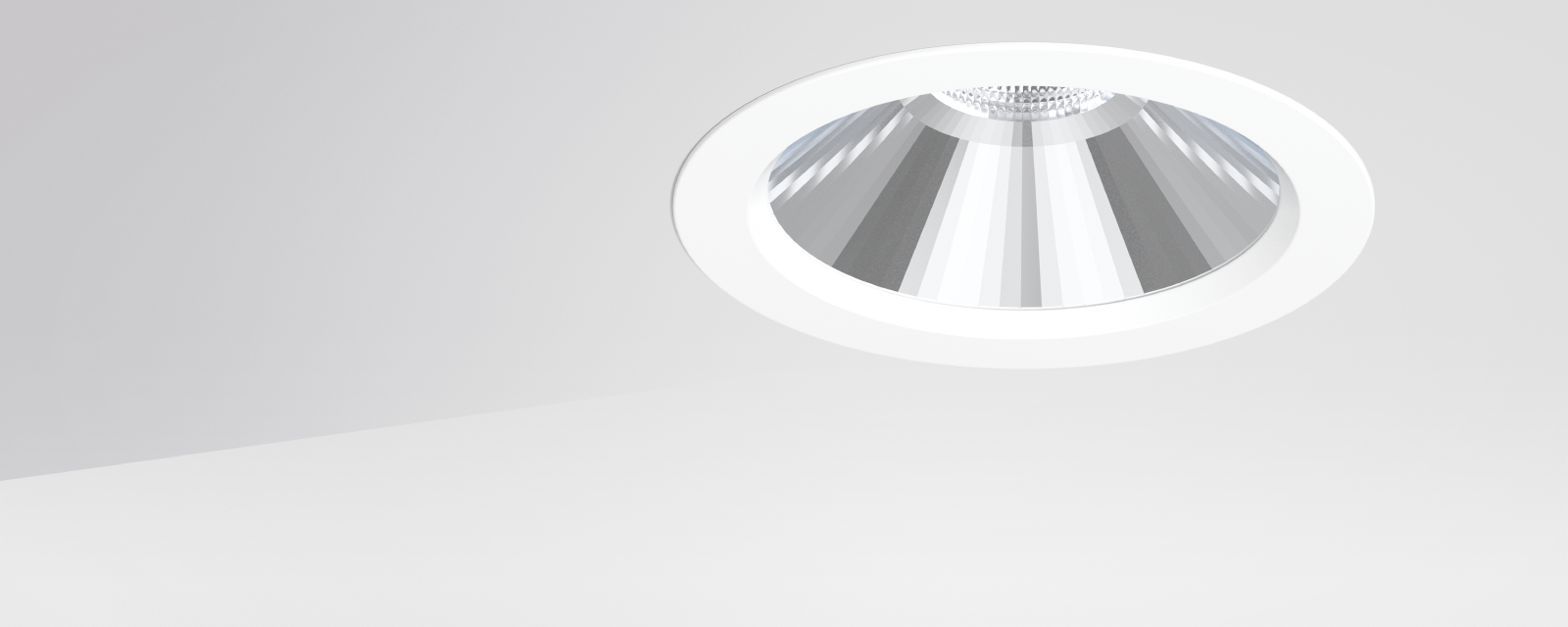 © RZB Lighting

The colour temperature can be adjusted infinitely from 2700K to 6500K.

Ideal for use as part of the Human Centric Lighting concept in connection with RZB light management systems.

MultiLumen: Luminous flux adjustable in different steps

Particularly suitable for the requirements of treatment rooms in healthcare facilities, in accordance with EN 12464 (UGR ≤19, CRI >90).

DALI is the classic light bus and is ideal for the simple and central light management

Light management system for wireless control of lighting by Bluetooth®.

Luminaires marked with the "ball impact protection" symbol are suitable for use in sports facilities. They are manufactured in accordance with the test conditions defined in DIN 18032.

HACCP | Luminaires with this symbol are suitable for use in the food and beverage industry. For precise instructions on the use of our products in this context, please see the declaration of conformity, which you can find in the download area for the corresponding product under rzb-lighting.com.

Environmentally friendly and resource-saving due to replaceable components.

Protected against solid particles with a diameter ≥ 12.5 mm
Protected against access with a finger
No protection

Dust-tight
Full protection against contact
Protection against jets of water (nozzle) from any angle
Lookrative
As one of the most advanced recessed LED downlights available on the market, our Ledona luminaires provide measurable benefits in terms of efficiency and light quality – not to mention their sleek modern look.
LEDONA in application
Architecture
Recessed LED downlight featuring advanced technology and sophisticated design.
IP 65 version also keeps the protection for the intermediate ceiling; this in turn means optimum protection against dust or moisture (does not apply to converter, IP 20).
IP 65 versions with ball impact protection in accordance with DIN 18032-03.
IP 65 versions with Gore™ Protective Vents diaphragm valve to avoid condensation.
IP 65 versions suitable for use in the food and drink industry.
Environmentally friendly and resource-saving due to replaceable components.
Lighting planning
MultiLumen: up to 16 different luminous fluxes can be set on site in approx. 200 lm steps using DIP switches on the separate converter.
Tunable white versions, dynamically adjustable from 2700 K to 6500 K.
Versions with Casambi smart+free Bluetooth® control for wireless network and operation using Android / iOS devices, free app available for download.
LED rated life 50000 h (L80/B10).
Colour tolerance within 2 MacAdam ellipses (2 SDCM) with standard monochrome LED; 4 MacAdam ellipses (4 SDCM) with tunable white LED.
Installation
DALI converter is compatible with DC.
DALI versions suitable for through wiring as standard.
With on/off suitable for through-wiring with separately available accessories.
Round ceiling cut-out also with square types.
Easy to install thanks to tool-free spring fastening system.