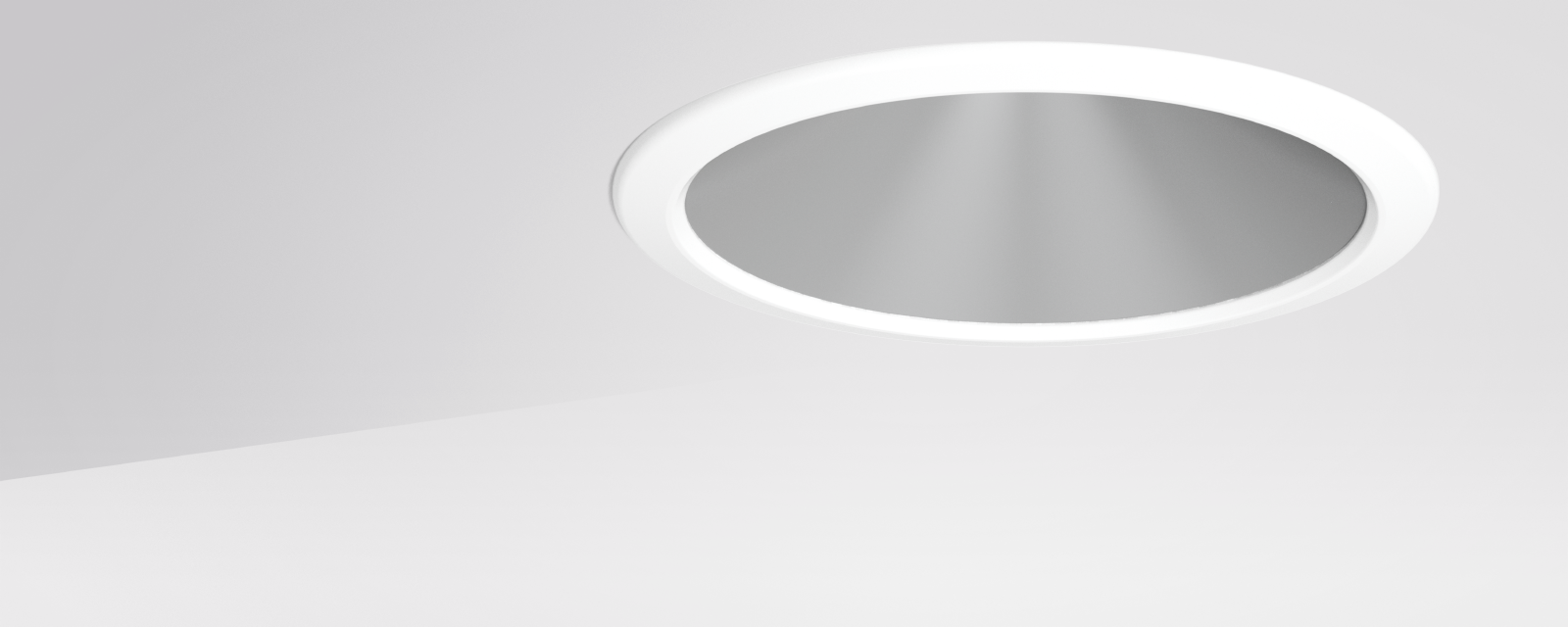 © RZB Lighting

DALI is the classic light bus and is ideal for the simple and central light management
Darklight effect.
The high-quality recessed downlight ENERGO DARKLIGHT lives up to its name - thanks to innovative trumpet reflector. The result is harmonious illumination and exceptionally good glare control.
ENERGO DARKLIGHT in application
Architecture
High quality recessed downlight.
Die cast aluminium ring with trumpet reflector.
Trumpet reflector creates a darklight effect, i.e. when switched on, the luminaire appears dark (when seen from the side), you don't need turbo louvre any more to creat this effect.
Lighting planning
Harmonised lighting and excellent glare control.
LED rated life 50000 h (L80/B10).
Colour tolerance within 2-steps MacAdam (2 SDCM).
Installation
Quick and easy to install.
Easy to install thanks to tool-free spring fastening system.
Suitable for through-wiring.
Find product
All prices are recommended retail prices and are subject to VAT. Trade sales only.
We are there for you and your project!
Do you have any questions about our products and services?