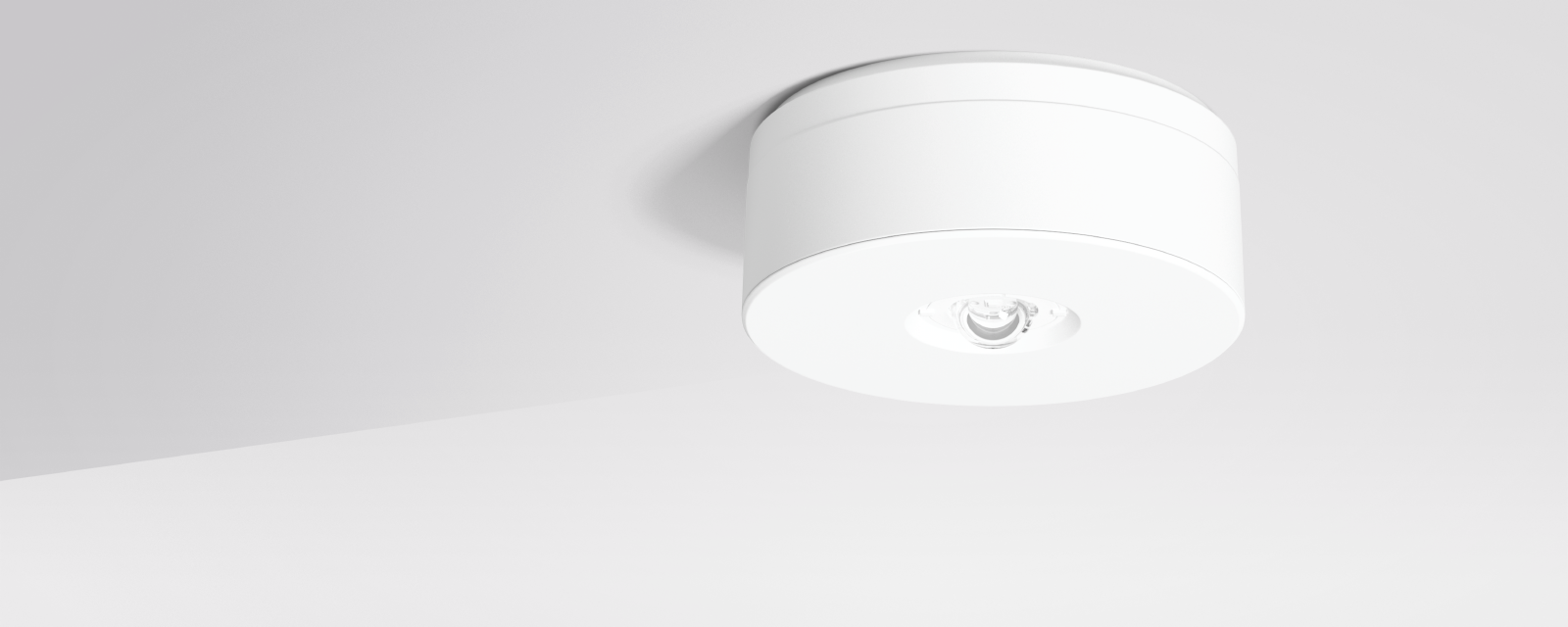 © RZB Lighting
Your new safety officer
Safely the best version of itself: LUCIO 2 is the ingeniously enhanced successor to the long-time RZB best seller of the same name. Guided by practical feedback from countless application scenarios, the emergency luminaire that's "Made in Bamberg" now boasts thoroughly optimised lighting technology, higher luminous flux in emergency mode and a rated operating time of three or eight hours that can be set as standard. Standard-compliant illumination of areas and escape routes is made easy, even with comparatively greater luminaire spacing. With the narrow-beam lens available as an accessory, even application areas with high ceilings can be covered. LUCIO 2 is flexible and economical with a sleekly compact design. The recessed or surface-mounted ceiling luminaire can be operated via a group or central battery; when used as a self-contained luminaire, it can optionally also be monitored via a MultiDigit system.
LUCIO 2 in application
Architecture
Innovative technology and modern design.
Extremely compact design.
Lighting planning
Wide luminaire spacing for escape routes thanks to special lenses.
With plastic lenses for area lighting.
With plastic lenses for escape route illumination.
Installation
Quick and easy to install.
Rated operating time 3 h or 8 h adjustable.
Find product
All prices are recommended retail prices and are subject to VAT. Trade sales only.
We are there for you and your project!
Do you have any questions about our products and services?