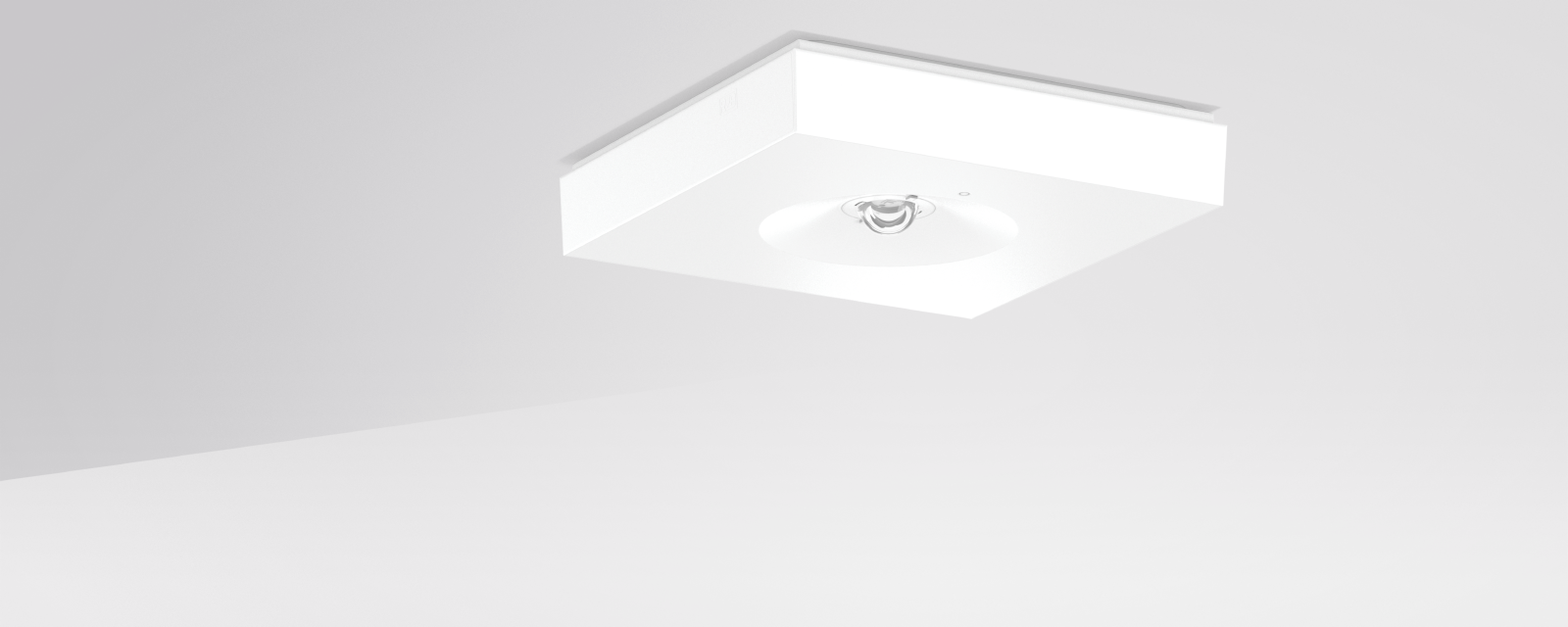 © RZB Lighting

Protected against solid particles with a diameter ≥ 1.0 mm
Protected against access with a wire
No protection
Advantages
Architecture
Innovative technology and modern design.
Extremely compact design.
Available colours: white and black
Lighting planning
Wide luminaire spacing for escape routes thanks to special lenses.
With plastic lenses for area lighting.
With plastic lenses for escape route illumination.
Installation
Quick and easy to install.
Rated operating time 3 h or 8 h adjustable.
Very low maintenance costs thanks to automatic self-test.
Find product
All prices are recommended retail prices and are subject to VAT. Trade sales only.
We are there for you and your project!
Do you have any questions about our products and services?