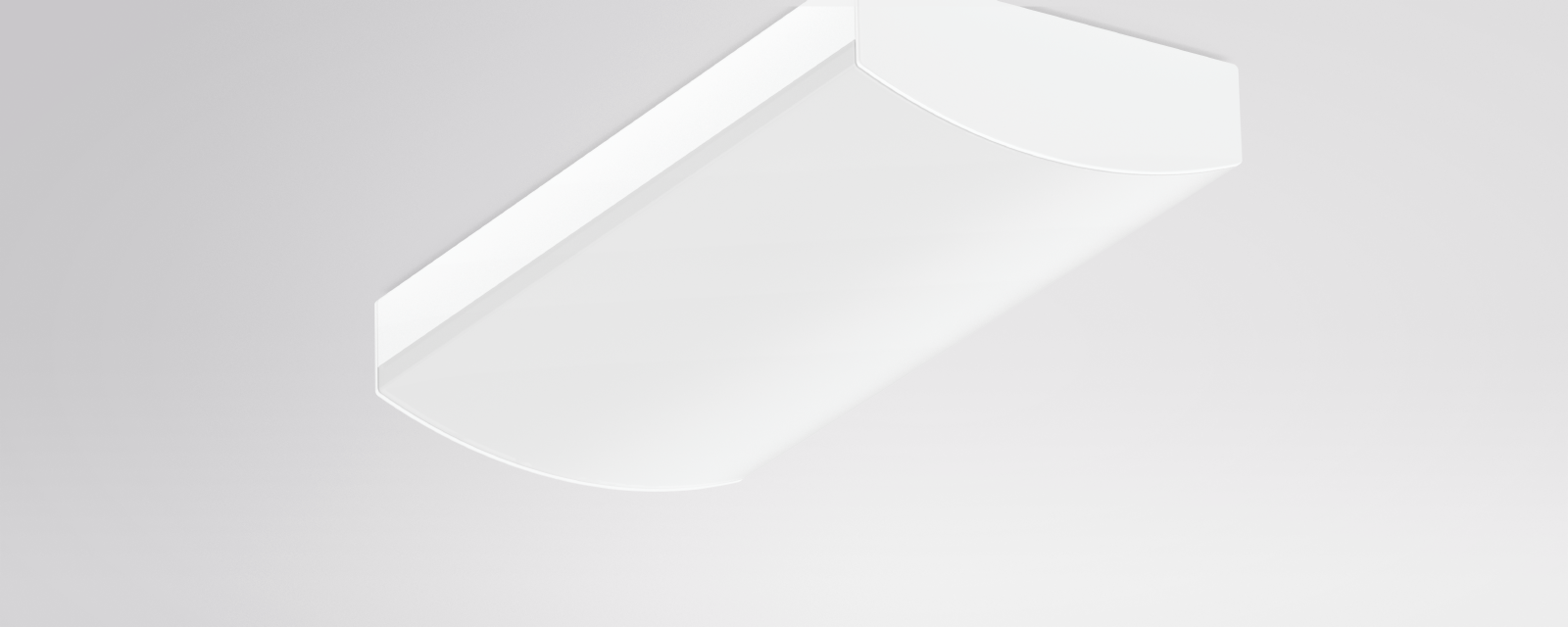 Luminaire with limited surface temperature in accordance with EN 60598-2-24.

HACCP | Luminaires with this symbol are suitable for use in the food and beverage industry. For precise instructions on the use of our products in this context, please see the declaration of conformity, which you can find in the download area for the corresponding product under rzb-lighting.com.

Environmentally friendly and resource-saving due to replaceable components.

Protected against harmful amounts of dust
Full protection against contact
Protection against water spray from any direction
You certainly won't come a cropper with this diffuser luminaire
PLANADO is the perfect all-rounder and 1:1 replacement for fluorescent lamps. The MultiLumen diffuser luminaire made of powder-coated sheet steel is equipped with a long-life replaceable LED unit.
The surface-mounted luminaire with through-wiring as standard convinces even more with its high protective rating. This makes it ideal for use in stairwells, corridors and canteens.
Angular or rounded - PLANADO is available in two different diffuser designs and three sizes of each - so there is sure to be the right version even for the trickiest of renovation projects.
Flat or domed? That is the question
Two different shapes are available to choose from - the classic domed diffuser luminaire and the linear version with its straight lines. Thanks to the two- component optical system designed to be used together, both shapes ensure homogenous and soft illumination of the entire light-emitting surface, producing a pleasantly uniform light in the room. Flat or domed - the choice is yours!
Nothing gets to me
Thanks to its IP54 protection rating, the Planado can also be used where requirements are higher. The interior spring fasteners and permanent dimensional stability of the silicone foam seal ensure that nothing can penetrate the luminaire so quickly.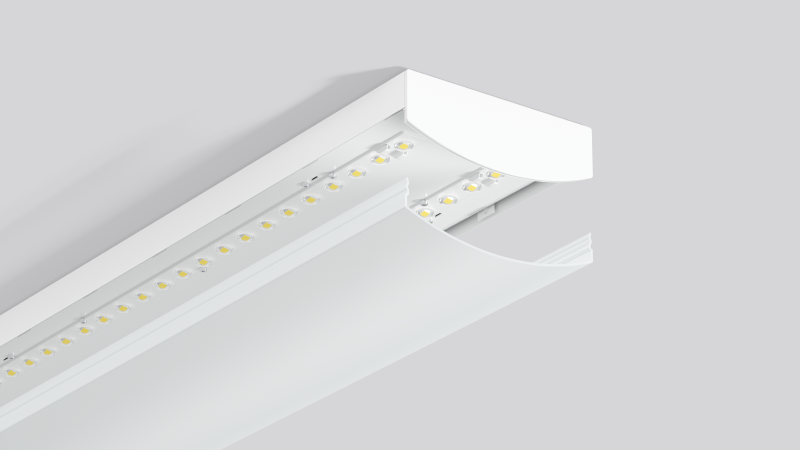 Disposable? Not with me!
Thanks to the removable and replaceable rack with LED board and driver, every component of the luminaire can be changed or replaced individually. It is not only easy on the budget, but also on our environment and resources.
Experience PLANADO in action...
PLANADO in application
Architecture
Design-oriented: Attractive and highly efficient diffuser luminaires.
Long service life: Diffuser made of non-yellowing plastic (PMMA).
Sustainable: Environmentally friendly and resource-saving due to replaceable components.
Tested: Qualified for use in the food and drink industry.
Lighting planning
Straightforward: Standard automatic self-test.
Easy to maintain: Very low maintenance costs due to the latest LED technology.
Advantageous: Wide luminaire spacing for escape route illumination.
Installation
Easy installation: Easy, no-fuss installation.
Standard: Suitable for through-wiring.
Find product
All prices are recommended retail prices and are subject to VAT. Trade sales only.
We are there for you and your project!
Do you have any questions about our products and services?