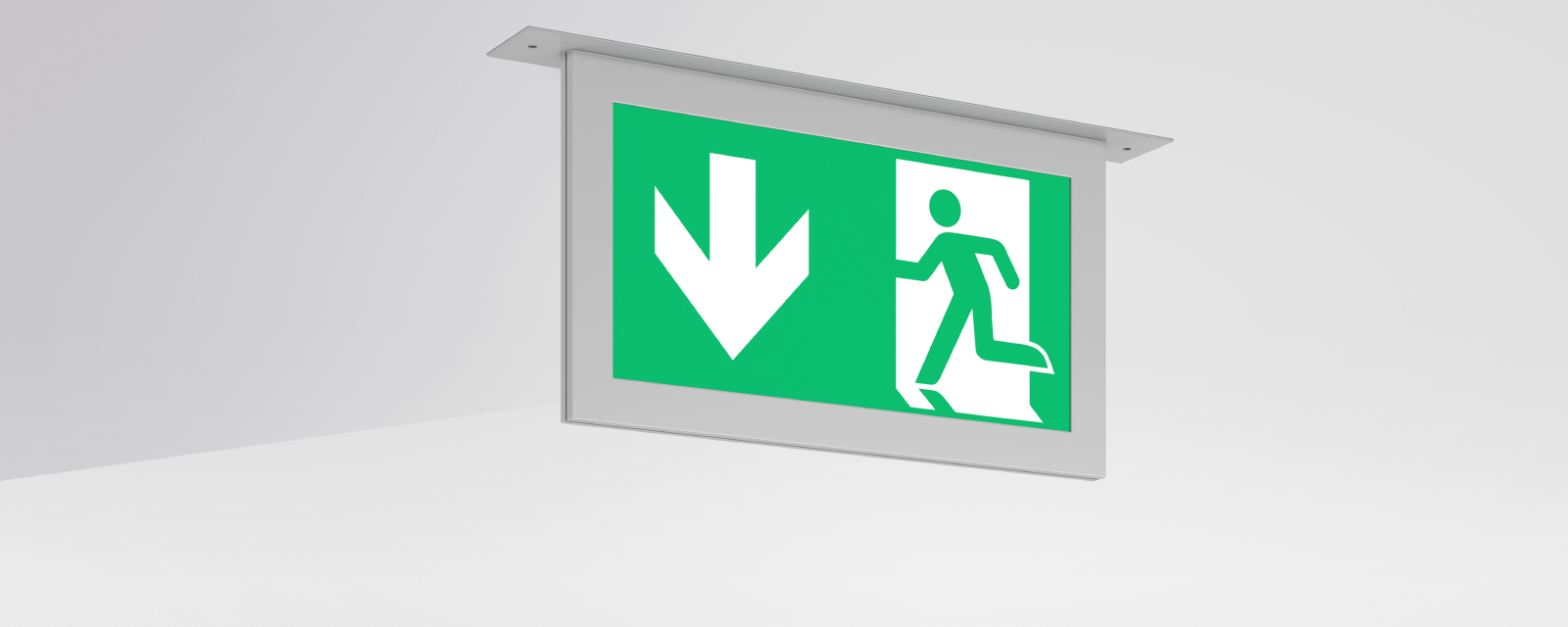 © RZB Lighting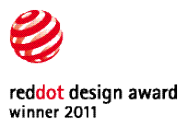 Quintessentially safe
How do you go about meeting safety requirements in settings where architecture, elegance and design are mission critical? How can standards be met if the architect is trying to get away from them? How can function and design be harmonized? The answers to these questions can be found in our ultra-flat and elegant TENUO escape sign luminaires.
Reduction to the essentials finds impressive visual expression in this escape sign luminaire, giving new meaning to the term "flat." An unassuming angular aluminium housing frames, like a picture frame, the only 5 mm thick display panel, which integrates patented MicroLens technology. The TENUO's powerful LED technology produces light that is 98 percent uniform and that uses minimal energy; and this in turn guarantees a long service life and extremely low maintenance costs.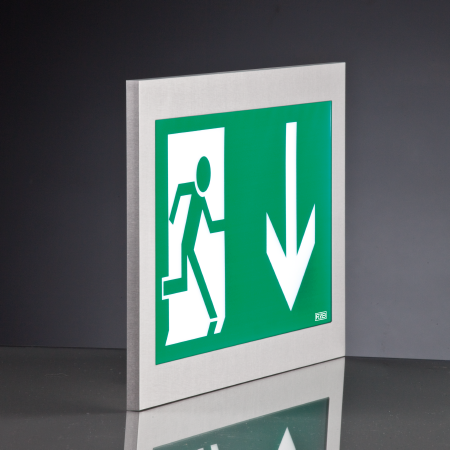 Beautifully flat!
The ultra-flat exit sign luminaire with highly efficient LED technology. The anodised aluminium frame around the display panel is just 8 mm thin.
TENUO in application
Architecture
Design-oriented: Classic, timeless and with minimalist design.
Versatile: 6 types of installation.
Long service life: Anodised aluminium housing.
Lighting planning
Uniform: Perfect, uniform illumination of pictogram through display panel with patented MicroLens technology.
Standard: Specially calculated thermal management.
Variable: Single and double sided escape route signs.
Installation
Easy installation: Tool-free assembly.
Straightforward: Installation could not be easier thanks to Plug & Play.
Flexible: Built-in, surface-mounted and suspended luminaires.
Find product
All prices are recommended retail prices and are subject to VAT. Trade sales only.
We are there for you and your project!
Do you have any questions about our products and services?