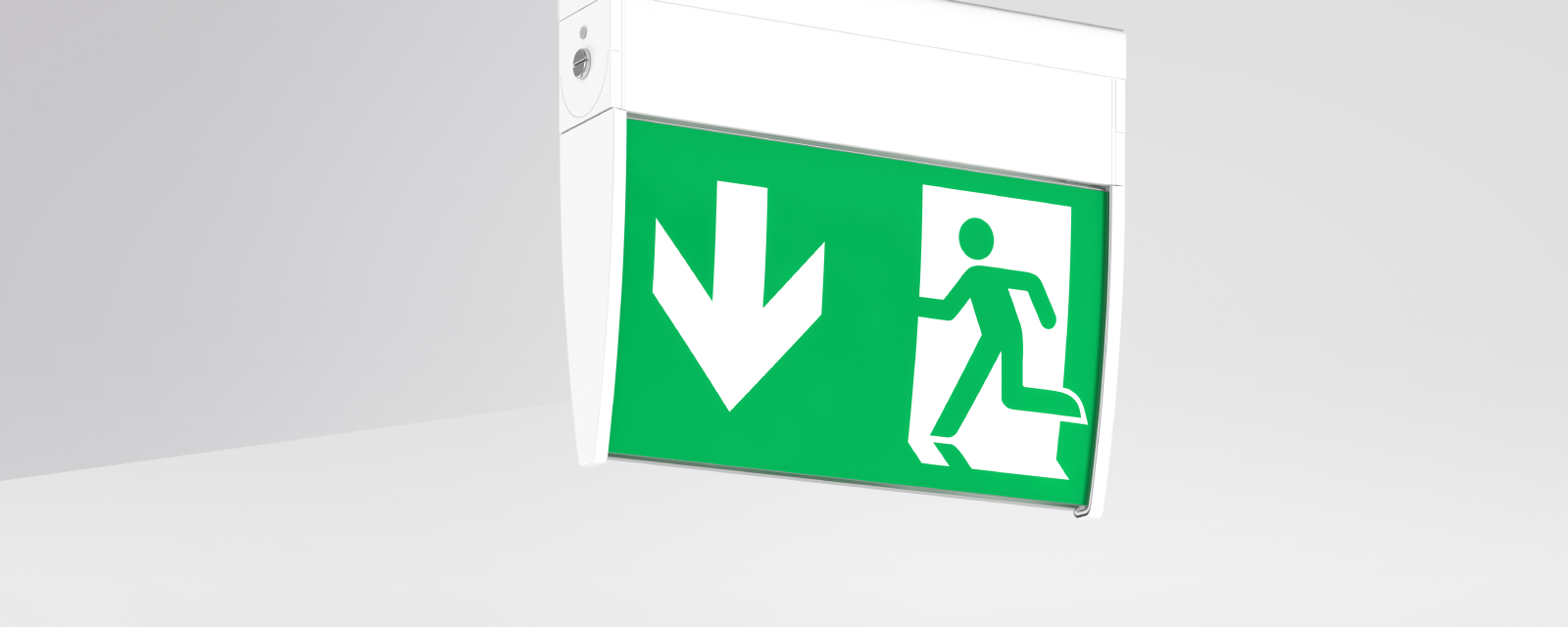 © RZB Lighting
Expertise meets innovation.
The GSUN D emergency luminaire from RZB is a great example of the evolution of a well-established classic: thanks to an innovative quick mount adapter, it is amongst the easiest to install emergency luminaires on the market. The GSUN D is delivered fully assembled. All the customer has to do now is open the box, attach the right pictogram from the four supplied and use the quick mount adapter provided to install the luminaire either on the ceiling or wall, without any tools – if necessary using just one hand! Many different configurations, such as rated duration, battery connection and operating mode can be set quite easily and without having to access the luminaires. Even the standard self test can easily be deactivated when required. The low-maintenance, energy-saving LED technology with a service life of up to 50,000 hours and the high-quality housing of the GSUN D keep maintenance costs down and ensure long-lasting economical operation.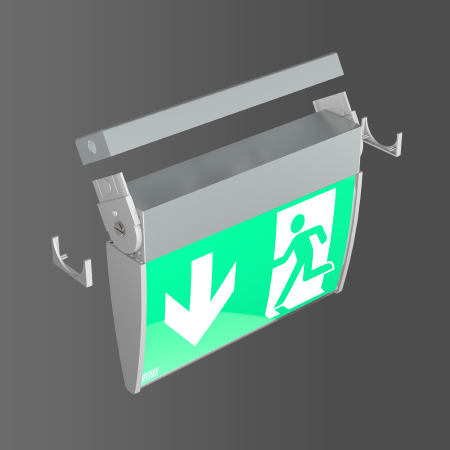 Quick and easy conversion from ceiling to wall mounting by reconnecting the bracket.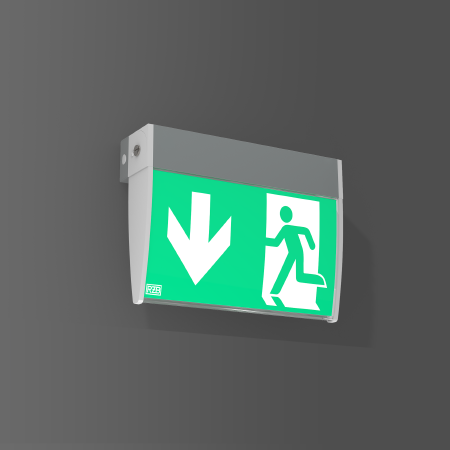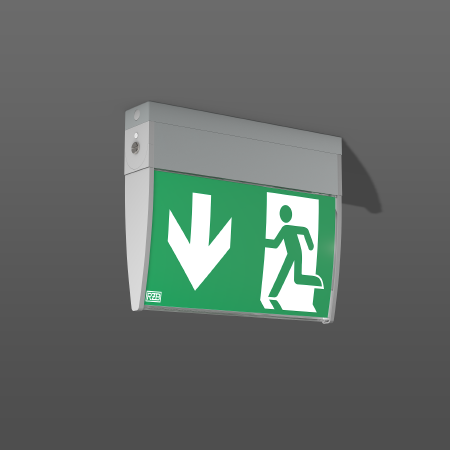 GSUN D in application
Architecture
Reduced: Escape sign luminaire with highly efficient LED technology.
Robust: Housing made of top quality aluminium.
Variable: Suitable for mounting on either a ceiling or a wall by simply changing the end caps.
Lighting planning
Flexible: Adjustable rated operating time 1/3/8 hrs (only for versions without bus connection).
Long service life: LED rated life 50000 h.
Economical: Very low maintenance costs due to the latest LED technology.
Installation
Straightforward: Standard automatic self-test (self contained luminaires).
Complete: Set of 5 legends included for easy attachment.
Easy installation: With adapter for rapid installation.
Find product
All prices are recommended retail prices and are subject to VAT. Trade sales only.
We are there for you and your project!
Do you have any questions about our products and services?