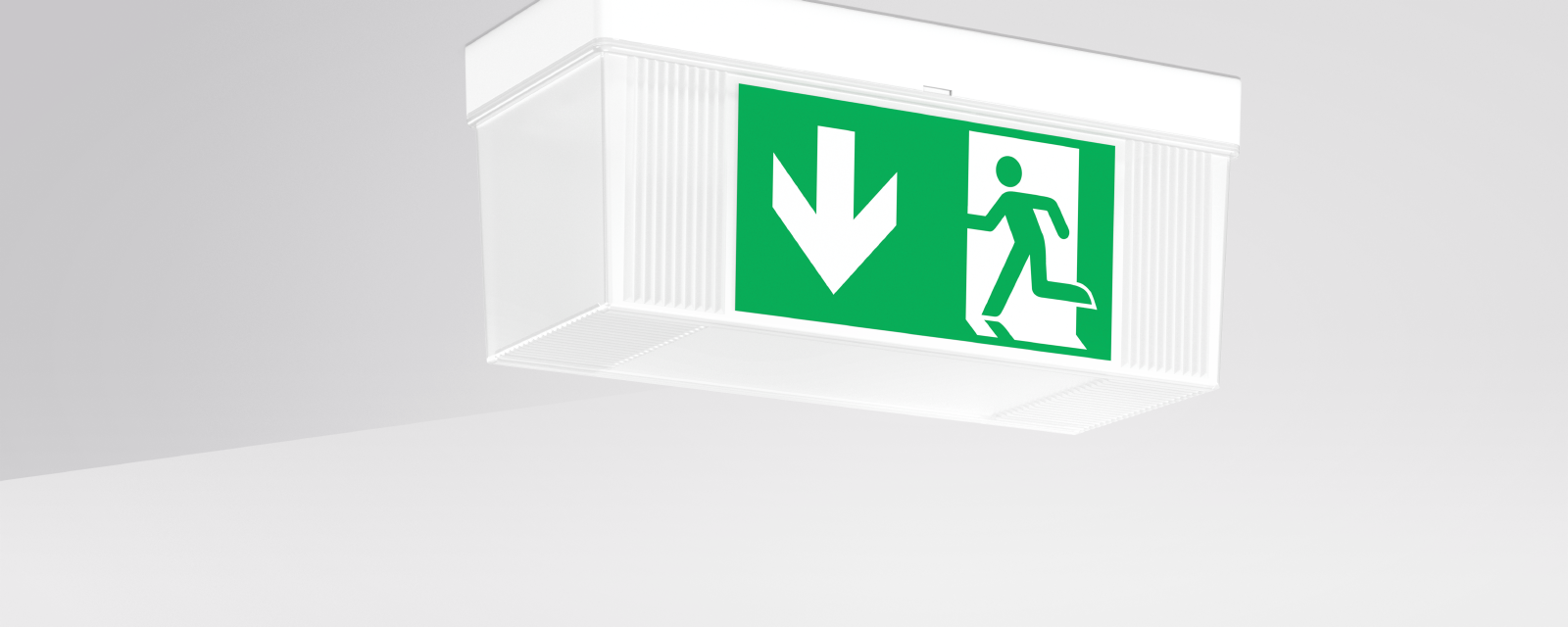 © RZB Lighting

Protected against harmful amounts of dust
Full protection against contact
Protection against water spray from any direction

Luminaires made of impact resistant polycarbonate
The universal tool for escape route marking with high protection rating
GSUN 4 in application
Architecture
All-plastic luminaires, shockproof.
IP 54 type of protection - dustproof and protected against water spray.
Lighting planning
4 legends for escape route identification included.
Installation
Low-cost installation.
Wide range of applications thanks to either surface or recessed ceiling installation.
Find product
All prices are recommended retail prices and are subject to VAT. Trade sales only.
We are there for you and your project!
Do you have any questions about our products and services?