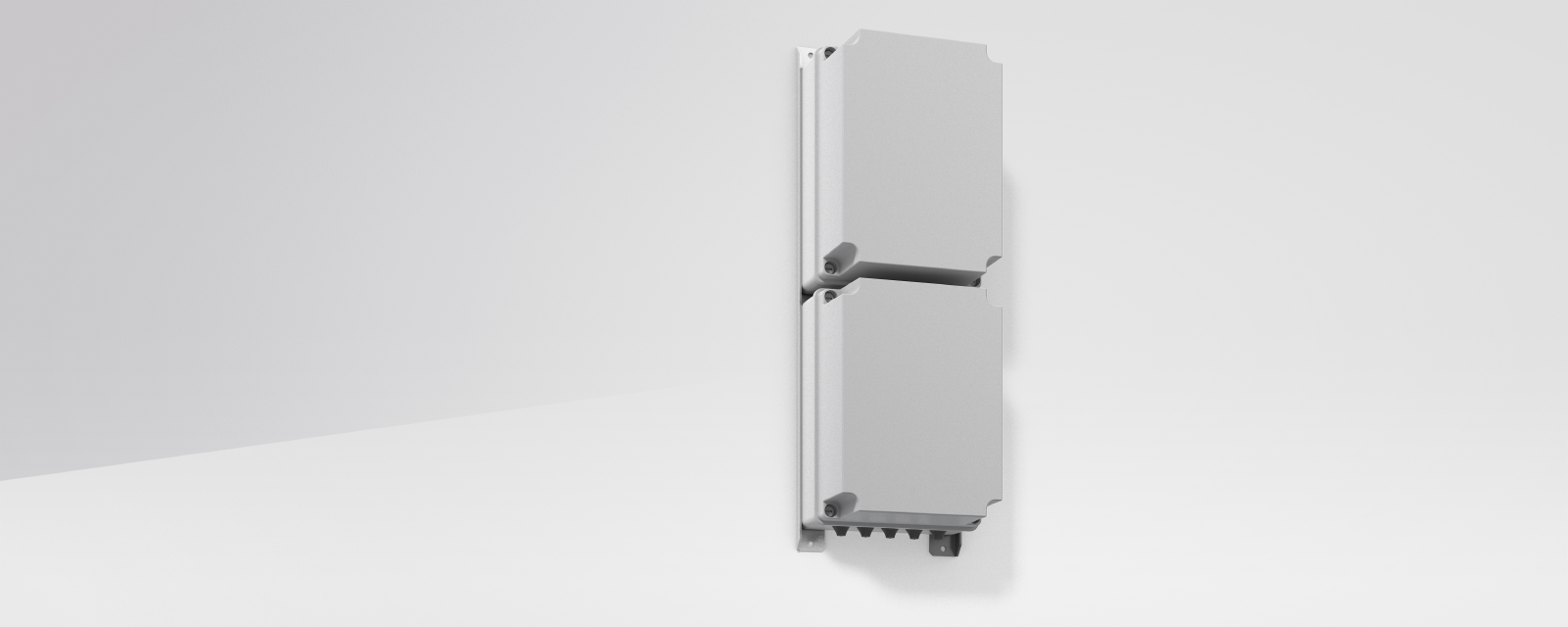 © RZB Lighting
The PGVG 200 is an emergency light supply device according to DIN EN 60598-2-22 for the connection of up to two luminaires suitable for DC voltage operation according to DIN EN 60598-2-22 for a rated operating time of 1 h or 3 h.
The lights can be installed up to 500 m from the PGVG 200. The PGVG has an automatic self-test according to DIN EN 62034, which reports a lamp / device fault in the event of a device fault or underload on a lighting circuit, which can be passed on via a potential-free changeover relay and is displayed via an integrated status LED. The two lighting circuits can be switched independently of one another and operated both in maintened and in non-maintained operation. The total output of the PGVG 200 is up to 200 W depending on the variant and maximum bridging time. The maximum output per luminaire circuit is 100 W in emergency mode with a maximum switch-on power of 4000 W for 100 ms.
Advantages
Self-contained system in accordance with EN IEC 60598-2-22.
Suitable for DC voltage luminaires up to a total output of 200 Watt.
Max. 100 Watt per luminaire.
Two luminaires can be connected to one device.
Cable length between power supply unit and luminaire up to 500 m.
Self test as standard.
Luminous flux in emergency mode: 100%.
Ideally suited for supplying power to emergency luminaires in areas with high or low ambient temperatures.
Battery included.
Find product
All prices are recommended retail prices and are subject to VAT. Trade sales only.
We are there for you and your project!
Do you have any questions about our products and services?