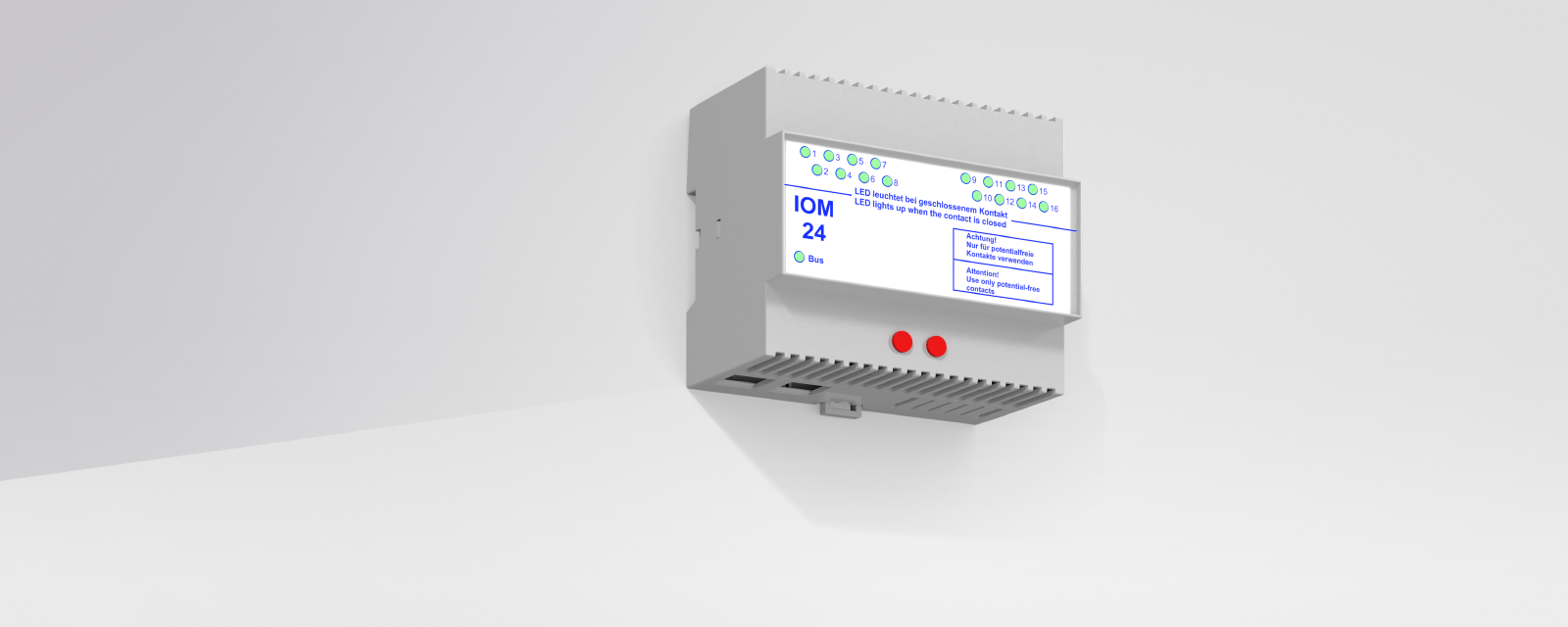 © RZB Lighting
Light switch setting sensor module IOM 24 for potential-free contacts.
The module provides an additional 16 digital inputs for potential-free switching.
Switch inputs: 16 x 24 V
Terminal: up to 1.5 mm2
Find product
All prices are recommended retail prices and are subject to VAT. Trade sales only.
We are there for you and your project!
Do you have any questions about our products and services?