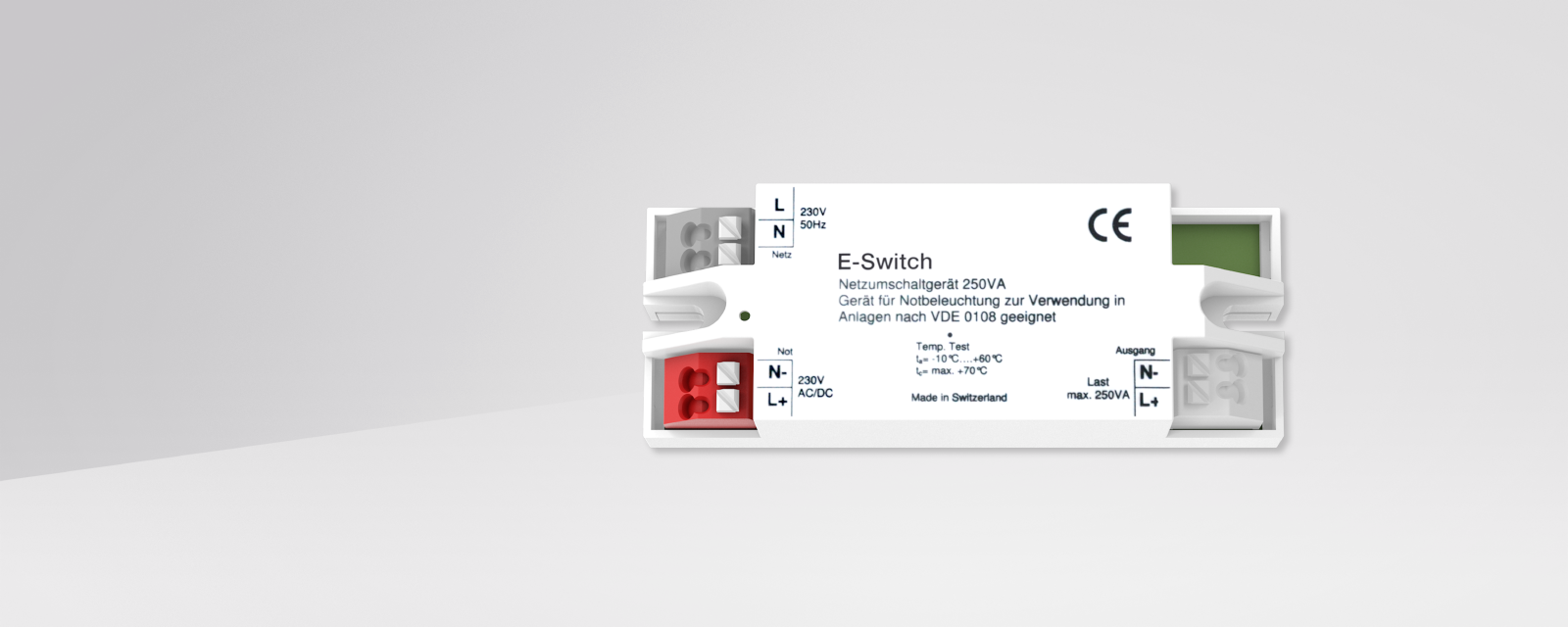 © RZB Lighting
Electronic changeover switch for installation in luminaires.
Using the changeover switch, general lighting luminaires can be connected to emergency lighting and operated, provided that they are structurally suited for this. In this situation, the E-Switch is connected simultaneously to the mains supply of the general lighting and the mains supply of the emergency lighting. The emergency lighting mains supply always takes precedence here. In case of a power outage, this ensures that the luminaire also switches on even when the general lighting is switched off.
Advantages
Compact dimensions
Suitable for LED luminaires
Fast switchover to emergency operation (approx. 0.1 Sec.)
250 VA switching capacity
Find product
All prices are recommended retail prices and are subject to VAT. Trade sales only.
We are there for you and your project!
Do you have any questions about our products and services?