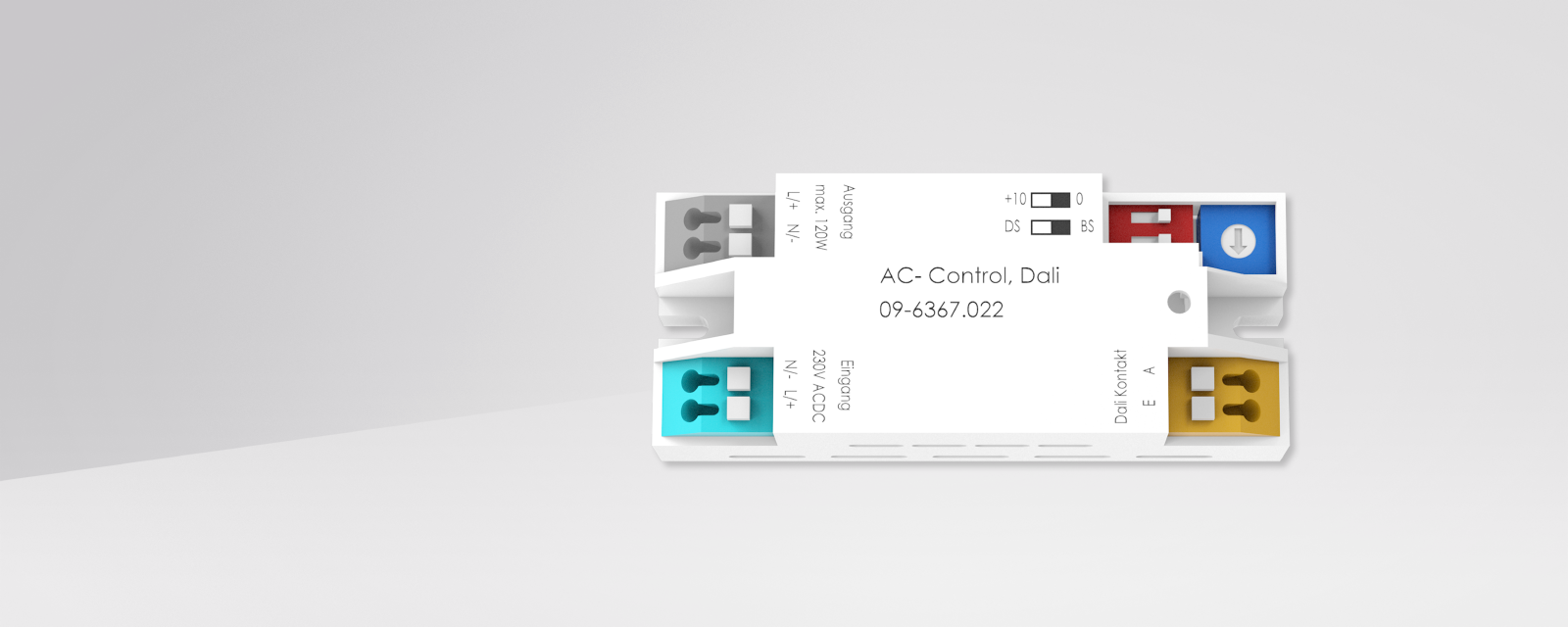 © RZB Lighting
Address module AC-Control DALI
Monitoring module for monitoring individual luminaires of 2-120 W.
When an AC control module is used, maintained and non-maintained luminaires can be combined in one electric circuit. Individual circuits can be switched using the inputs of the IO module. The luminaire address can be set manually via an externally accessible rotary encoding switch. In emergency mode the DALI contact is automatically interrupted.
Find product
All prices are recommended retail prices and are subject to VAT. Trade sales only.
We are there for you and your project!
Do you have any questions about our products and services?