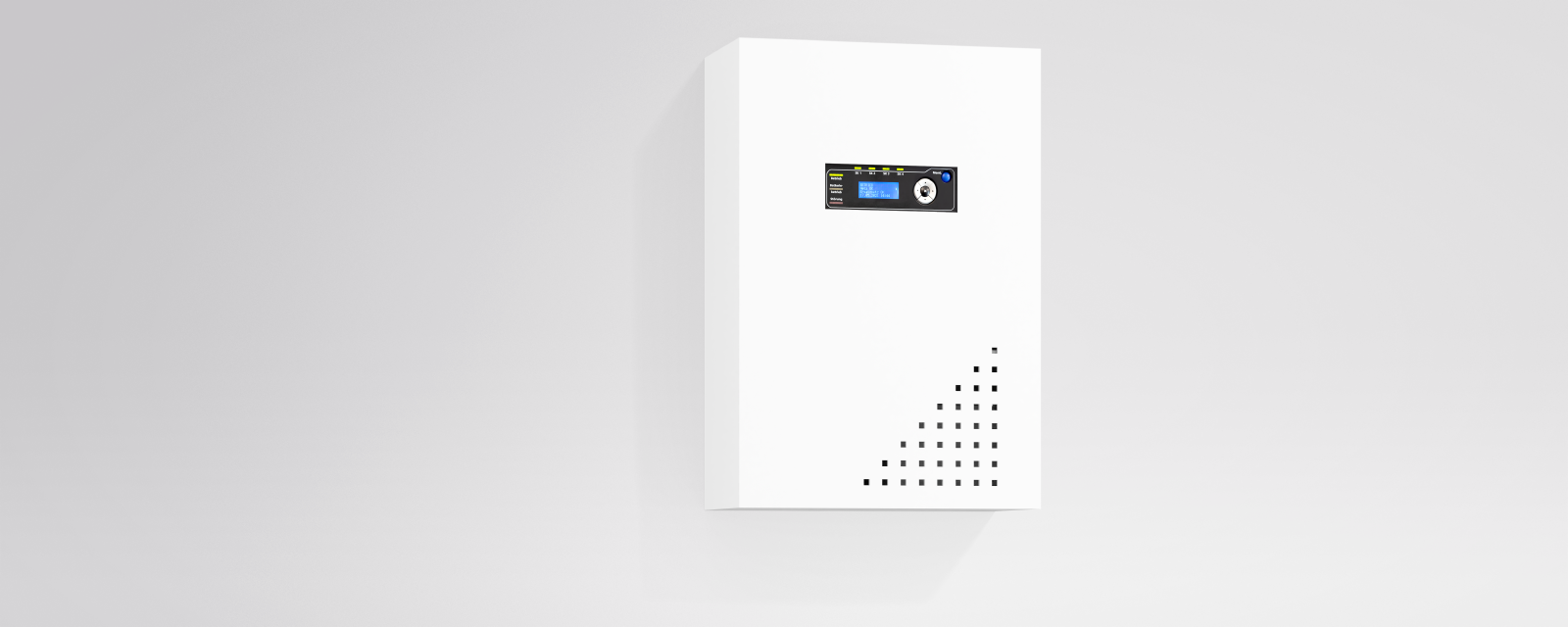 © RZB Lighting
The RZB Luxifair Quattro is a Lo Power System (LPS) of the latest generation.
It is specially designed to supply up to 80 emergency luminaires within a fire compartment.
In the event of a mains failure, the system supplies the luminaires with a power of up to 350 VA for 1 hour, for 3 hours or also with up to 250 VA for 8 hours. Due to the AC voltage supply of the luminaires in mains and emergency operation, a very wide range of different luminaires can be supplied with the RZB Luxifair Quattro. For clear localisation of the connected luminaires, a location can be stored for each luminaire, which is displayed in the event of a fault.
The system communicates with the luminaires via Powerline Communication. Therefore, no bus lines to the luminaires are required. Monitoring and visualisation via TCP/IP with e-mail transmission in the event of a fault is provided as standard. Switching operations can be triggered via the digital inputs and messages can be forwarded to a higher-level BMS or a message tableau via the potential-free changeover relays.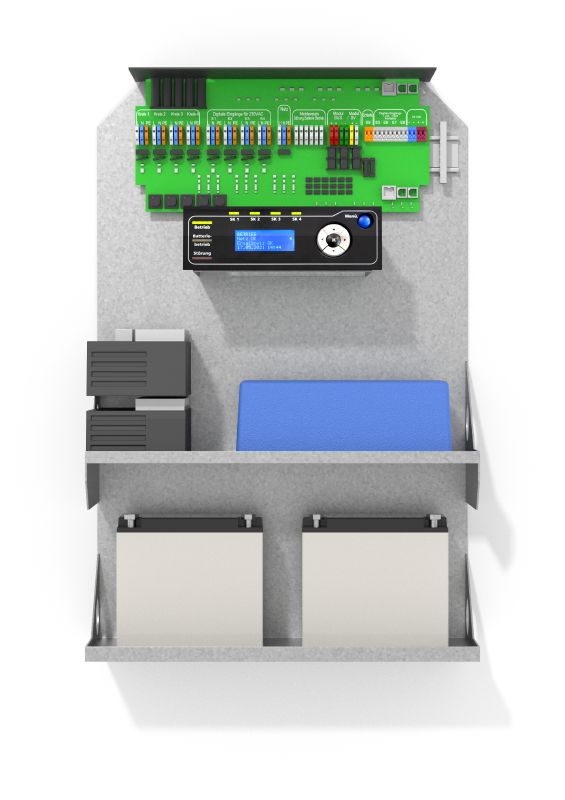 4 digital switch inputs for 230 V.
Mains transformer for up to 5 A charging current
3 potential-free changeover contacts, freely configurable
4 final circuits, connection max. 1.5 mm2
Advantages
Fully automated, processor-controlled monitoring system.
For powers up to 350 VA.
Batteries included.
Automatic generation of detailed test record.
Visualisation and remote control via web browser.
Convenient visualisation of up to 32 systems via optional PROvisu software.
Free choice of switching type per luminaire.
Choice of single-luminaire monitoring in mixed operation mode or circuit monitoring per end circuit.
No bus lines to the luminaire necessary due to Powerline communication.
Programmable destination for each connected luminaire.
230 V AC at the final circuits in mains and battery operation.
Made in Germany.
Find product
All prices are recommended retail prices and are subject to VAT. Trade sales only.
We are there for you and your project!
Do you have any questions about our products and services?