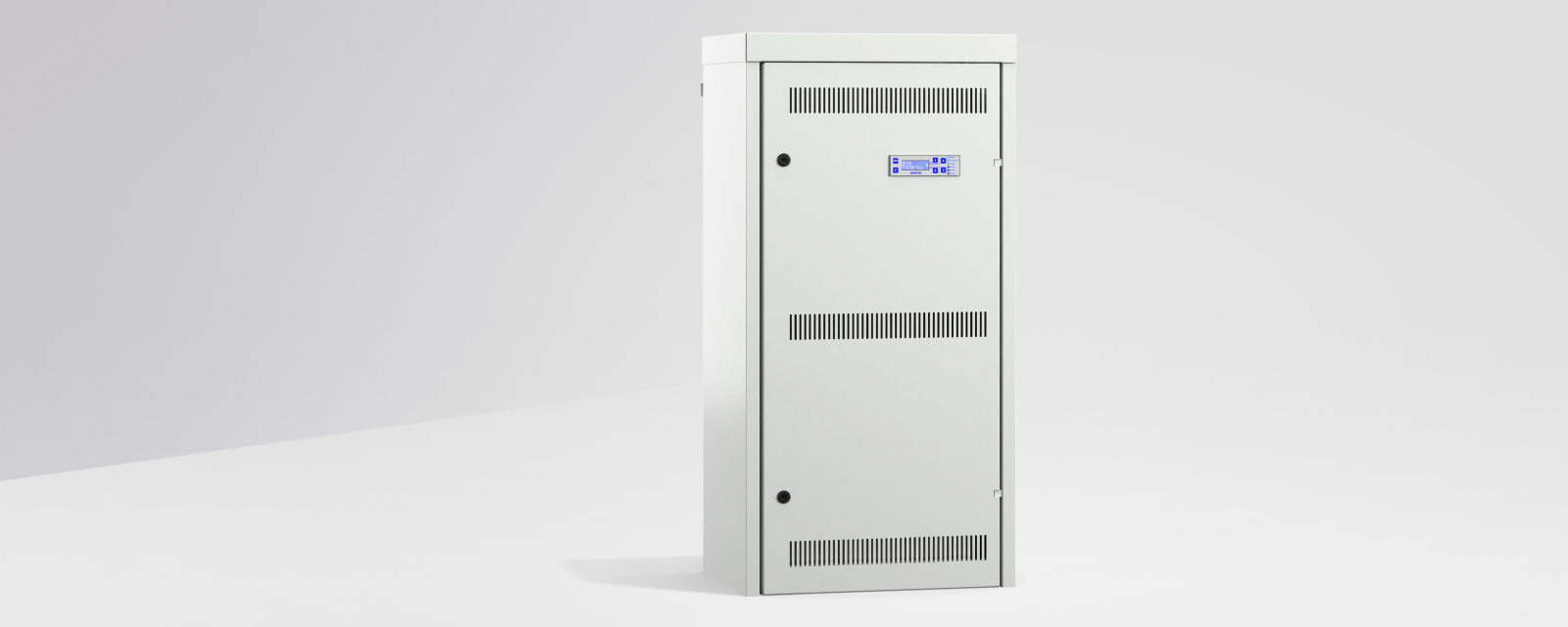 © RZB Lighting
The RZB Luxifair KV 2000 is a central supply and monitoring system for emergency lighting. In case of a power outage, the system can supply luminaires up to an output of 2000 W for 1 hour or 800 W for 3 hours and even 350 W for 8 hours. The system is available with up to 20 output circuits, up to 20 luminaires per circuit. A location can be assigned for each luminaire, which is displayed in clear text in case of failure, to ensure clear localisation of the connected luminaires. Powerline communication is used for communication between the system and the luminaires. Bus lines to the luminaires are not necessary. The system can also exchange KNX, BACnet or Modbus data via the optionally available gateways. Monitoring via TCP/IP with e-mail sending in case of failure is also optionally available. Up to 32 systems from the RZB Luxifair series can be monitored together from a central location using the optional PRovisu software. Switching operations can be triggered via the series-standard digital inputs and messages can be forwarded to a superordinate GLT or a message and switchboard via the isolated changeover relay.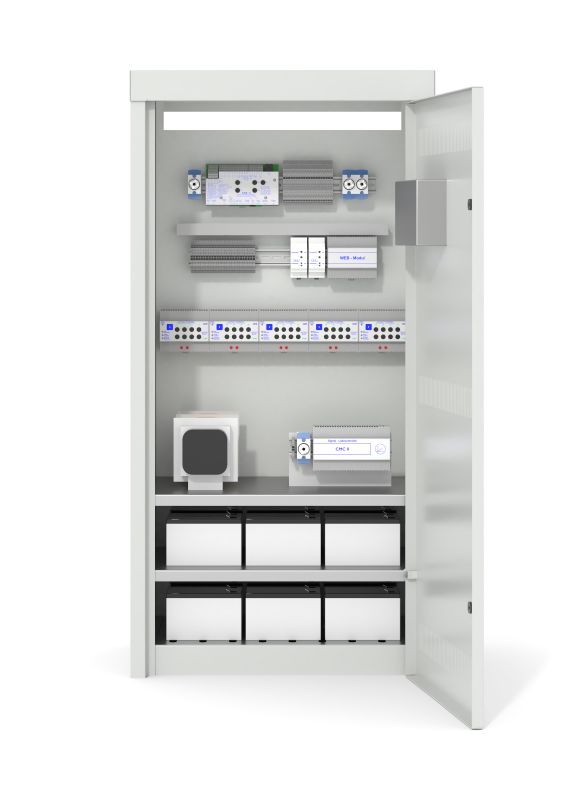 BUS network monitor type DNÜ
KAM customer connection module
Advantages
Fully automated, processor-controlled monitoring system.
For powers up to 2,000 W.
Simple scalability of the systems due to modular design.
Combination cabinet for electronics and batteries.
Suitable for stand or wall mounting.
Up to 20 final circuits.
Automatic generation of detailed test record.
Free choice of switching type per luminaire.
Choice of single-luminaire monitoring in mixed operation mode or circuit monitoring per end circuit.
No bus lines to the luminaire necessary due to Powerline communication.
Programmable destination for each connected luminaire.
Free programming software for commissioning the system via PC.
Visualisation of connected system(s) via TCP/IP (optional).
Made in Germany.
Find product
All prices are recommended retail prices and are subject to VAT. Trade sales only.
We are there for you and your project!
Do you have any questions about our products and services?