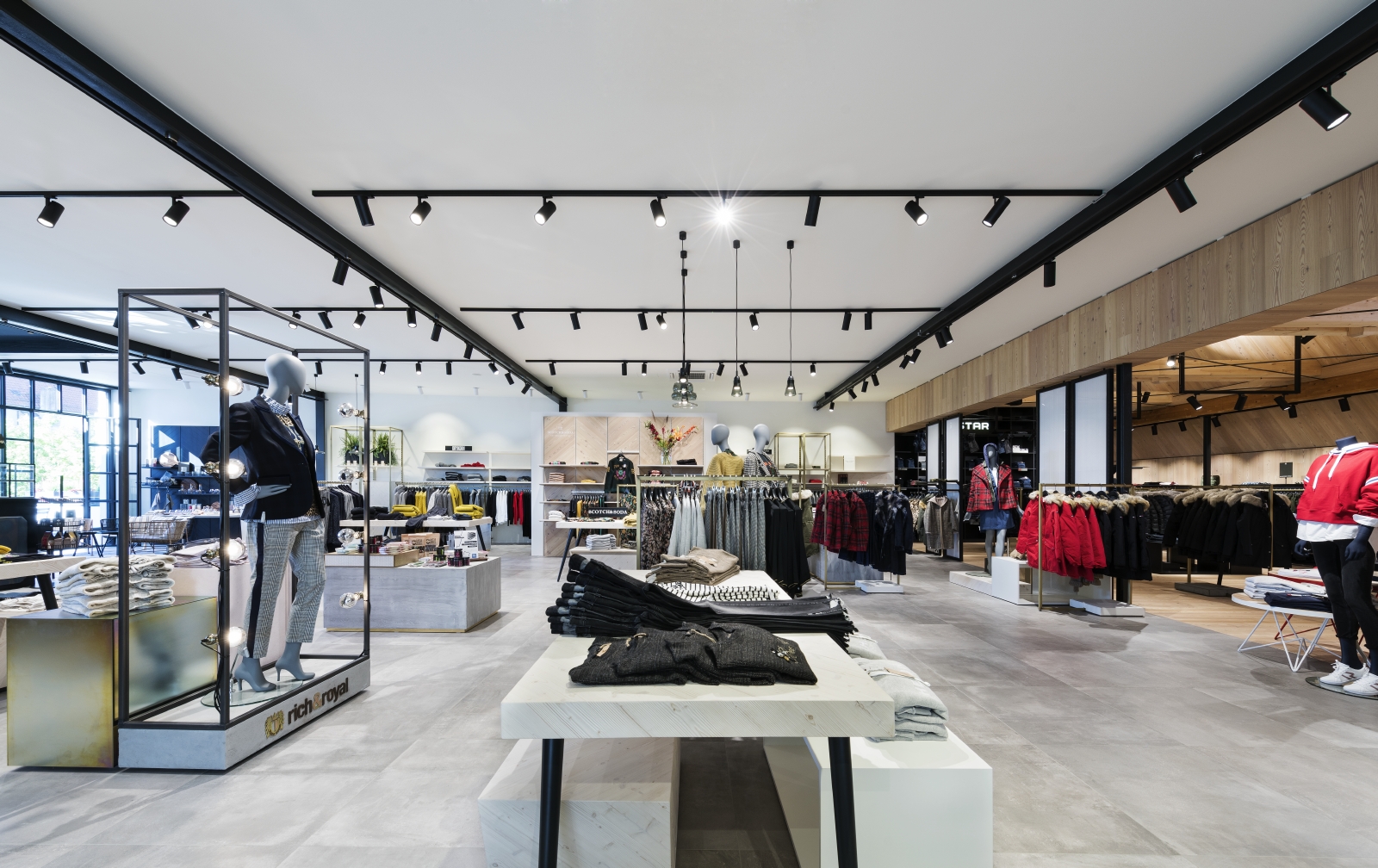 © Jens Pfisterer
Light makes shopping an experience
There are so many facets to shop lighting. It can create an attractive setting for luxury products in stores and turn the spotlight on goods in wholesalers. Whether presenting food items, fashion or wellness products - the result should be the best possible shopping experience so customers will take their time and be happy to come back again.
Any part of a sales area can be designed separately with precisely directed light. Customers are guided and products are picked out with brilliant light so their colours, materials and textures can be perceived authentically. Various beam angles for focused light, homogenous general lighting and LEDs with high colour rendering are elementary for the best light quality. The emotional experience of shopping needs a stimulating ambience full of contrasts, which can be composed superbly through light. Flexible shop lighting contributes to the promotion of the goods on sale, reducing overheads in the long term. RZB's extensive product portfolio makes customised lighting solutions a possibility. The daylight-controlled light control+
3
light management system from RZB is energy efficient and improves the ambience for both customers and staff. Variable levels of illumination and light intensity via Tunable White and lighting scenes create a dynamic which livens up the space. Luminaires can be controlled digitally via cables or wirelessly by Bluetooth
®
, which is particularly suitable for installation in existing buildings.