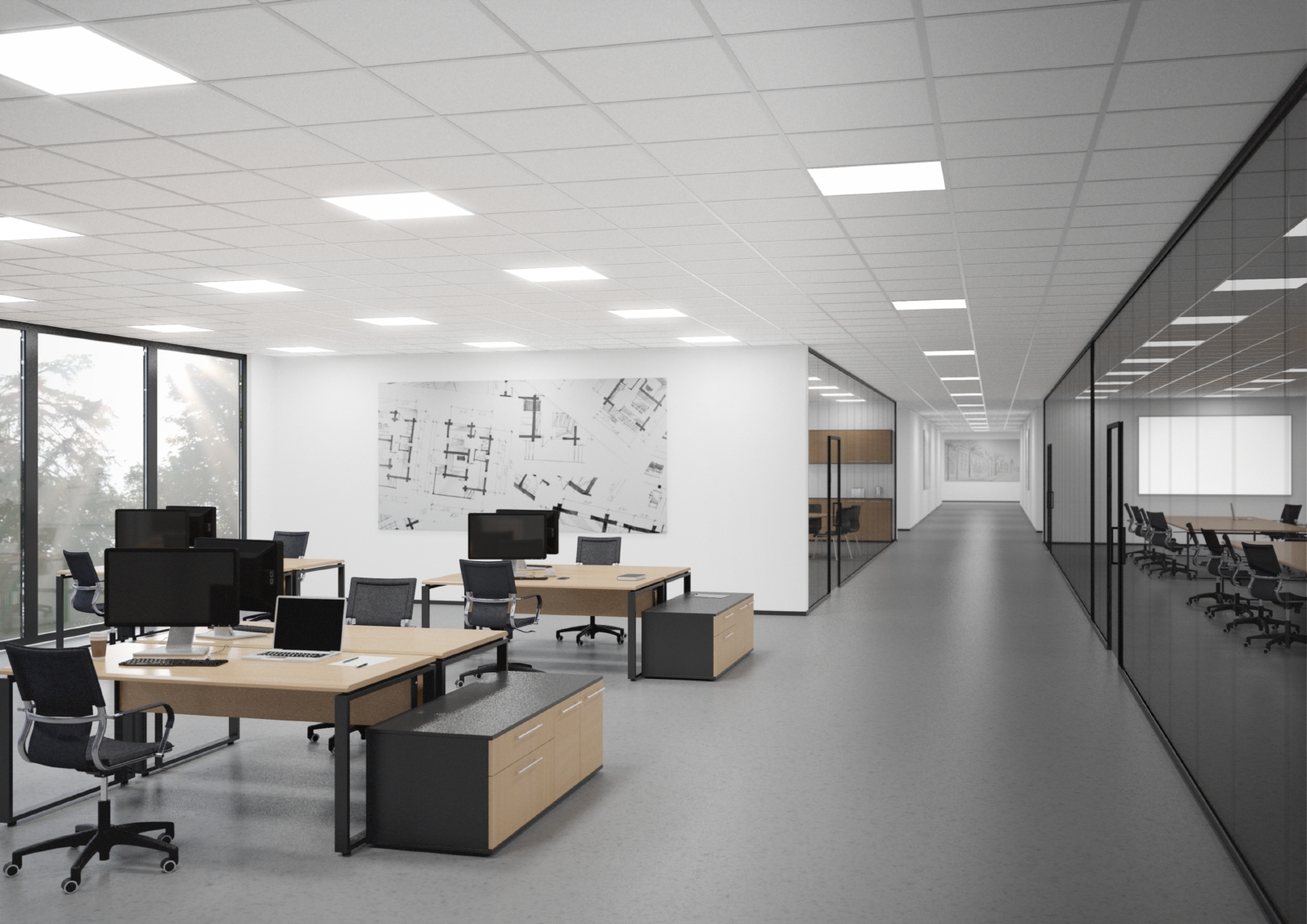 © shutterstock
Individual light for modern work
Today's working environments are constantly changing. Classic office spaces are getting contemporary additions in the form of new work concepts, which are primarily aimed at the greatest possible flexibility. Office lighting that is fit for the future is flexible and adapts to such changes. It illuminates workstations in line with the standards and supplies dynamic customised solutions as well. Light for modern working is functional whilst creating an inspiring atmosphere.
Applications in the office sector range from individual work to team meetings and informal gatherings; they include screen work as well as creative communications and conferences. Office lighting includes other zones such as the reception area, break rooms, corridors and external facilities. Holistic lighting design brings all of this together, emphasising a company's public image. light control +
3
is a light management system offered by RZB, which defines zones and use of spaces, delivers pre-programmed light scenarios and takes daylight into consideration. That brings with it an enormous potential for energy savings. Daylight dynamic lighting on the basis of HCL (Human Centric Lighting) focuses on the natural course of daylight and strengthens people's internal clock. That has a positive effect on employee wellbeing and therefore on motivation and performance. Smart lighting systems from RZB are designed for long-term and efficient use while adjusting or expanding them is straightforward.