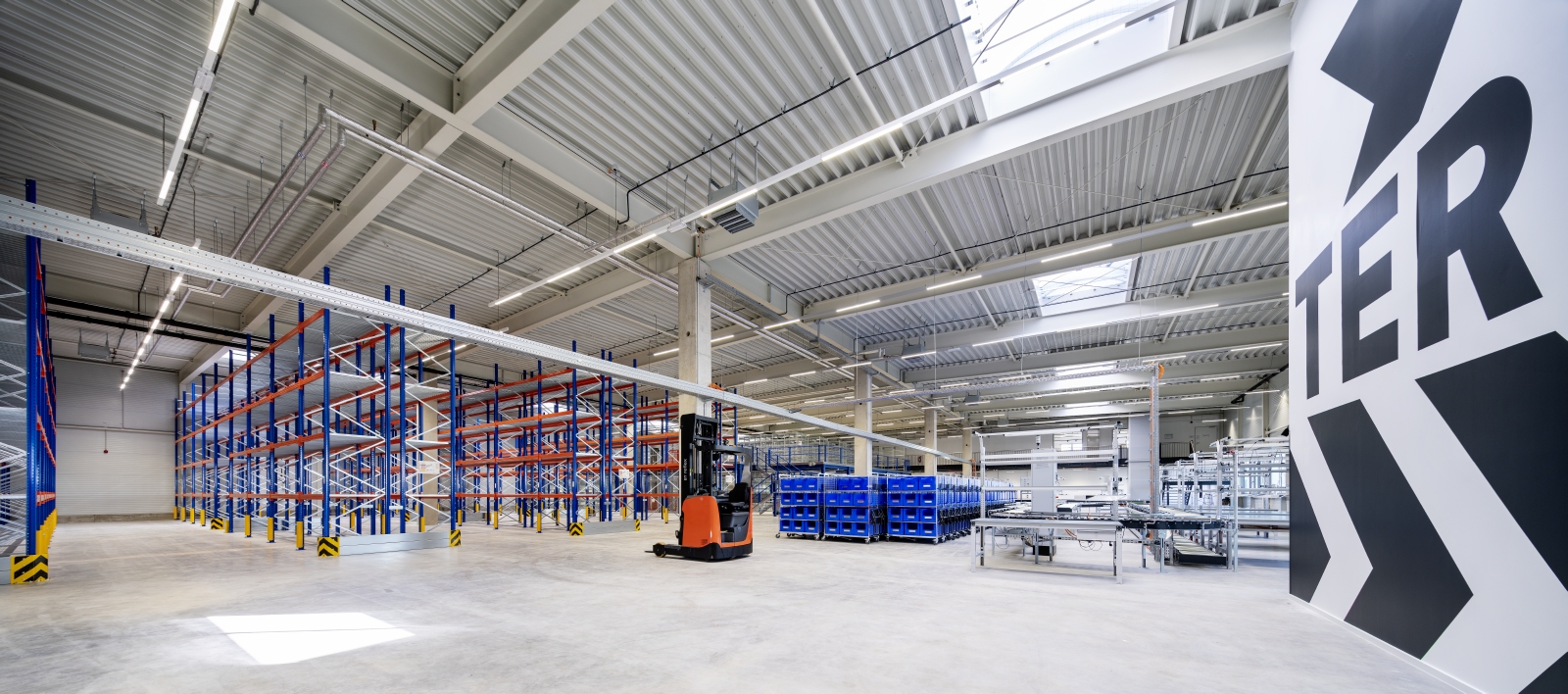 © Jens Pfisterer
Needs-based lighting for the highest specifications
The industrial sector comprises numerous fields and activities within businesses are just as diverse while work environments can vary greatly. Lighting for industry must therefore deliver the perfect light solutions for very different areas.
Light should assist employees in all their work processes and visual tasks by providing a high level of visual comfort in order to ensure safe and productive workflows. An additional safety aspect is the adjustment of luminaires to the surrounding conditions to safeguard constantly reliable operations. High quality lighting in industry has positive effects on multiple levels. LED luminaires are efficient and energy-saving, which reduces CO
2
emissions. Systems can be installed quickly and are extremely low-maintenance. Moreover, good light quality has been proven to improve concentration, performance and staff wellbeing. The Human Centric Lighting approach, which focuses on people, can make a specific contribution. In this age of Industry 4.0 and the digital transformation, intelligent light management systems are becoming ever more important. light control+
3
from RZB is a perfect tool for controlling the illumination level flexibly and in compliance with standards. Dynamic daylight and presence controls can add value for employees whilst increasing the efficiency of a building and the economic success of a company.